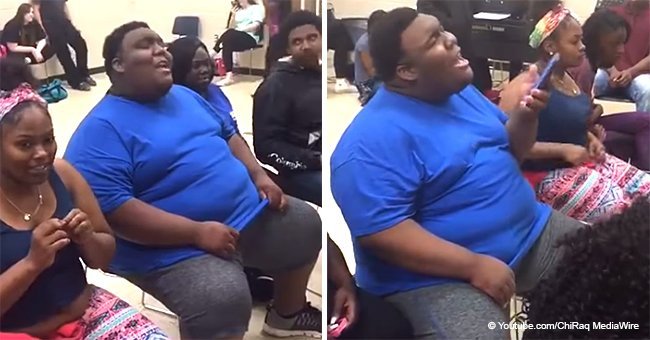 Meet the teenager who wowed the Internet with his rendition of Rihanna's 'Diamonds'
A High School student in Florida left the internet stunned after a video of him singing Rihanna's "Diamonds" was posted online. His rendition won him many fans, among whom was rapper Snoop Dogg.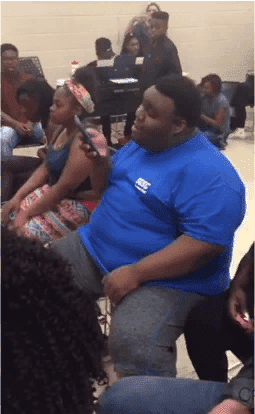 YouTube/ChiRaq MediaWire
In the clip making the rounds on social media, Willie Spence belted out the lyrics to Rihanna's song as his friends looked on in awe. The group was gathered in the sports hall at Coffee High School, and they sat in a circle. A few other students were scattered around the ample space.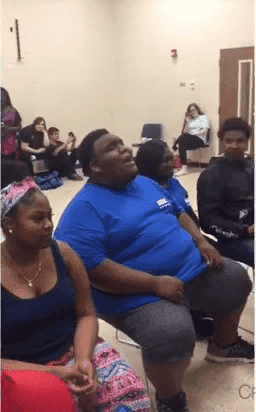 YouTube/ChiRaq MediaWire
Spence's voice also seemed to invite more people who looked as speechless as everyone else. More than one persons filmed the performance.
What stands out in the recording is the ease with which Spence carried on, as though the feat was effortless. He smoothly eases into the chorus where his classmates add percussion and backing vocals.
Spence's video was filmed by a classmate and after it was posted on YouTube, was viewed more than 100,000 times.
The teenager was left overwhelmed by the comments praising his talent and predicting him as the next big superstar. Hip-hop legend Snoop Dogg was also impressed by the youngster and shared his video on Twitter.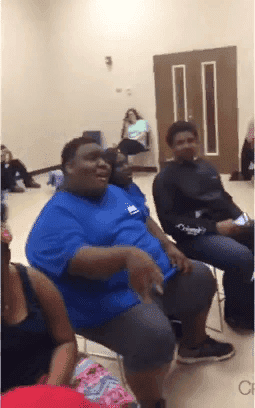 YouTube/ChiRaq MediaWire
Spence took to Twitter in excitement as he tweeted:
"I will never forget this day! I'm so glad I decided to sing this song 'Diamonds' by Rihanna."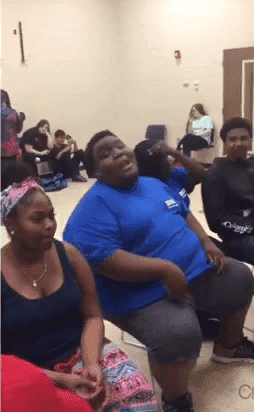 YouTube/ChiRaq MediaWire
He did not just start singing. Spence began singing at the early age of three and went on to have his first performance when he was six. It was at his grandfather's church, and the song was "Amazing Grace."
Spence assured his new fans that he would release a professionally recorded cover of his breakout act. Unfortunately, the young man is also paying the price that comes with stardom, as he reveals trolls have attacked him over his weight.
Taking to Instagram, Spence declared:
"The haters and the negative ones... they make me want to strive more and more each day! ...I know I'm big, but you know what? I'm working on myself and it's a working progress!!! I love myself and my dream too much to just give up and I won't give up!"
Please fill in your e-mail so we can share with you our top stories!