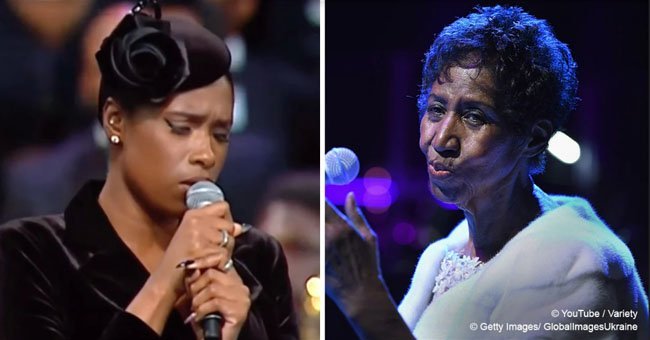 Jennifer Hudson stops hearts with her emotional rendition of 'Amazing Grace' at Aretha's funeral
The funeral of Aretha Franklin was filled with wonderful musical moments. One of the most remarkable ones was Jennifer Hudson's performance of "Amazing Grace."
Franklin's memorial was held in Detroit on August 31 this year. Several people from the entertainment industry got together to pay tribute and say their last goodbye to the woman known as the Queen of Soul.
Hudson was one of them. She chose to sing "Amazing Grace," but gave the Christian hymn her personal touch, adding a bluesy and wordless vocal run at the beginning that made everything perfect.
As Rolling Stone reported, Franklin was a fearsome gospel singer whose version of "Amazing Grace," included in her 1972 album of the same name, was incomparable.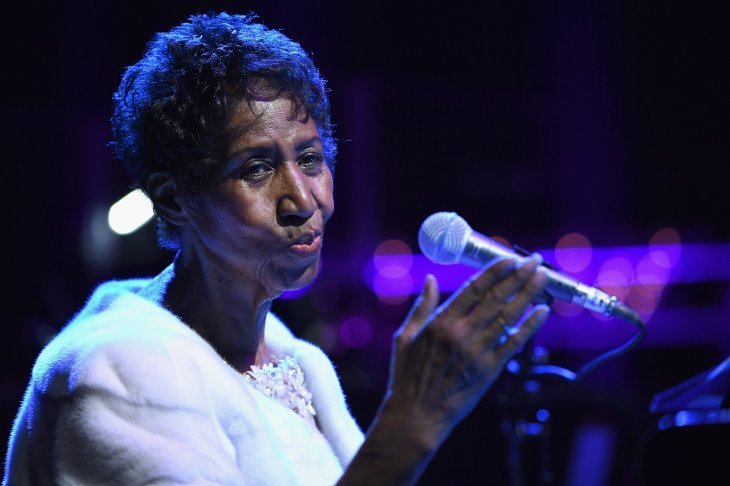 Source: Getty Images
For that reason, specifically singing that song during Franklin's memorial was a difficult task. Thankfully, Hudson's performance did not disappoint and several people, including Michael Eric Dyson, who was in the background, were moving back and forth enjoying the tribute.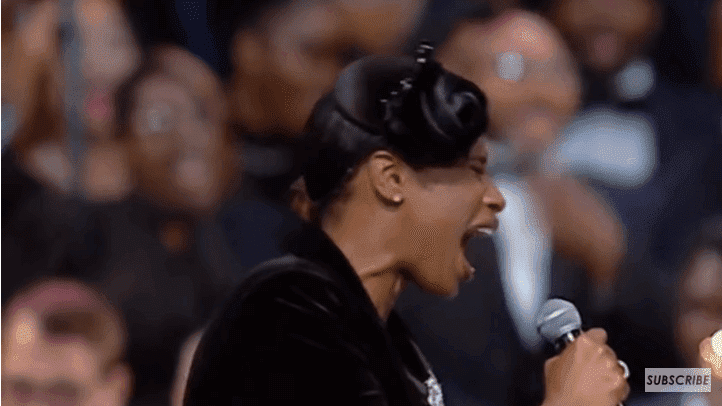 Source: YouTube/Variety
When Hudson finished her first verse, she began to roar through each word, reaching to every corner of the 4,000-seat church. Later, the choir joined her and made everything even more beautiful.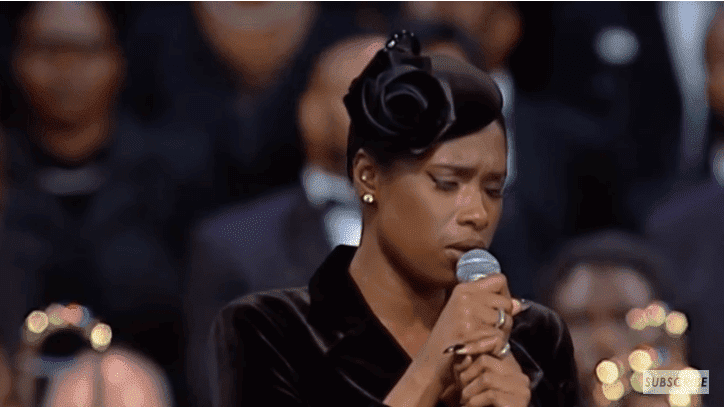 Source: YouTube/Variety
HUDSON WILL PORTRAY FRANKLIN IN AN UPCOMING FILM
Rolling Stone added that Clive Davis, a famous record producer, and music industry executive, revealed that Franklin herself handpicked Hudson to play her in a biopic which release date has not been announced yet.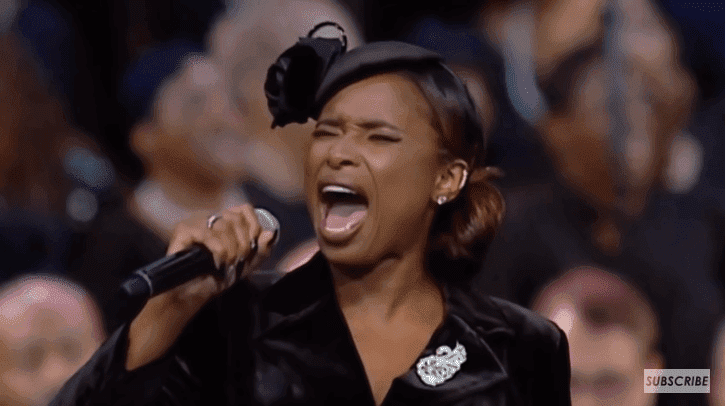 Source: YouTube/Variety
ARIANA GRANDE WAS ALSO PRESENT AT THE FUNERAL
As Celebritist previously reported, Hudson was not the only celebrity who attended Franklin's memorial as Ariana Grande even got on stage to perform the Queen of Soul's hit "A Natural Woman."
Even though she delivered a wonderful show, several people slammed her for wearing a dress too short, which cause the men around her to behave awkwardly.
Bishop Charles H. Ellis III was one of those men who didn't behave appropriately as he held the singer too close to him and even pressed his fingers against the side of her breasts. Ellis later apologized for that pointing out that it was not his intention to touch her breast or to make her feel uncomfortable.
Please fill in your e-mail so we can share with you our top stories!