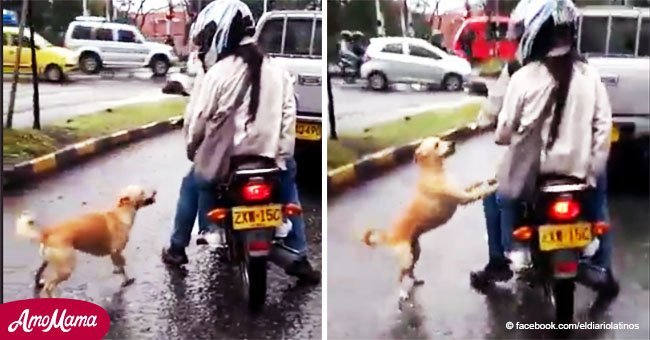 Heartbreaking moment puppy begs not to be abandoned but owners don't care

In a recent viral video shared on Facebook, the cruelty of some owners with their pet was revealed to the world and it was harshly criticized.
Every day we see thousands of publications on social media full of happy videos and photos that go viral and travel around the world making us smile all the time
However, some videos become viral for much more regrettable reasons, they usually show a special degree of cruelty or some kind of outrageous behavior, especially if it involves animals.
That is the case with a recent video, which has been widely disseminated by outraged people on social media. And they have a very good reason. Read more on our Twitter account @amomama_usa
In the video, you can see a couple, presumably the owners of the dog, going on a motorcycle after they cruelly drop a poor puppy on the highway. The saddest thing of all is that the animal followed them faithfully for several minutes until he lost them.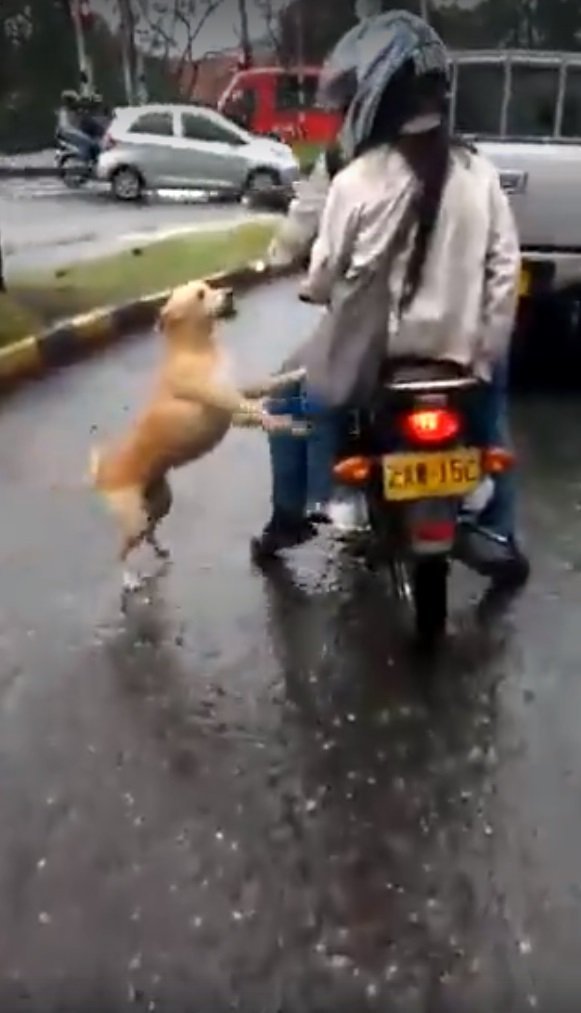 Source: Youtube/El Diario El Internacional
A person driving behind the couple recorded the video of the deplorable situation. The footage shows how, at a stoplight, the animal begs its owners to allow him to get back into the vehicle again, but only receives pushes.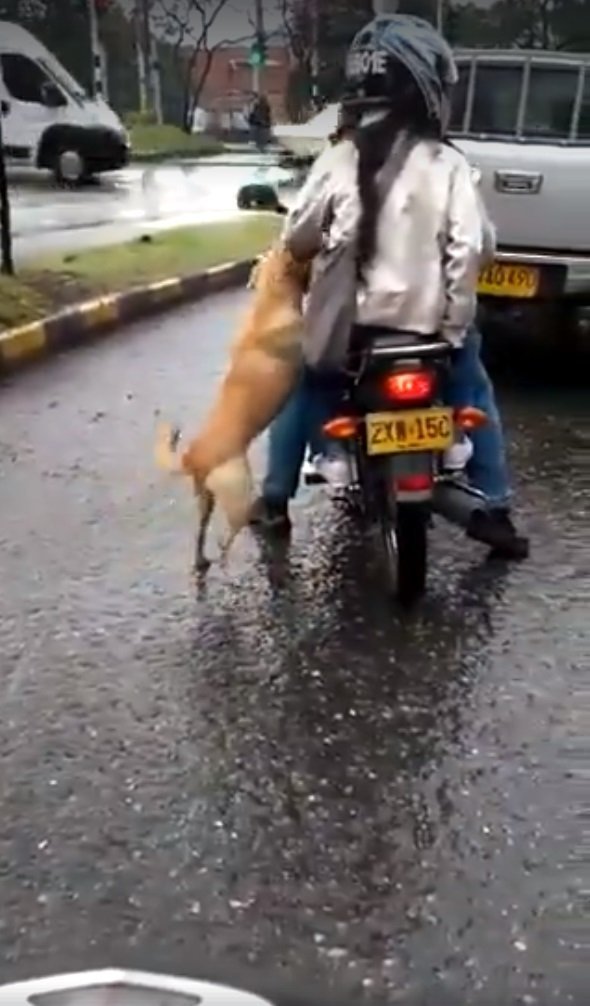 Source: Youtube/El Diario El Internacional
Without flinching even for a moment, the people on the motorcycle go on as if nothing happened, while the animal runs desperately, risking its life in the middle of the traffic and crossing the road at high speed.
The whole scene generated strong reactions in the media. Carmen Mendoza wrote: "How can they treat a poor animal like that? dogs are pure innocence. I hope God punishes them."
It is not the first time that the cruelty of a family towards their pet goes viral on social networks. The same happened recently in Dowdy Ferry, Texas an area known for being the scene of constantly abandoned animals.
The facts were captured by a security camera; you can see a man taking a young dog out of his sedan and board his vehicle again, leaving the poor dog behind.
Please fill in your e-mail so we can share with you our top stories!