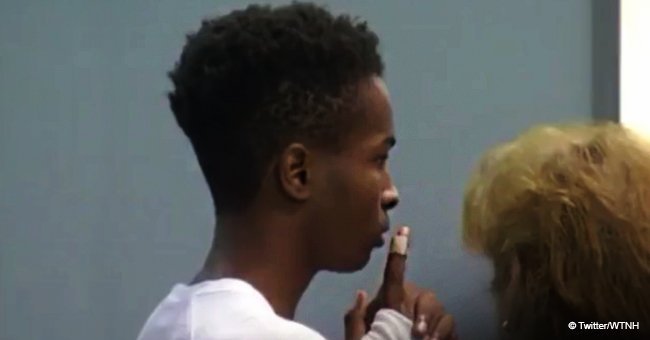 Teen murder suspect collapses during his hearing after praying 'I'm a good soul' in dramatic video

Chaos erupted during the arraignment of a teen suspected of stabbing another teen to death. The suspect collapsed, the judge cleared the courtroom as an outburst ensued and a brawl took place outside the courthouse leading to an arrest.
Emotions were high during the arraignment of 18-year-old Shyhiem Adams who's been charged with manslaughter. Adams was accused of the fatal stabbing of 16-year-old Enfield High School student Justin Brady outside of a town official's home.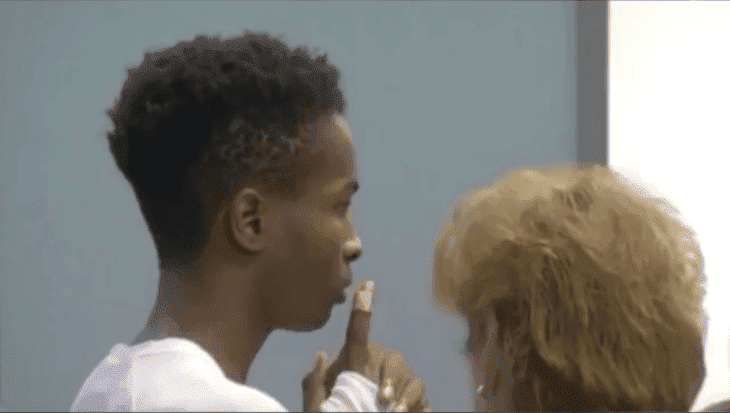 Source: YouTube
Adams arrived in the courtroom in a white shirt and brown pants, handcuffs, and a bandage on his wrists. Nearly 40 people attended his arraignment, ten of whom were initially thrown out of court due to their repeated outbursts. After he was charged, Adams collapsed on the floor while saying, "I'm a good soul, Jesus please." As the crowd continued to spout obscenities at Adam Judge Sheila Prats ordered everyone to clear the room.
Though the courtroom had been cleared, the yelling continued along the courtroom's hallways and outside the courthouse where a brawl took place. An Enfield man, John Moran, was later arrested after the brawl.
Meanwhile, the hearing resumed inside the courtroom as Adams sat crying and shaking in fear. His $1 million bond was reduced to $750,000 after his lawyer Senior Assistant Public Defender Ann Guillet requested a $50,000 bond.
As he was escorted back to his cell, Adams turned to his family who remained silent throughout the hearing and said,
"I love you. I promise I'm not a bad person."
Brady was found stabbed to death outside 15 Hoover Lane shortly after midnight of September 10. Adams was reportedly arguing with Brady on social media earlier which prompted them to meet on Hoover Lane to continue their fight face to face, according to a police report.
Meanwhile, a resident who called for police when he saw a group of kids standing over one person said he heard someone yelling and observed people dragging a person on the ground across the street towards a parked car. The group of kids dispersed after realizing cops were coming.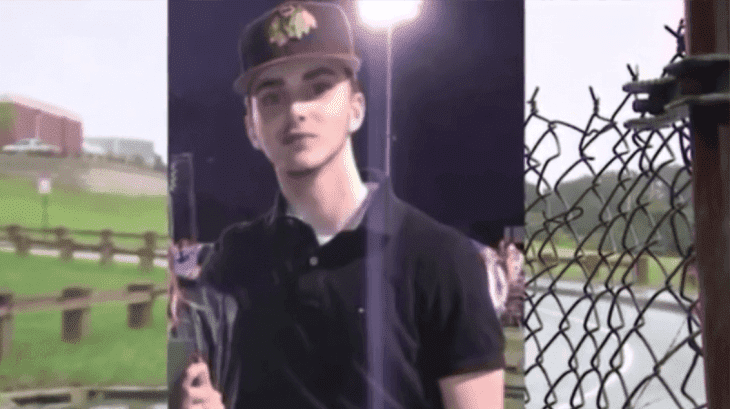 Source: YouTube
Police who rushed to the scene discovered Brady bleeding from stab wounds and having a difficult time breathing as a group of kids stood around him. He was transported to the nearby hospital but was pronounced dead at 1:30 am on September 10. Police later discovered a knife suspected to have been used for the stabbing under a mattress in a Hartford residence where Adams occasionally stays, tying him to the crime.
Please fill in your e-mail so we can share with you our top stories!