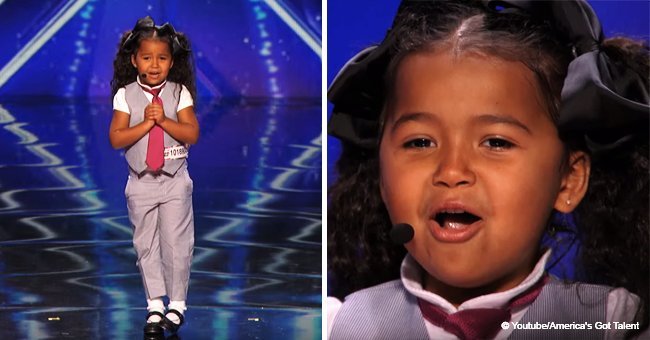 5-year-old girl stunned the audience with adorable 'Frozen' performance in viral video

Heavenly Joy is the five-year-old girl who stole the show during a 2015 edition of "America's Got Talent" with her performance of "In Summer" from the Disney film "Frozen."
The video of her presentation has almost 32 million views on YouTube. It showed the girl backstage with her family explaining that her talent was mostly singing.
From that moment, people noticed that she was a very charming and energetic girl. Apart from that, she confessed that she loved tap-dancing.
The person interviewing her asked about what other things Heavenly liked to do, to what the girl responded, "I love swimming. Did you just say it? I would go swimming right now!" It was time for her to get on stage and do her thing.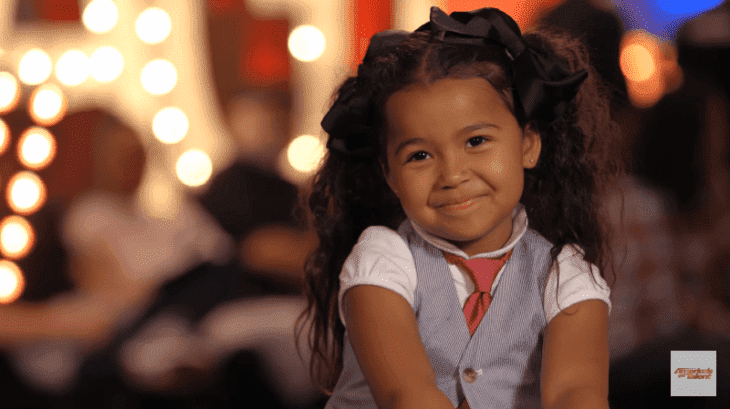 Source: YouTube/America's Got Talent
After saying that she would buy a lot of clothes for all poor people if she won the $1 million prize, her performance began. She started moving her shoulders from side to side and tapping a little bit.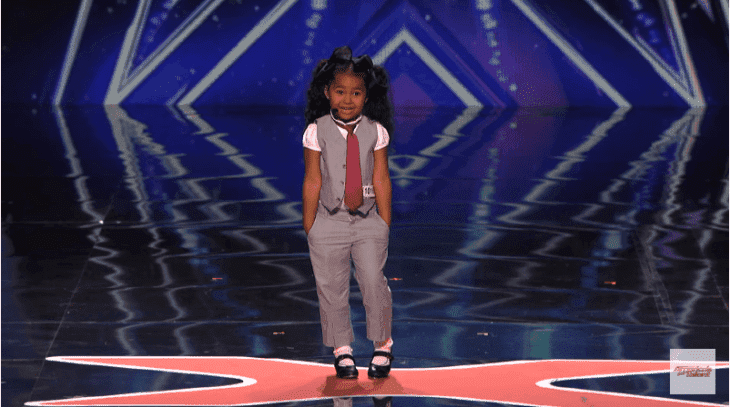 Source: YouTube/America's Got Talent
SINGING SKILLS
However, the most striking aspect of her performance was her voice and signing skills. Heavenly topped the vocals on the original version almost effortlessly, something that the judges and the audience noticed as the latter gave her a standing ovation when she finished singing.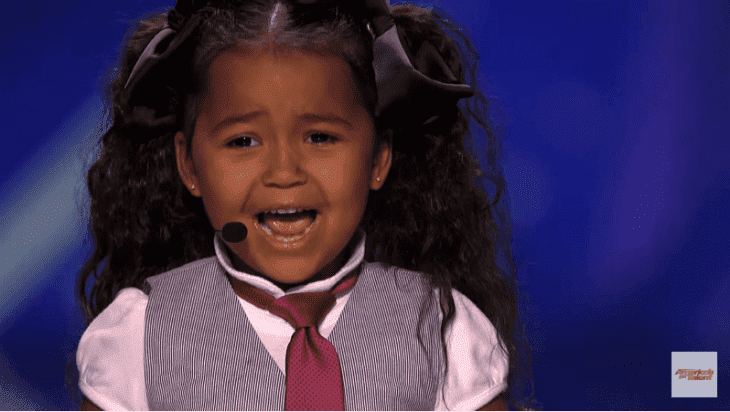 Source: YouTube/America's Got Talent
COMPARISON WITH SHIRLEY TEMPLE
Radio and TV personality Howard Stern, who was one of the judges in 2015, told her that there might be a part of the late singer and dancer Shirley Temple in her, but the girl said, "No Shirley Temple, Jesus!"
FOUR "YES"
All four judges – Howard, Howie Mandel, Mel B, and Heidi Klum – voted for her to move on the next round. Her family was clearly proud and happy backstage waiting for her to give her a big hug.
ANOTHER TALENTED YOUNG LADY
Flau'jae is the daughter of Camouflage, a rapper who was shot and killed at just 21 years old in Savannah, Georgia, in 2003. The girl, who was 14 years old when she went to the show, was in her mother's womb when it happened, so she never got the chance to meet him.
However, Flau'jae considered that she had to become a star to fulfill her late father's dream, so she wrote an original song with a strong social message titled "Put Your Guns Down" and wowed everybody in "America's Got Talent."
Please fill in your e-mail so we can share with you our top stories!