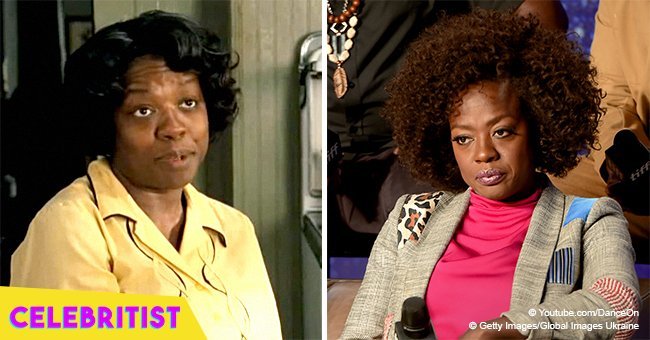 Viola Davis reveals why she regrets starring in Oscar-nominated film 'The Help'

Oscar winner Viola Davis is the star of a new crime drama called "Widows," which she debuted at the Toronto International Film Festival. During the festival, she revealed that her award-winning film "The Help" made her feel vulnerable.
Now that she has a new movie lined up that is set to premiere worldwide on November 16; she sat down with New York Times for an interview where she opened up about her past roles, challenges, and regrets.
When asked if she has ever passed on a role and regretted it, she ended up sharing about a role that she did take which she regretted. Surprisingly, she answered the award-winning "The Help".
To make sure she is not taken out of context, she reassured everyone that her experience was great because of the people involved, and she was even able to form friendships that she'll be having for the rest of her life. However, what made her regret it was the fact that she felt it wasn't the voices of the maids that were heard.
However, it was the story itself that made her regret it. Coming from a family of African-Americans, it is important for her to raise awareness on what their stories actually were, and how slavery and racism was a major issue that had millions of men and women suffering all over the world. She felt that the movie did not do justice to how the maids felt, and that their voices were not heard.
"I just felt that at the end of the day that it wasn't the voices of the maids that were heard. I know Aibileen. I know Minny. They're my grandma. They're my mom. And I know that if you do a movie where the whole premise is, I want to know what it feels like to work for white people and to bring up children in 1963, I want to hear how you really feel about it. I never heard that in the course of the movie."
Based on how she answers her questions, Viola takes her acting very seriously. The roles she portrays are handpicked, not just because she is picky, but because she wants to do justice to every role she plays. The versatility of her previous roles has allowed her to enter realms that she hasn't gone to before, and it's been quite a ride for her. After all, if it doesn't challenge you, it doesn't change you.
"All of my characters cost me something. I feel like if they don't cost me anything, then I'm not doing my job.
Please fill in your e-mail so we can share with you our top stories!