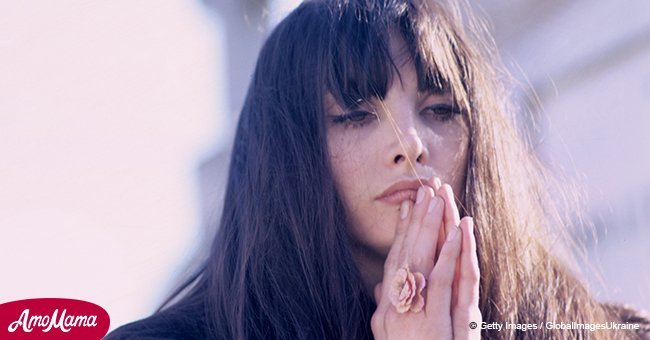 'Mickey' singer Toni Basil, 74, dances up a storm in a clip that goes viral

Singer Toni Basil, best known for her multi-million-selling worldwide hit song "Mickey," recorded herself dancing at 74 years of age proving that age is just a number.
In the one-minute clip, the woman appeared wearing grey socks, black sandals, tight matching pants, a long-sleeved, striped, black and white shirt, a black vest, and a matching headband.
Even though she didn't reveal where she was at, the place she was dancing had several music instruments, as well as antiques, what made it look like an in-house studio.
The video started with the singer and choreographer dancing to Lady Alma's "It's House Music." Her footwork and energy were so impressive that the video went viral in no time.
WHO UPLOADED IT?
Pop diva Bette Midler, best known for "The Rose," apparently was the first famous person who shared the video as it has 1.3 million views. She wrote in the caption that "Toni B." was 74 years old and she was dancing that way. Midler then urged people to "get up on your feet and put some joy back into your life."
WHO IS TONI BASIL?
Apart from the evident fact of being a talented dancer and choreographer, Basil is the singer who performed "Mickey," which reached No. 1 in several countries in the early 80s.
Read more on our Twitter account, @amomama_usa.
Apart from that, she took small roles in several projects on the big screen, including "Five Easy Pieces," "The Last Movie," and "Slaughterhouse Rock."
BASIL'S LAWSUIT
As Rolling Stone reported, the singer sued Disney and Viacom in 2017 over the unauthorized use of "Mickey" in different TV shows, including "South Park" and "RuPaul's Drag Race." The lawsuit was dismissed in early 2018, though.
ANOTHER SENIOR LADY DANCING
Basil is not the only senior woman who can dance as a grandmother was captured in video in front of a waffle house in Douglasville showing off her eccentric dance moves in the parking lot.
The clip was an instant hit, and it has almost 1.5 million views in two years.
Please fill in your e-mail so we can share with you our top stories!