Dramatic video shows sheriff's deputy saving a toddler and receiving parents' gratitude
Last month, Deputy Tyler Milton stopped a vehicle that was driving erratically along a highway. He didn't expect to find a dying baby inside the car. 
The Los Angeles deputy initially thought that it was a drunk driver with a stolen vehicle. He found out that father Yasser Hanna was trying to locate a hospital for his son who had stopped breathing. 
The crying parents inside the car were not sure where to go. 
Milton gave CPR along the way to the hospital, ultimately saving the child's life.
Follow us on Twitter for more @amomama_usa.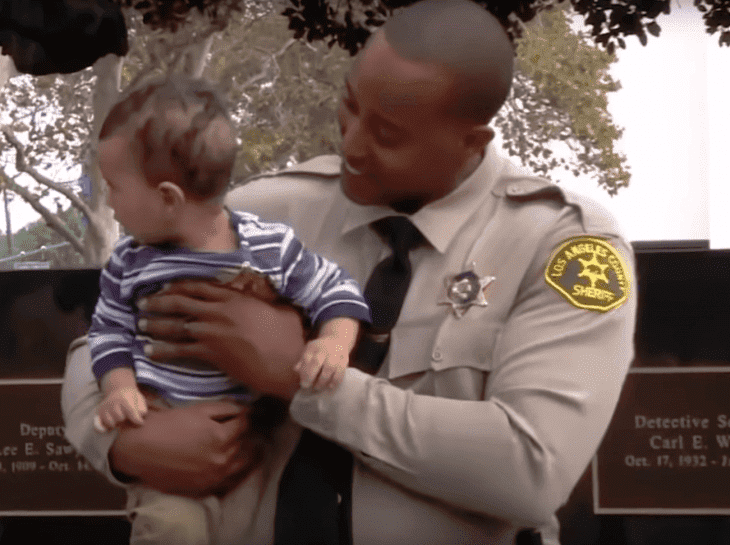 The video posted by Inside shows a clip of the dramatic night that Milton rushed the toddler into the emergency room at the hospital after he radioed other officers. 
The clip can be found below.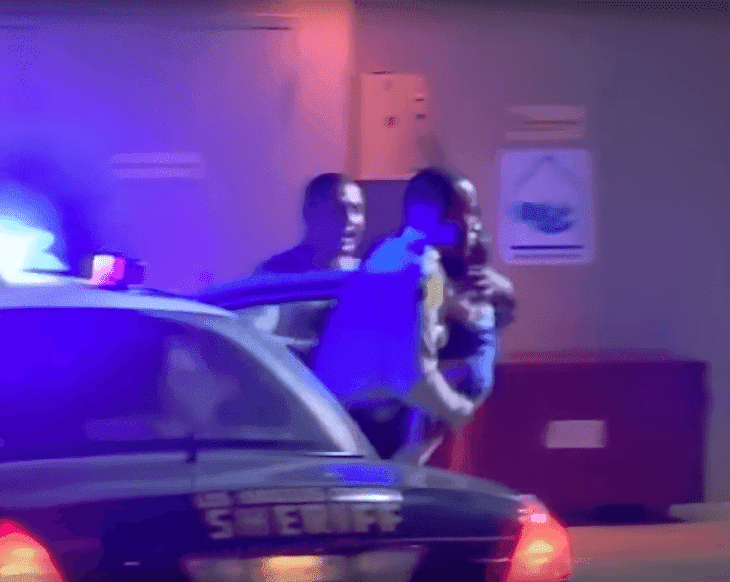 "As soon as I heard Milton on the radio, I heard the urgency in his voice, so I knew it was serious," she said. "When I pulled up, I saw him in the middle of the street starting CPR on a baby, and I don't even think either of us thought – we just knew we needed to leave as soon as possible. We jumped in the car, we got on the radio and we started going. There wasn't any hesitation."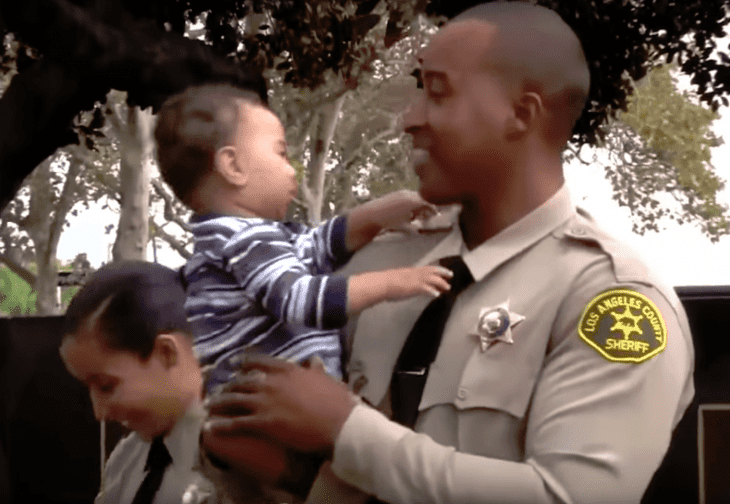 The child started breathing before reaching the hospital after several minutes of CPR from Milton. 
Miltion said, "It's pretty amazing. I don't know how long he hadn't been breathing for, if he would make it or not and just glad to see he's here and healthy."
Captain Richard Harpham told KCBS:
"Deputy Milton sprung into action, grabbed the 9-month-old and summoned help from other vehicles. Certainly, when you have a 9-month-old not breathing, everyone jumps into action."
In appreciation for the heroic act, Hanna told reporters, "I want to thank all of the ... officers who helped me save my life - my son's life - and for keeping him ... alive."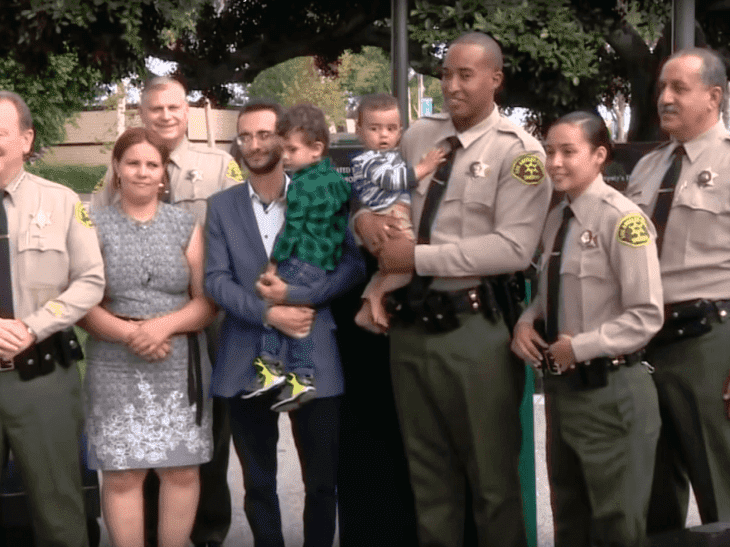 Their son Steven Hanna reunited with the brave man who saved his life early last week. The nine-month-old has been doing just fine. 
Source: YouTube
Back in 2016, a retired sheriff officer saved a baby's life in a similar incident. The child was locked in a vehicle this time and no one was around.
Steve Eckel was walking in a parking lot of the Kohl's department store in Howell Township, New Jersey. It was over 80 degrees in the area.
Source: YouTube
He recalled seeing a baby "sweating, crying, [with] eyes rolling back" in a vehicle. Eckel called 911 but took action right away. 
He used a sledgehammer to smash the front passenger window and pulled out the child. Only four months old, the baby was estimated to have been in the car for about 40 minutes.
She had red hands and red feet. Howell First Aid arrived in time to ensure the child would be okay. 
Meanwhile, the baby's mother, Karen B Gruen of Lakewood, was charged with child endangerment. The newborn was given to her father who contacted Eckel a year later to thank him once again.