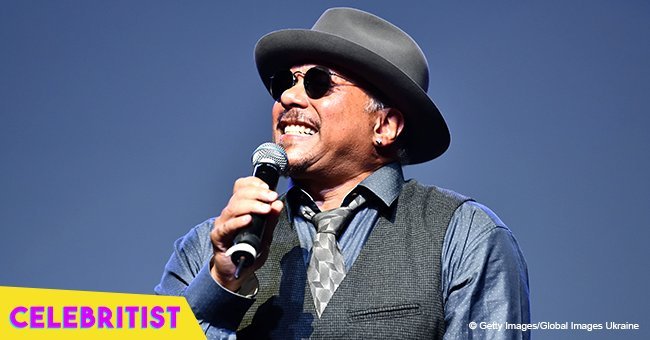 Remember 'Shalamar' singer Howard Hewett? His son inherited father's musical talent

Christopher Hayzel is one of the children of Howard Hewett, the singer and songwriter best known as the lead vocalist of the R&B/soul vocal group Shalamar.
The man, who was born in 1989 during Hewett's relationship to actress Nia Peeples, followed on his father's footsteps and became a musician, as well. According to I Love Old School Music, Hayzel is a very talented singer, just like his father.
He doesn't need a whole band to play as he does the background and principal vocals and produces most of the songs he has recorded. Hewett has tried his best to introduce his son into the entertainment industry.
In 2010, Hewett was in a concert in Oakland, and he took Hayzel with him. The young man played the guitar wonderfully.
HEWETT'S JOURNEY
According to CBN, even though Hewett is known as an extraordinaire R&B artist because of the romantic songs he can write, he didn't sing love songs when he started his music career.
He and his sisters would often sing in churches and open concerts for gospel music stars, like Shirley Caesar and the Blind Boys of Alabama. Hewett's mother noticed her children's talent in music, so she promoted them on her weekly religious radio broadcast.
HEWETT'S BREAKTHROUGH
In 1980, Hewett joined Shalamar, which became the most important decision in his career. He sang several hits, including "Second Time Around," "For the Lover in You," and "A Night to Remember."
HEWETT'S EXPERIENCE WITH DRUGS
According to Hewett, he tried drugs in the 80s, but thankfully, he didn't become an addict.
"Some people say, 'I was way down, kicked and just in the gutter, and the Lord brought me back up.' That's beautiful, but I don't want to go all the way down there. In my life, I've gone from the left to the right, but the Lord knows how to bring me back to center," said Hewett.
At the moment, he is focused on his four children, including his youngest daughter, Anissa. His latest single was called "A Love of My Own," and it was released in 2017.
Please fill in your e-mail so we can share with you our top stories!