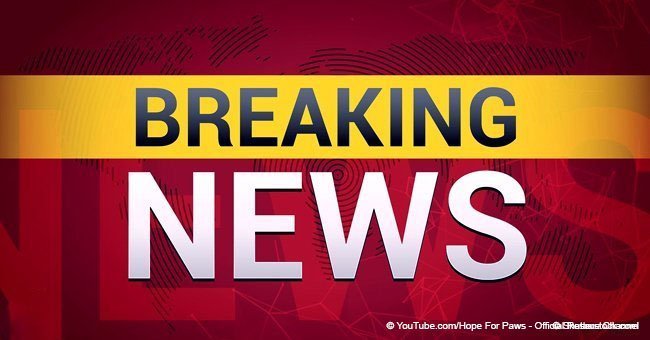 Alan Jackson's son-in-law dies after sustaining severe injuries following accident

Country music star Alan Jackson's son-in-law has passed away from critical injuries sustained from a boating accident. Ben Selecman died September 12 according to the Tennessean.
Selecman worked as an assistant district attorney at the Davidson County District Attorney Office in Nashville. They released the saddening news of the incident.
The 28-year-old lived with his wife, Mattie Jackson Selecman, the eldest daughter of Alan Jackson.
Follow us on Twitter for more @amomama_usa.
Glenn Funk, who worked with Selecman, said on Thursday:
"He was really a rising star and I'm sick that we lost him, but I'm grateful for every day that he worked for us because he was great."
He continued saying the DA's office is "thankful for every day that Ben had the opportunity to serve the people of Davidson County. Our prayers are with Ben's family. He will be truly missed."
WSMV-TV reported that Selecman fell at a Floridan boat dock sometime in early September.
Mattie recently shut down her business Salt & Vine in Sylvan Heights earlier in June 2018. The European-style restaurant had been running for two years.
She spoke with Southern Bride magazine about how she and her husband got together back in 2017.
"Ben will tell you we first met at a mutual friend's wedding, but I just remember dancing with a cute guy and never thinking about him after."
They reconnected two years after while Selecman was in law school.
"He asked me out and I said no, but he didn't give up. Three months later, he called. I finally relented, so he drove almost 4 hours just for dinner and we've talked every day since."
The couple were wed in Franklin, Tennesee where Alan walked his daughter down the aisle. They surprised their friends and family with a "two-step swing dance to my Dad's first radio single, Blue Blooded Woman 'and a Redneck Man.' "
Mattie added: "...to say the day was a fairy tale is an understatement. It felt like the first day of school, senior prom, and a sort of graduation into a world with so much more gravity than any we'd yet experienced."
Mattie is the first of Alan's three daughters. She and her sisters are usually kept out of the limelight, but this recent shocking news will be difficult to endure.
She and her two sisters also appeared in public with their father for the Songwriters Hall of Fame back in June 2018.
Alan and his wife Denise posed with their daughters and uploaded the heartwarming photo to Instagram.
We hope that the family is able to get through the saddening loss.
Please fill in your e-mail so we can share with you our top stories!