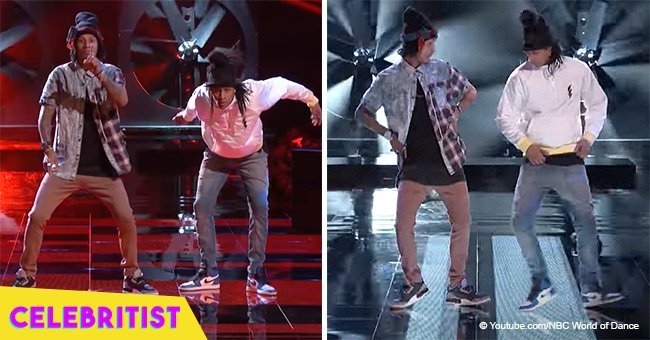 Twins set the dance floor on fire with their performance on 'World of Dance' finale
Les Twins, the winners of the first season of "World of Dance," made a surprise performance at the Season 2 finale and proved why they deserved the prize.
In the video that NBC World of Dance uploaded to its YouTube channel, the twins, whose names are Laurent Nicolas and Larry Nicolas Bourgeois, showed off their wonderful moves to a remix of "Finesse" by Bruno Mars and Cardi B.
The French brothers' electrical performance was so good that the crowd couldn't stop cheering and applauding. They began dancing together in the middle of the stage in perfect synchronization.
They split after a while and, one by one, danced off while in the middle of the spotlight, letting everybody know why they won the $1-million prize in the previous season of the show.
One of the most striking features that their choreography had was their iconic and representative slow-motion, robotic-like, and energetic moves, adding some Michael Jackson-inspired moves.
ANOTHER SEASON 1 SURPRISE
Apart from Les Twins, Season 1 favorites Keone and Mari teamed up with Kinjaz for another wonderful performance. However, the best choreography of the night was The Lab's dance to John Mayer's "Waiting on the World to Change."
THEY WOWED THE JUDGES
Given the fact that the group of 15, ages 8 to 16, are known for their down and dirty hip-hop style, they chose to take a dangerous risk and showed a more vulnerable and delicate choreography.
THE WINNERS
Even though it was a tight competition and the decision that the judges, Jennifer Lopez, Ne-Yo, and Derek Hough, had to take was very tough, this season's $1-million prize went to The Lab. The Australian dancer Michael Dameski ended up in the second place.
LES TWINS AND THEIR FAMOUS PERFORMANCES
The twins became famous after a video of them went viral in 2010. After that, they got into Beyoncé's radar, and she contacted them to be part of her Billboard Awards' performance in 2011, where she sang "Who Run the World (Girls)."
After that, they worked together again during Beyoncé and Jay-Z's "On the Run" tour in 2014, and, in this year's Coachella, Les Twins dance with the singer, too.
Please fill in your e-mail so we can share with you our top stories!