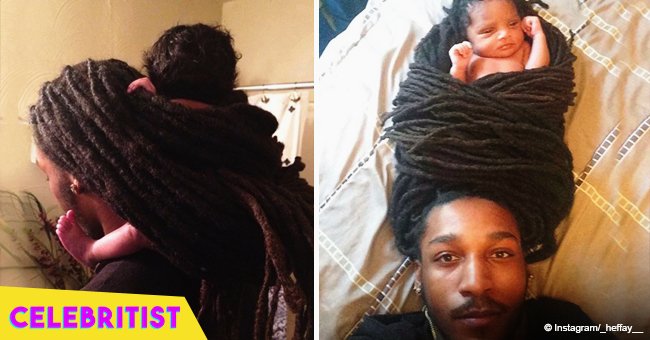 Adorable photo of baby wrapped in her father's locs go viral

A creative dad thought of a unique way to cradle his baby girl through his braided hair, and it actually worked.
Inspired by a photo of another father lying down with his baby boy wrapped in his heart-shaped dreadlocks, this dad wanted to re-create the adorable moment with his little girl. With the help of his wife, the couple decided to switch things up a bit and wrap their baby entirely using her father's dreadlocks.
The final result of their little experiment turned out to be one of the cutest things ever, and they shared their rendition on Instagram along with the caption "Saturday shenanigans".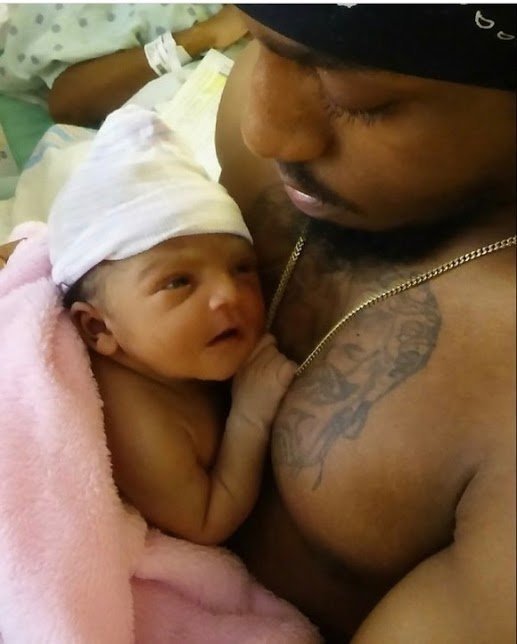 Source: Instagram
While his inspiration had the baby wrapped in a heart, this dad was actually able to carry his sleeping child just through his hair and with no additional help whatsoever. In two photos, he shared how this was made possible.
In the first photo, he and his little girl laid down on the bed, which could have been easily made. The hair wrapped around the little girl, named Leilani, like a blanket as she slept peacefully. Meanwhile, in the second photo, he was standing, while the baby held on to his hair and shied away from the camera, evidently still sleeping safe and sound.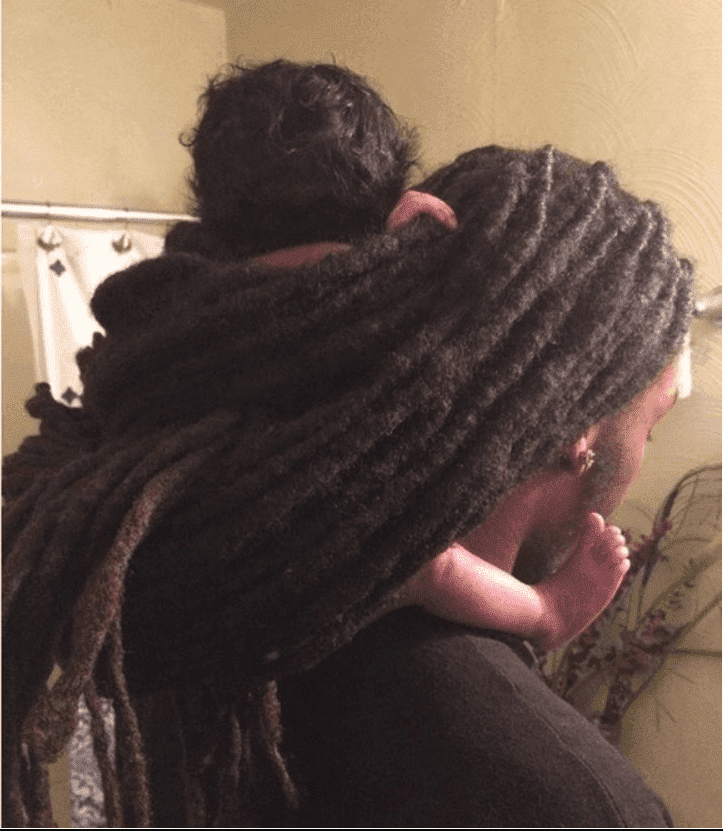 Source: Instagram
Soon after, his post went viral and thousands of people decided to join in on the fun to leave the family words of encouragement and praise. The comment section of his post was flooded with messages like:
"This is the best post. Ever. It's melting my heart"
"This is the cutest thing I've ever seen."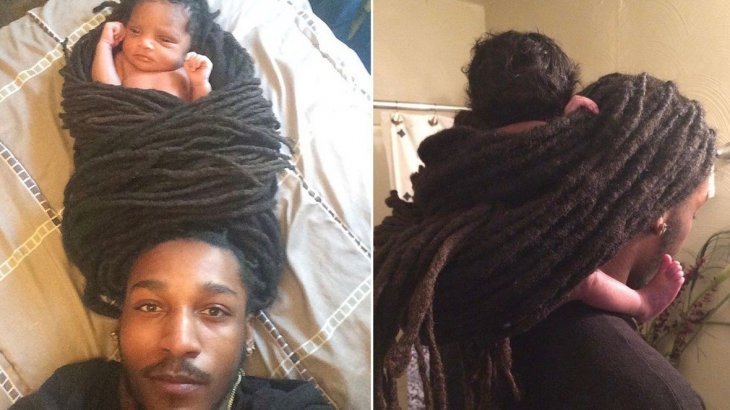 Source: Instagram
However, given the amount of publicity his post was getting, the father decided to switch his account back to private in order to protect his daughter's identity. Nonetheless, his viral post has been saved by numerous news outlets and even reposted by a lot of people who found the photo adorable.
Please fill in your e-mail so we can share with you our top stories!