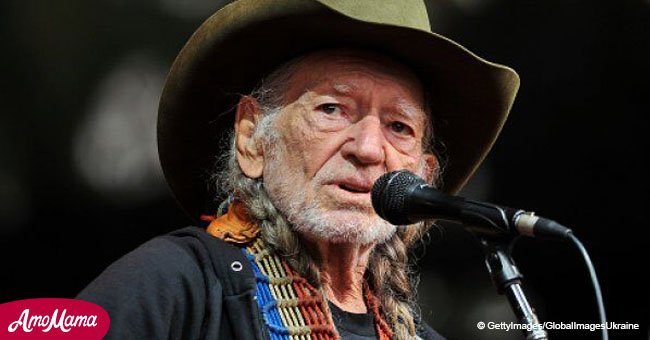 Willie Nelson fans are furious over his upcoming headline act

Legendary country singer Willie Nelson seems to have lost fans over his political stance. Many took to Facebook to voice their disapproval.
Nelson's fans may have already known he was a liberal, but now they are solidly turning their back after he agreed to perform at a rally for Democratic Senate contender, Beto O'Rourke. The comments are found below.
The country star will be headlining the "Turn Out for Texas" rally on September 29. He will be joined by Joe Ely, Carrie Rodriguez, and Tameca Jones.
Follow us on Twitter for more @amomama_usa.
His sons, Luka and Micha Nelson, who recently performed a rendition of the iconic "Blue Eyes Crying In The Rain" with their father, will also be joining in the rally.
Nelson had already shown support when he brought the candidate on stage during his Fourth of July Picnic summer concert. O'Rourke is going up against Republican Ted Cruz.
Nelson explained his stance:
"My wife Annie and I have met and spoken with Beto and we share his concern for the direction things are headed."
He continued:
"Beto embodies what is special about Texas, an energy and an integrity that is completely genuine."
But, as seen in the Facebook comments, fans were strongly against the actions of the long-time idol.
Many others stated how it's quite far-fetched to react negatively since Nelson has long been involved in the political stage.
Despite that, an overwhelming number of voices called out the singer for the decision simply being too much regardless of his political left-leaning ways.
To date, Nelson has not responded to what appears to be a great loss of his fan base.
Meanwhile, the fight for the Senate seat is being pushed to the forefront of the news media.
President Donald Trump, who has strongly endorsed Cruz, announced that he would be hosting a rally for Cruz at "the biggest stadium in Texas" sometimes this month.
The race between the two parties appeared to be very tight according to Star Telegram.
Please fill in your e-mail so we can share with you our top stories!