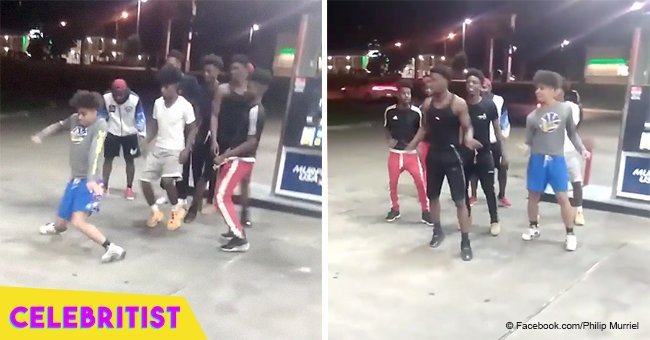 Teenagers show off epic dance moves at a gas station in viral video
A video of a group of male teenagers dancing at a gas station has gone viral on Facebook. What one worker at the station said about the guys was quite remarkable.
The four-minute video was recorded on June 4 outside the Walmart gas station on Highway 18. It showed a couple of young men as they danced to heavy beats playing in the background. The group displayed several hip-hop dance moves and appeared to synchronize at some point.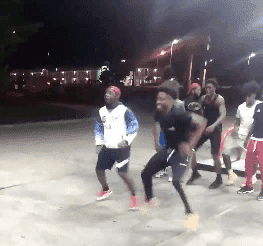 Facebook/Phillip Muriel
Interestingly, the group convener, Jawuan Boone, said their moves were never planned. Each person only freestyled and sometimes it appears coordinated. The name of the dance crew is StayToon ENT and the members, all between the ages of 19 and 23, have known each other for five years.
Boone, who sports black Adidas track pants and tan shoes, explained that they had all gone swimming earlier in the day. It was there they decided to make a video and agreed to meet up at the Murphy USA gas station.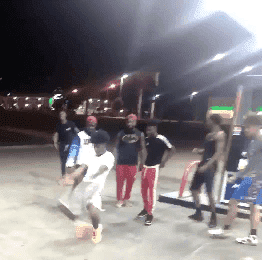 Facebook/Phillip Muriel
A GLOWING COMMENDATION
At the station, they met Clifton Aldridge who was at work and asked for his permission to shoot their dance video in the parking lot. Aldridge immediately said yes to their request. He told WLBT:
"I'd rather have young men out here doing something positive then out here robbing, stealing and doing crime. If you want to dance, dance. Kids are going to look up to them for this. They represent positive stuff for the city."
"I'm proud of the guys. They're young guys. I'm looking up to them. I'm proud of them. You can't ask for nothing better," he added.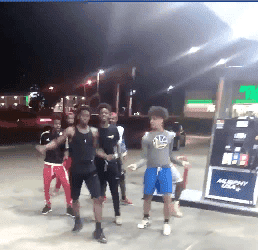 Facebook/Phillip Muriel
THE REAL REASON THEY DANCE
Coincidentally, the group said that even though they hope to make a career out of dance someday, for now, they only use it to stay out of trouble. Tucker reasoned:
"If we don't have anything to do, we don't just go in the streets and get in trouble and all that kind of stuff. We just like to dance."
The young men have been overwhelmed by the positive comments and admiration they've received from internet users across the world.
As at the time of publishing this article, the video has over four million views and almost 10,000 comments on Facebook. It has also been shared 98,000 times.
ANOTHER DANCE GENIUS THAT WINS THE INTERNET
Another dance video that won hearts across the internet was that of Little G showing off spectacular dance moves to DJ Khaled's "Wild Thoughts." The toddler has become a viral sensation with a relatively huge fan base of his own.
Please fill in your e-mail so we can share with you our top stories!