Stylish surfing dogs ride the waves like real professionals and go viral
Goldendoodle Derby competed in an annual surfing competition, and he captured the hearts of many people.
More than 60 canines participated in the 13th Imperial Beach Surf Dog Competition held in San Diego, California on July 28, 2018.
The competitors and the audience were treated to 70-degree weather. Follow us on our Twitter account, @amomama_usa, to learn more.
The dogs competed in categories based on their ability to surf solo, wave size, the difficulty of the surf, and riding an open-faced wave compared to a white-water wave.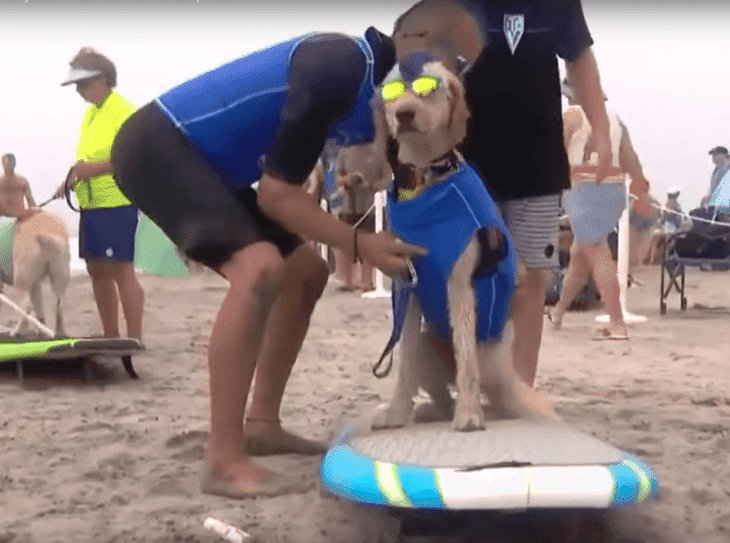 Derby, owned by Kentucky Gallahue of Point Loma, managed to stand out from the competition as he became the fan favorite.
Sporting a mohawk and sunglasses, Derby's tail wagged nonstop in the water to crowd's astonishment.
As reported by the San Diego Union Tribune, when the six-year-old Goldendoodle caught some waves, one onlooker said, "He's here to serve looks."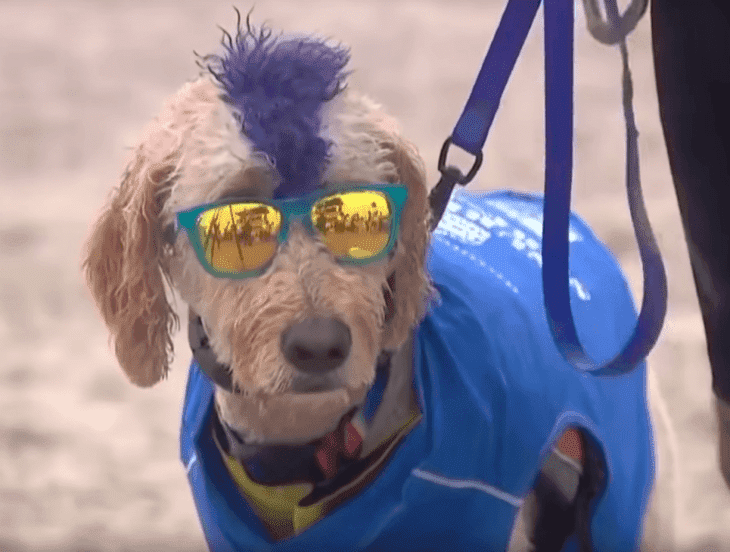 Three years ago, Derby learned to surf at the same time with his owner, Gallahue, after the two moved to San Diego from Georgia.
Gallahue said that the dog would follow him whenever he would go into the ocean. He later decided to put his pup on a surfboard. To his surprise, Derby rode a wave to shore the first time he got on a board.
During the competition, Derby took the first place in the tandem heat with Teddy, also a Goldendoodle.
Other remarkable performances and first place-winners were Giselle, a Rhodesian ridgeback mix; Gidget, a white pug; and Skylar, an Australian cattle dog.
The annual competition raises funds for the San Diego Humane Society.
Derby is not the only surf dog who earned praises from many people. But unlike Derby, this pup named Ricochet uses her talent to help children with severely debilitating conditions.
Ricochet, a registered and certified goal-directed therapy dog, surf with the kids to heal their hearts and souls.