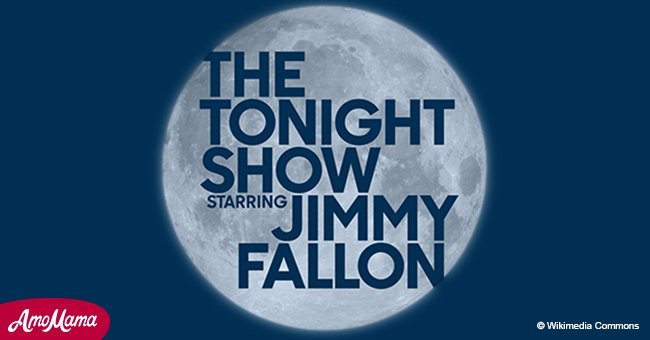 'Tonight Show' first ever Central Park 'Musical Photobomb' with famous singer breaks the Internet

For his first "Musical Photobomb" in New York's iconic park, TV host Jimmy Fallon had a very special companion, although his ridiculous disguise made him completely unrecognizable.
43-year-old entertainer and comedian Jimmy Fallon surprises the public every day with the irreverence and humor that he puts into each of the segments of his NBC program "The Tonight Show".
In a recent episode aired on September 13, it was not the exception, with his latest occurrence was to create a segment starred by the 24-year-old Canadian music idol Justin Bieber, as ET Online reported.
The "Sorry" singer and the former Saturday Night Live cast member clearly had the best time as they fooled around one of the Big Apple's most recognizable sites covering their famous faces with fake mustaches, dark glasses, and wigs.
For the silly pre-taped segment Fallon and Bieber wore loose-fitting cheap black suits while lip-synching and dancing to the latter's "What Do You Mean?" to the complete indifference of New Yorkers who mind their own business. Read more on our Twitter account @amomama_usa
According to ET, the two stars shot the sketch a month prior to its airing, with pictures of them during the filming surfacing on social media back in August, and users wondering what the two were doing.
"So can someone tell me why [Justin Bieber is] wearing a suit, holding hair, and why was he at Central Park where Jimmy Fallon was recording his program...is something coming?"
-@JB_Cabello, Twitter, August 14, 2018.
Instagram user "joni_alegre" not only ran into the TV host and the pop star but he got them to pose for him fully costumed, writing: "What were the odds for me to be in the right spot and in the right moment to take these photos?"
As unbelievable as it might be, it is not the first time that this high-profile celebrity goes largely unnoticed in the crowded streets of New York City.
In July 2016, amid the Pokemon Go world craze, Bieber also went after invisible creatures with a gang of peers, like every other mortal, and nobody seemed to recognize him.
The incident was only known after one of his friends shared a video about it on his Instagram account, gathering more than 70.000 likes.
Roughly two years after this event, the news broke about Bieber becoming engaged to 21-year-old model Hailey Baldwin, after reportedly proposing her in a romantic trip to the Bahamas.
On September 15, the couple, who recently got back together after their 2016's split, was spotted in a Los Angeles courthouse as they were getting their wedding license, as CNN reported.
Please fill in your e-mail so we can share with you our top stories!