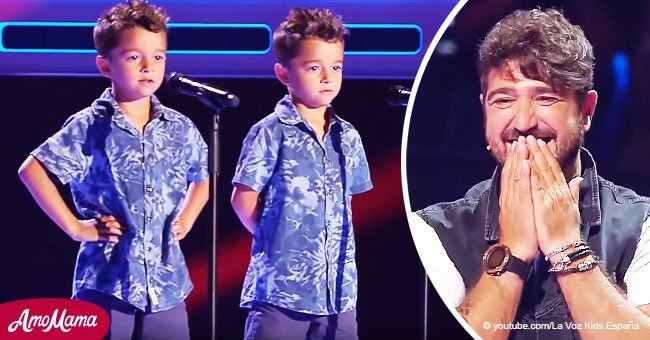 Twins perform 'Te quiero, te quiero' and make judges cry
Antonio and Paco conquered the hearts of David Bisbal, Antonio Orozco and Rosario Flores with their beautiful interpretation of a famous song in La Voz Kids Spain.
In any show of children's talent, it is normal to see that there are moments when everyone succumbs to the beauty that children can spread. And this edition of La Voz Kids Spain would not be the exception.
A moment of infinite tenderness took place during the blind auditions, a stage of the contest in which judges Rosario Flores, David Bisbal, and Antonio Orozco, have to choose the participant with their backs turned, just listening.
The turn was for Antonio and Paco, a pair of twins just 7 years old, who displayed the power of their voices to steal the breath of all judges with the interpretation of the Nino Bravo's hit song "Te quiero, te quiero".
Read more on our Twitter account @amomama_usa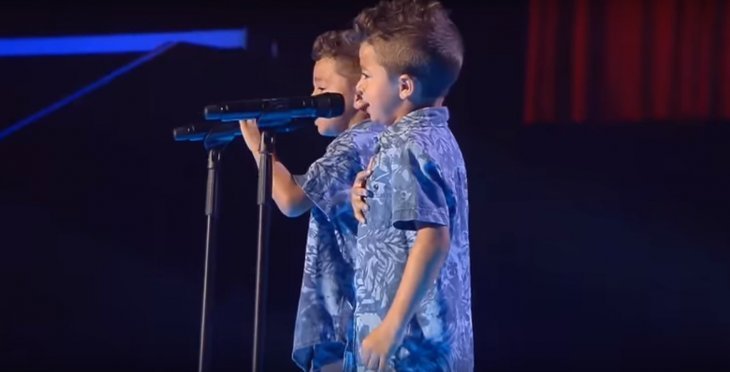 Source: Youtube/La Voz Kids España
BISBAL, FLORES, AND OROZCO COMPETED TO BE THEIR TUTORS
According to a Conciencia Colectiva review, the kids made the judges turn their chairs as soon as they began to sing. And not enough with that, they also made them cry until they got up as they saw them use their incredible voices.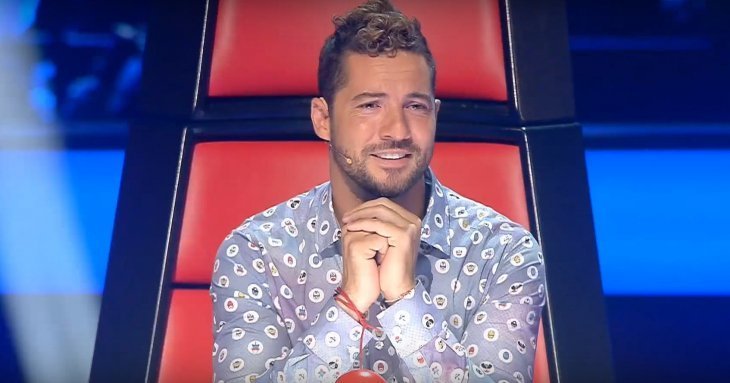 Source: Youtube/La Voz Kids España
"Children steal your heart. They sing like the angels and they are the bravest in the world because this set impresses a lot," said Flores.
According to ¡Oh Yeea !, in the attempt to convince the children to be his pupils, Flores won the lead to the jury members, singing the song of the legendary Spanish singer with the twins.
This way, Rosario managed to convince the two boys to give them vocal technique classes and give them a training that will undoubtedly help them to consolidate the bright future they have ahead of them.
Antonio and Paco dazzled the entire audience with their talent, as did this 13-year-old boy, who took the stage visibly nervous and shy, in the Belgium version of the singing contest.
Abu had picked the big hit My Heart Will Go On, by Celine Dion, which seemed a very bad idea of a song to sing for such a timid performer. But it didn't take him long to prove them wrong.
This boy's shattered everyone's assumptions when he timidly took to the stage to perform a very difficult song. But not only he managed to master the song, he also added his own unique style to it.
Please fill in your e-mail so we can share with you our top stories!