Jeff Foxworthy shows Jimmy Fallon his card game and it's really hilarious
Jimmy Fallon couldn't control his laughter the moment he played Jeff Foxworthy's card game called "Relative Insanity" on "The Tonight Show."
Recently, the comedian featured his newest venture, which is a card game, on his guest appearance on Fallon's show.
With the game called "Relative Insanity," Foxworthy shared when he was inspired to come up with the game, and he also explained how to play it.
Later on, he and Fallon played a few rounds of the game, as shown in the video.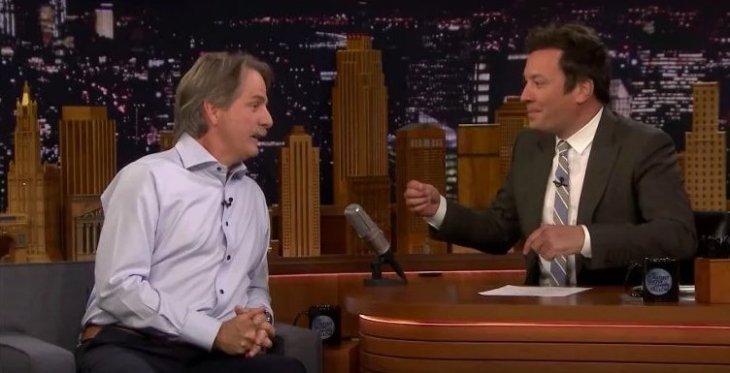 Follow us on Twitter at
AmoMama USA
for more details and updates.
As revealed by Foxworthy, the inspiration to create the game dawned on him during one Thanksgiving.
He and his family, including the kids, were playing the game, "Cards Against Humanity," which is known to be a little bit raunchy for the kids.
Foxworthy noted that the game was funny, but it could tend to be awkward when adults are playing with children.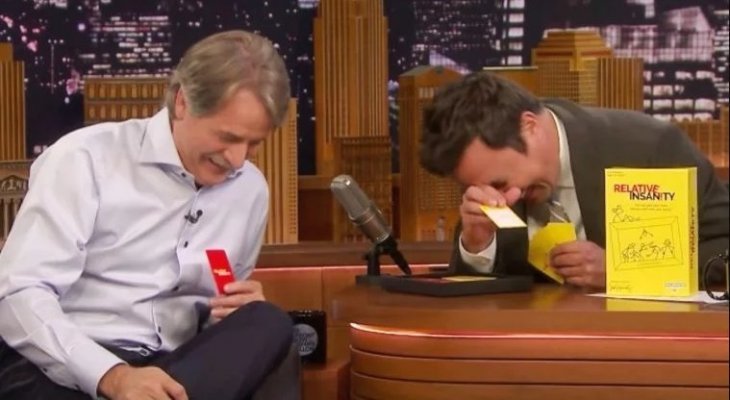 He
said
, "And I thought, well there's got to be a way to do this where everybody can play. Because nothing's funnier than hearing something you know, kind of risque from your grandmother."
Soon enough, Foxworthy took the initiative to come up with 400 punch lines, which he said were things that "just sounded funny."
To play the game, one person has to read the start of a joke, and everybody else will pick a card in their hand with the funniest phrase to finish the punch line. The person who ends up with the funniest dig wins.
After explaining the game, Fallon had to try it out. Foxworthy read the start of a few jokes and Fallon picked out the perfect phrases to match and create the perfect punch lines.
Round after round, Fallon couldn't help himself but laugh hysterically with the funny punch lines they came up with using the cards.
One example that sent the crowd bawling in laughter was Foxworthy reading the line, "Right before we walked down the aisle, daddy leaned over to me and whispered..."
To which Fallon followed up with, "I'm not wearing any underwear."
Even before revealing the punch line, Fallon was already chuckling uncontrollably. Afterward, Fallon capped the appearance by promoting Foxworthy's family-friendly card game.
On the other hand, the fans of Fallon's show were treated with another hilarious moment when "Aquaman" star Jason Momoa played "Water Wars" with Fallon during his guest appearance.
In the video posted by the show's official YouTube account, the actor and the host can be seen getting wet as they splashed water on each other's faces.