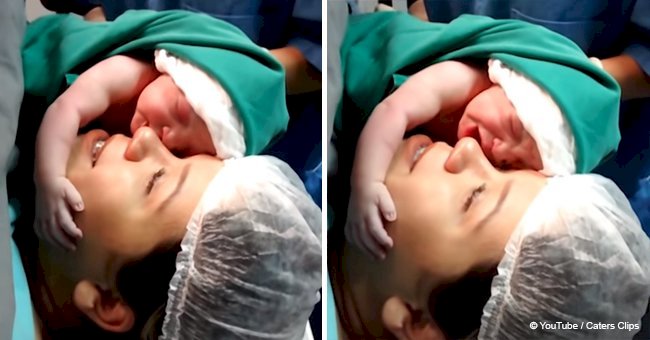 Heartwarming moment of a newborn baby clinging to mother right after birth (video)

Baby girl Agata Ribeiro Coelho clung to her mother's face as they met for the first time seconds after she was born.
Brenda Coelho de Souza gave birth to her daughter, Agata, via cesarean section in Santa Monica hospital in Brazil, in April last year.
The newborn baby was introduced to her mother by the medical team after entering the world. Follow us on our Twitter account, @amomama_usa, to learn more.
Luckily, the heartwarming moment was captured on video. In the clip, little Agata can be seen clinging to her mother's face and refused to let go.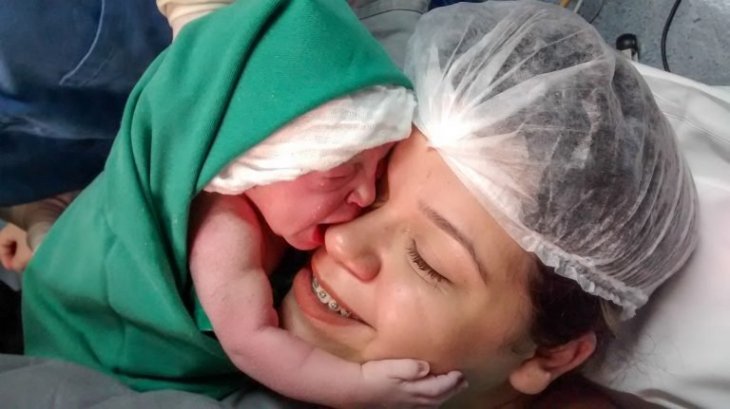 Source: YouTube/Caters Clips
It seems that she finds comfort in Brenda's gentle presence. The video also shows the pair lying with their eyes shut in what looks like a hug of pure love.
"It was an incredible moment when my daughter hugged me for the first time," said Brenda, who loves being a mother.
"The medical team were great and were all really surprised that she acted this way, they couldn't believe how affectionate she was with me."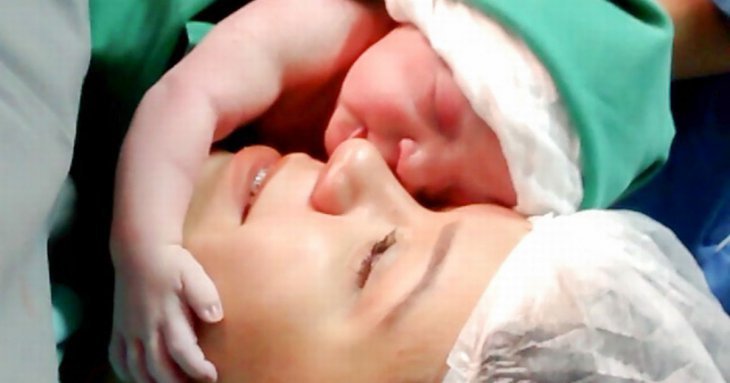 Source: YouTube/Caters Clips
The footage quickly went viral all over social media. The internet was amazed at how Agata immediately recognized her mother and kept holding on.
YouTuber Goldn Messi wrote, "Soon as mom moves her mouth, the baby starts crying as if something terrible scary is happening, so funny. Don't worry baby, your mom is there to protect you. "
She added, "[That's] the best ever gift she will ever have. [Newly] born baby hug."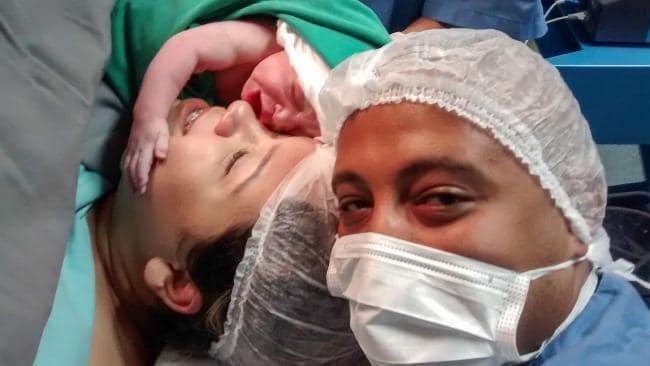 Source: YouTube/Caters Clips
"So cute the way baby holding her mother's face... priceless," user Aamtul Hafeez commented.
"Such a beautiful moment in women's life any achievement can't tackle this moment oooooo my baby," user Swathi Saahu chimed in.
In another emotional moment, Emilie Gentry, of Lynnwood, Washington, met her son, Edward Jack, for the first time one week after he was delivered via emergency C-section.
When Edward Jack was born back in 2016, Gentry was terrified when she did not hear him cry.
For six minutes, the team of doctors worked on the newborn baby until his heart began to beat and he was immediately taken to Seattle Children's Hospital.
Edward Jack was discharged from the NICU seven days later, and Gentry held her son in her arms for the first time.
Please fill in your e-mail so we can share with you our top stories!