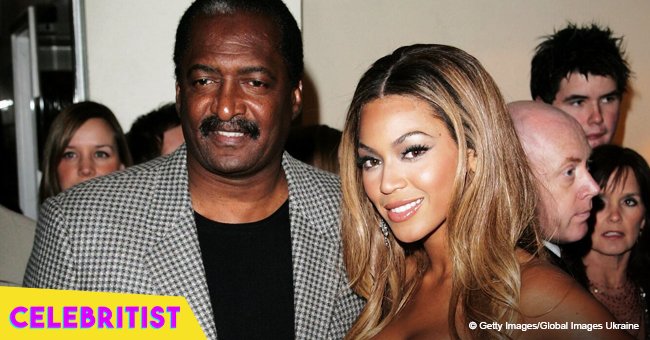 Beyoncé's dad gets dragged after being spotted at her concert

Beyonce's father, Matthew Knowles, spotted at his daughters On The Run (OTR) tour despite having a complicated and tense relationship in the past years. Netizens react to the appearance in a negative way as seen in the Instagram comment section.
Singer-songwriter Beyonce Knowles has been a queen performer since the late 90's and rose to fame with her father managing her career – most of her life. In her recent OTR concert, her father, Matthew Knowles was spotted and said to be "lookin' like a proud dad!' by The Shade Room.
The photo posted on Instagram gained lots of notice having almost 83,000 likes and 2,000 comments. While some users were favorable of the supportive dad, a big chunk of the Instagram world also gave some spiteful words for the father who has done and said wrong to his daughter in the recent years.
Many questioned the caption of the post claiming Matthew to be a 'proud dad.' Users commented:
"@queencheetalent: On the sideline where he belongs"
"eatpraytravel: I bet he had to buy those tickets himself"
"@that_girl_indie: How y'all know he looking like a proud father...hell the picture hella blurry and he looking like Leon on the 5 heartbeats to me."
"@thee_maine_: At the end of the show she did send a shout out to her family being there so I'm sure she was aware he was there. Come on y'all that's still her father."
All the negative comments are actually coming from somewhere after the past of Beyonce Knowles and father Knowles. While it is true that he helped her build and manage her career since her Destiny's Child days, allegations of how he depicted a wrong image of a husband and father by stealing from his own daughter just put him in the bad light.
Beyonce's On the Run tour has been ongoing with her husband Jay-Z. One of the recent concerts was most special as she surprised the audience with a performance dedicated to the late Aretha Franklin, who was then reportedly very ill. Beyonce admits that she was one who loved and adored Aretha's music.
Please fill in your e-mail so we can share with you our top stories!