Female police officer's reaction to a suspect repeatedly calling her the N-word went viral in 2018
A female black New York Police Department officer showed the highest level of composure and self-control when a suspect wouldn't stop telling her the N-word.
The video that @_SJPeace_ uploaded to his Twitter account showed that the suspect, Ilya Freyman, who was arrested for punching an attendant booth and breaking the glass of a Brooklyn gas station, was sitting on the ground while being handcuffed.
A couple of steps away from him, the unidentified black officer was standing wearing gloves and clearly ignoring the man's words. Another policeman was closer to Freyman trying to calm him down.
However, every time the man said something, Freyman would curse at him and kept attacking the female officer. Warning: the video contains strong language.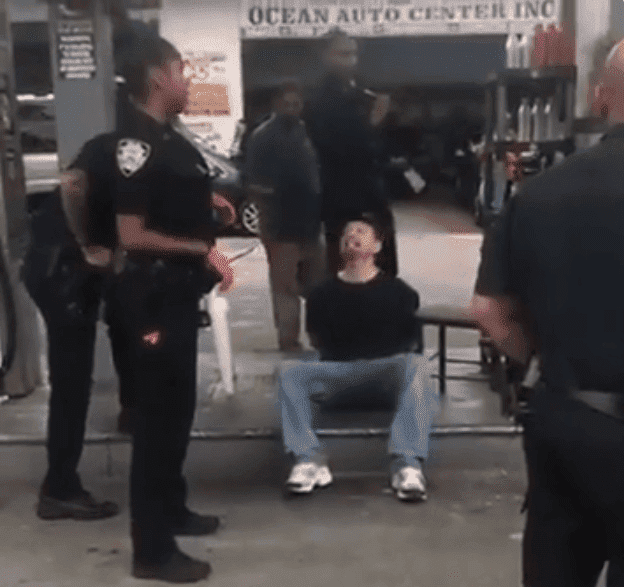 Even though several people would have reacted violently, which was probably what Freyman was trying to get, the officer remained calm, ignoring the suspects' words and even his presence, as she never looked at him during the one-minute video.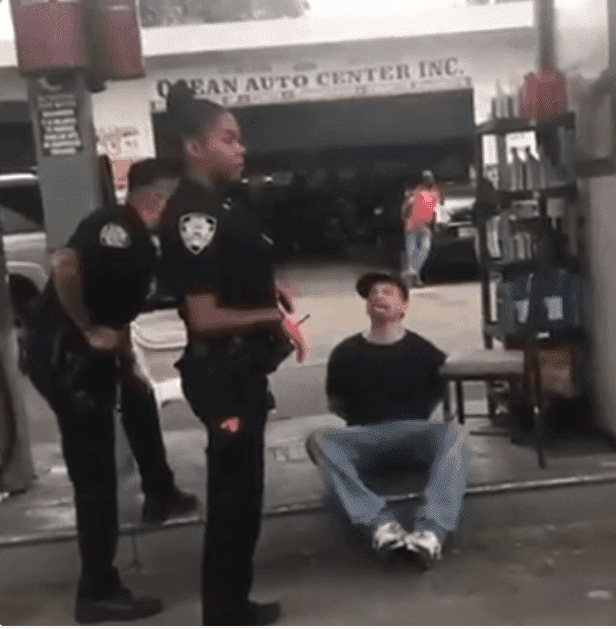 According to Daily News, Freyman screamed the N-word at least 50 times during the incident that took place outside the Ocean Auto Center on Ocean Avenue in Midwood, Brooklyn.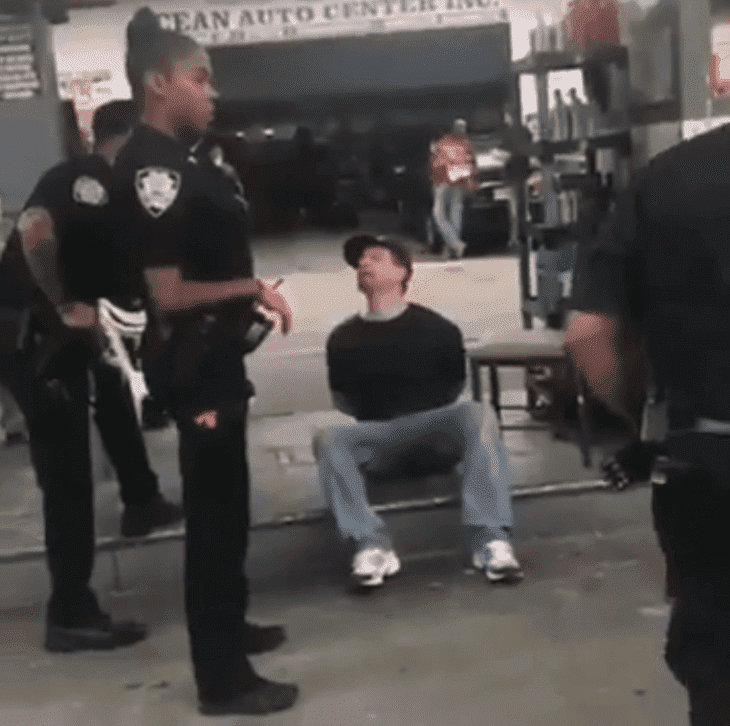 When that video hit the Internet, people from all over the world retweeted it and shared their thoughts about it. One of them was Hannah Drake, who said that the officer was not "unbothered" as the incident probably "cut into the core of her being," made her reflect on her job, and wonder why she had to put up with that.
You really believe she is unfazed and unbothered? You think that didn't cut into the core of her being? You think she didn't go home and reflect on that? You think she didn't question her job and why she puts up with this? The problem is, you believe she is unbothered.

— Hannah Drake (@HannahDrake628) September 14, 2018
Others, like Twitter user @lil_nitelite, who pointed out that Freyman was not beat up or getting shot, and that people should also notice that.
And notice he isnt beat up and he doesnt get shot, no matter how irate or belligerent he gets.....

WHY dont people SEE this??

— 👠GenX Mafia👠 #wearadamnmask (@lil_nitelite) September 14, 2018
Equality in every aspect of their lives, including how the police treat them, is what black people ask for. Nine-year-old Zianna Oliphant is an example of it, as she went to the Charlotte City Council to give a powerful and touching speech about police brutality against black people.
The girl said that black people were treated differently than others, which was something she didn't like. "Just because of our color and it doesn't mean anything to me," added Zianna.
"It is a shame that our fathers and mothers are killed, and we can't even see them anymore. It's a shame that we have to go to the graveyard and bury them. We need our fathers and mothers to be by our side," pointed out the girl.