Dog gets jealous of other dog's ear medicine and tries to get some for himself
For those who are loving pet owners, here is a simple solution to a pet owners problem.
"My dog has ear medicine she needs and the other one also thinks he needs it too." 
We all know that our pets are like our kids, but with paws... They too need special care and this is one story that will warm your heart and give you a bit of a giggle. Chloe Copley, a proud owner of two beautiful Labradors is making sure not to neglect either of them.
Follow us on Twitter @amomama_usa for more details.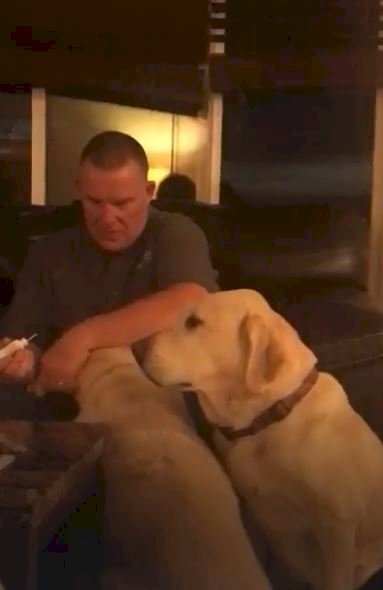 When there are two pets in the household, there has to be a simple solution to give both equal attention without making either of them feel neglected or left out. One of Chloe's Labradors need regular ear medication and this regular ritual of affection seems to bring out the jealousy in her other Labrador, named Chache.
WHO'S NEXT IN LINE FOR THEIR MEDICINE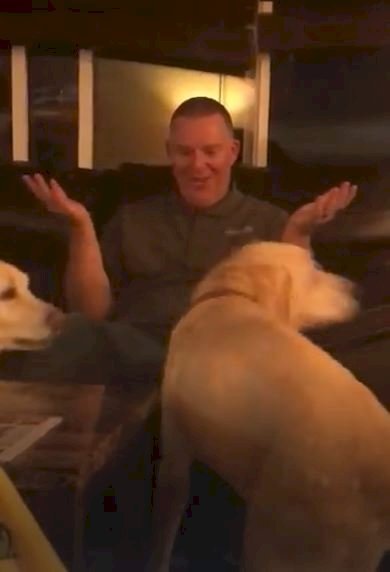 Thanks to Chloe's dad, a simple yet effective solution has solved this issue and both dogs are equally happy. After the medication has been given to the sick Labrador, Chloe's dad puts the lid on the bottle, pretending to give Cache gets his dose of medicine, followed by an ear-rub. Even though Cache doesn't really get the drops, he scurries off excitedly after he has his ears rubbed and you can clearly see that he feels that he is getting the same attention as the other.
THIS DOG WAS SO ADORABLE, iRADIO TWEETED IT
Watch: Adorable dog gets jealous over his friends ear medicine 😍https://t.co/k8ixrkkqGl pic.twitter.com/xoWmOUwOVp

— iRadio (@ThisisiRadio) September 13, 2018
"Nobody has the heart to tell him it's pretend…" 
DAD PLACES LID ON THE MEDICINE TO PRETEND GIVING MEDS TO JEALOUS LABRADOR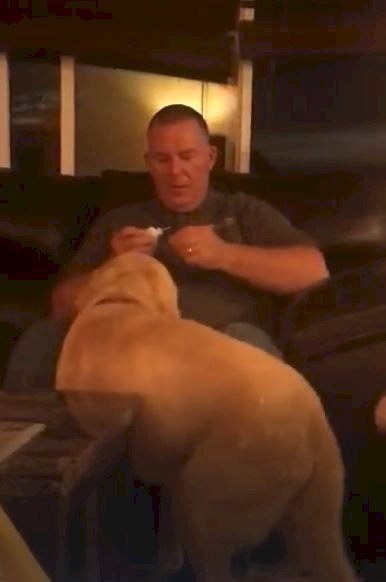 This is indeed rewarding as you can see the joy and excitement in both dogs who are getting equal attention. And who would want to pass an opportunity for a good ear-rub?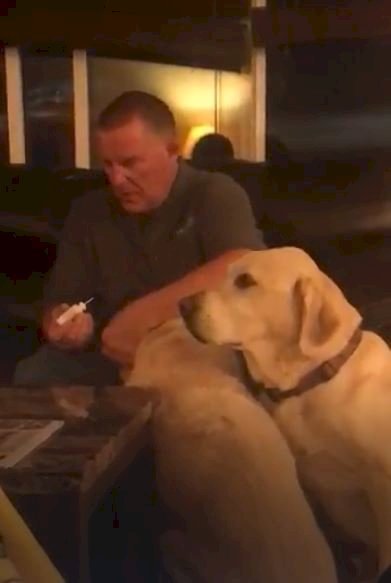 Both dogs are absolutely adorable and in excellent health. A healthy dog is a happy dog and in turn, a happy owner.
Loved this video? Then you have to read this article on how to spot the signs if your pets are jealous and here's a guide on what to look for and how to avoid it so that they are happy. A happy pet makes a happy owner and also helps you understand your pet more.