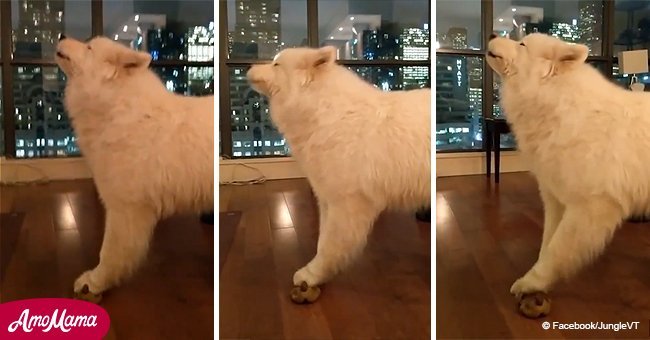 Dog sings along with her favorite squeaky toy (video)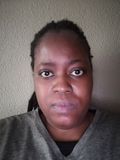 Stella is a Samoyed dog that has a very unique ritual. She likes to sing with her favorite squeaky toy after eating.
However, capturing her in the act was a bit tricky for her owner as she has one more rule to her lovely one-dog show.
All dogs are known for having their own personalities and that is just the case with Stella the Samoyed. She loves to sing after having her meals.
However, like any great artist, certain elements need to be in place. Besides making sure that she's had a good meal; the dog needs her favorite squeaky toy.
For more on this story go to our Twitter account @amomama_usa. The last rule is that she doesn't like being watched while she performs.
So her owner had to place the camera cunningly to get this amazing performance. The short clip starts off with Stella grabbing her favorite animal-shaped toy and placing it perfectly under her left paw.
Then she begins pressing her foot causing the toy to give a high-pitched squeak. As the dog presses on the toy, it also howls rhythmically to its sound.
For her mournful howls, Stella lifts her head to the ceiling as she belts out her tune. The dog gives about four, long and mournful howls before taking a dramatic pause.
She squeezes the toy once more and concludes her performance with one more howl at the ceiling. At the end of the video, it seems that Stella notices that her owner violated one of her rules, and looked at her.
She stops performing and looks straight at the camera with a displeased expression and a tilted head. The Samoyed isn't, however, the only dog with amazing talents.
Mishka is a talking Husky. A video shared on the internet shows her singing along to peppy electronic music on an iPad while her owner uses a touch of a vocoder effect on her vocals.
Please fill in your e-mail so we can share with you our top stories!