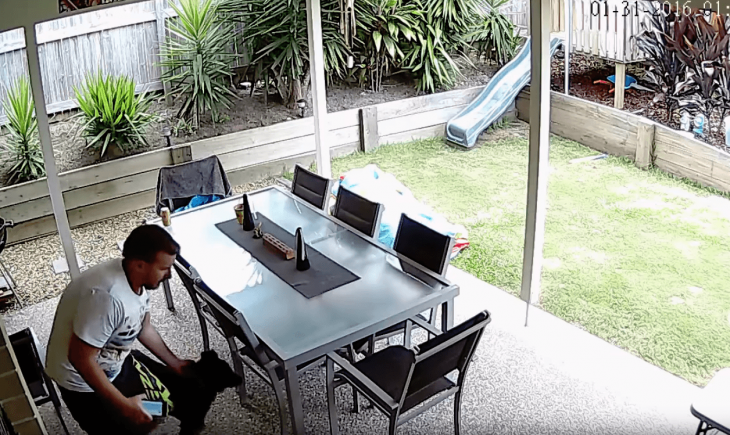 Brave dog saves owner from venomous brown snake
A viral video uploaded two years ago of a brave dog saving his owner is taking the internet by storm again.
Drew from Queensland, Australia was sitting on his porch when a poisonous Eastern brown snake slithered passed his foot, unnoticed.
Read more on our Twitter account, @amomama_usa. The shocking footage can be seen below. Drew said in the caption:
"Had a really close encounter with a brown snake today. After watching the footage on the security cam it looks like our dog stopped it going inside."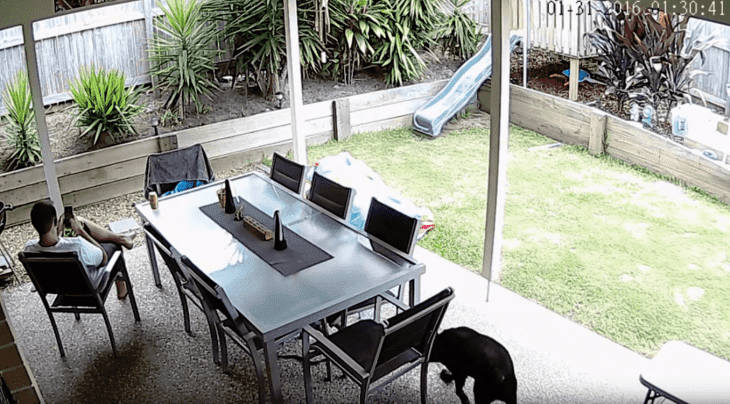 Source: YouTube/Drew
He added that if it weren't for his faithful pooch, he probably would not have seen the snake and said: "I think we were both a bit lucky today."
The footage was uploaded in January 2016 and had been viewed more than, 3.6 million times since then.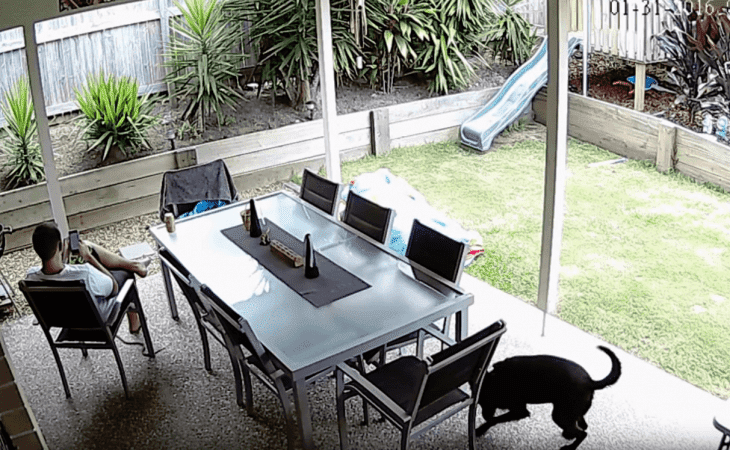 Source: YouTube/Drew
According to the Brisbane Snake Catchers in Lytton, the Eastern Brown snake ranks as "the second most venomous land snake on the planet."
They explained on Facebook that these snakes have no interest in humans unless provoked.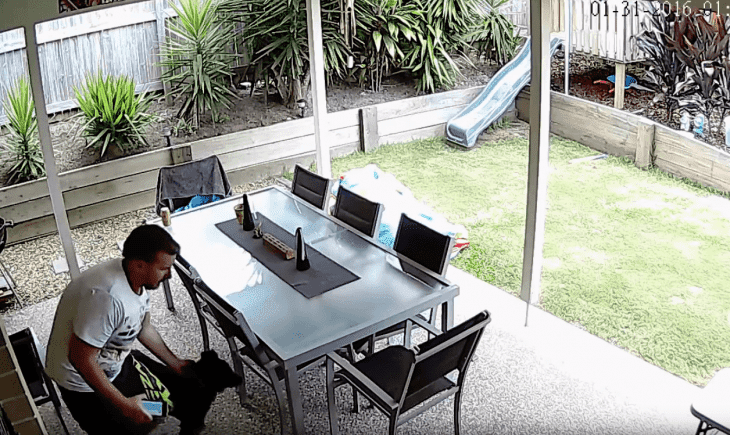 Source: YouTube/Drew
However, the Australian Geographic reports the "fast-moving, aggressive" snake is responsible for the most snake-related deaths on the continent.
The reason is their venom, and they also thrive in populated areas or rural areas with a high population of mice.
The bite can be treated but will take "many doses of antivenom to reverse," and the poison is fast-acting. They added:
"Victims may collapse within a few minutes."
Drew is very grateful that his dog was nearby. He has two young children who love to play in the backyard where the encounter took place.
In another close encounter with a brown snake in Tamworth, a man tried to save his dog from the snake. The dog was given antivenom, but it was too late.
Earlier this year, another brave dog saved his owner when their boat capsized on the Okatie River in South Carolina.
Mason Ringer and his friend went out on a boat on their lunch break when the wind suddenly caused the boat to capsize. He explained:
"I got 75 percent across, but because the water was cold, I started to cramp up in my legs."
His labrador jumped in the water grabbed Ringer by his collar and pulled his safety.
Australia is known for their large snake populations and a homeowner from Brisbane recorded two large pythons fighting in his home. Read more here.
Please fill in your e-mail so we can share with you our top stories!