Father and daughter perform tender wedding dance, then the music quickly changes
A bride and her father made a delightful surprise during her wedding's reception when they danced to an unexpected song mashup.
A viral video of their performance begins with the father-daughter duo dancing slowly to the bittersweet song "Butterfly Kisses."
As guests absorb the tender moment, the music screeches to a halt and transitions into the upbeat MC Hammer hit "U Can't Touch This." Follow us on our Twitter account, @amomama_usa, to learn more and scroll down to watch the video below.
They whipped out a pair of dark shades and wore them as they "Hammertime" shuffle across the dance floor, to the delight of the guests.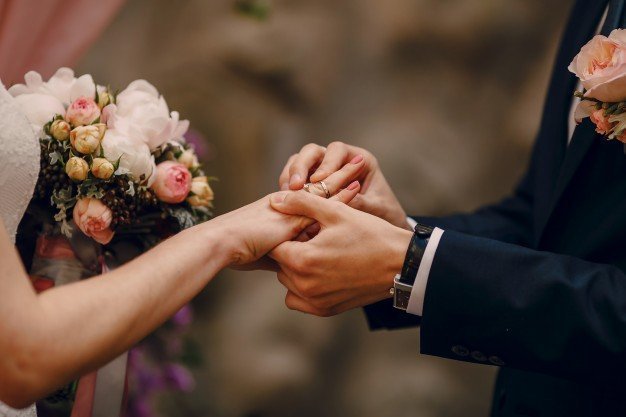 They smoothly executed the running man dance moves and did a lot of hip-swinging and booty-shaking.
The guests were expecting to see a tear-jerker father-daughter dance, but the dancing duo had other plans. After grooving to "U Can't Touch This," they danced to Sugarhill Gang's "Apache (Jump On It)" and LMFAO's "Party Rock Anthem."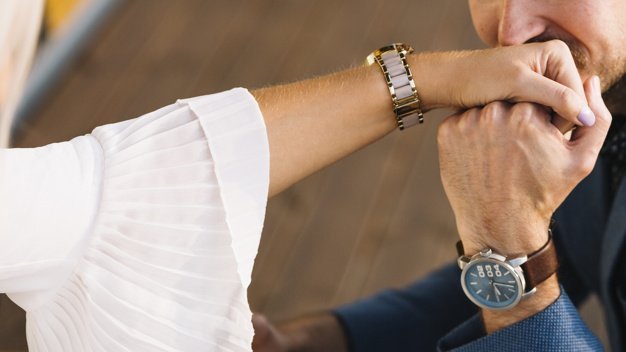 TALENTED FATHER
What surprised them, even more, was how skilled the bride's father was on the dance floor. It seemed that he took dance lessons just to give everyone a great show.
The video of their impressive performance has amassed almost 20 million views on YouTube since it was posted on October 22, 2016.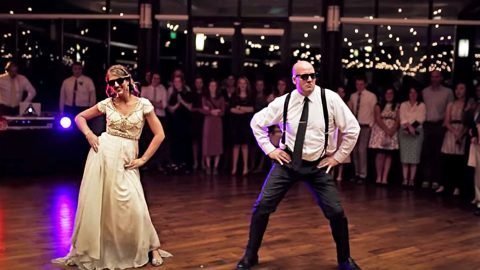 "This is the best wedding dance I have seen so far. Very good moves especially from daddy, well done both of you very enjoyable," commented Trevor Bailey.
"Without a doubt, the BEST father-daughter wedding dance EVER! " wrote Barbara Simmons.
"This is so much fun to watch! Thank you for putting this on YouTube!" commented Arielle Hart.
UNUSUAL WEDDING DANCE
In another viral wedding dance, the newly-wed couple decided to ditch the usual slow dance and opted for a more action-filled routine on the dance floor.
Lisa and Phil Weeks tied the knot on August 23, 2018, at West Tower manor house in Aughton, Lancashire. Video footage shot at the reception shows the couple getting ready for their first dance, with all eyes and cameras on them.
But when the music starts, their loved ones are immediately surprised by the first dance song, "Baby Shark Doo Doo Doo."
The couple started dancing enthusiastically to the popular song, miming all the movements along with the tune for their guests to enjoy.