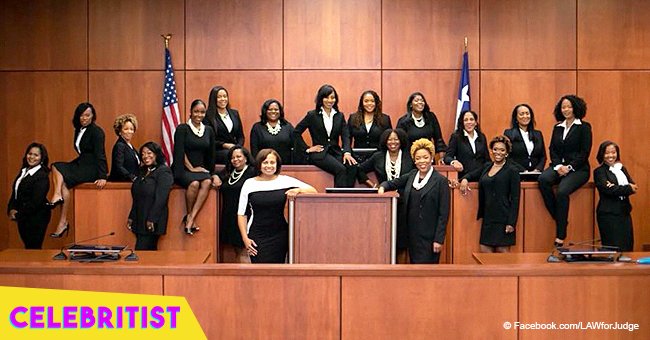 19 black women are making history by running for judge in Harris County, Texas

A county in Texas is making history as 19 black women vie for judicial positions. The phenomenal women are all captured in a photo described as "Black Girl Magic."
For the first time in history, nineteen black women are running for judge in Harris County, Texas. This is the largest number to be seen in the county's ballots come election time. It is also the first time that 19 African-American women are running for judicial posts in one county which is also the third largest in the country.
A milestone photo was taken featuring all of the women posing for the historical moment. One of the women, LaShawn Williams posted the photo on Facebook and described its significance in her caption.
"I've waited for the reveal of this photo of 19 judicial candidates for several weeks - 19 Black women running for judge in Harris County, Houston, TX. This entire time I've thought of what I'd say the day we were able to share this moment in history with everyone. But really I'm humbled."
Williams also expressed her pride in being part of a phenomenal club she described as "Black Girl Magic."
"Never did I imagine that the day I decided to run to be judge, I'd become a part of a club of phenomenal Black women, sisters-in-law, gifted, brilliant, strong - everything I hope to be! It is with great pride and excitement that I share this "Black Girl Magic" with you! Congratulations - you are truly black girl magic! #trustblackwomen #blackgirlmagictx#lawforjudge #19newfacesofjustice"
Judges can prove to be the most influential people in the courtroom which makes these women's bid for seats even more important. Verda Corvin, an African American Superior Court Judge in Bibb County, Alabama recently drove at-risk kids to tears when she gave an emotional speech in the courtroom about the consequences of their juvenile acts.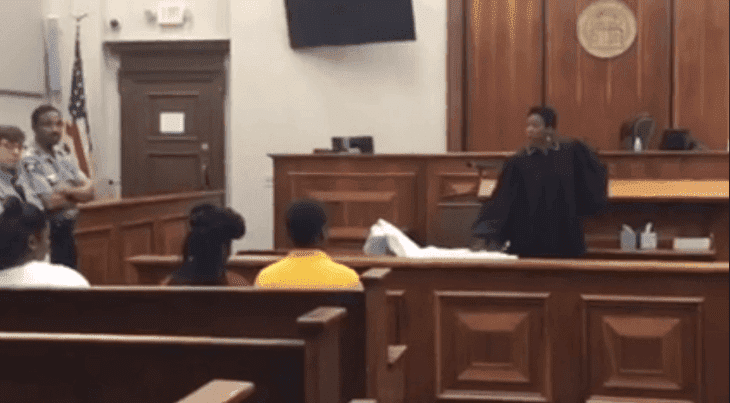 Source: Facebook/Bibb County Sheriff's Office
She brought out a body bag and told them they could be in one of those if they don't straighten out.
"I am so tired of seeing people who look like you, and I (African-American) come into my courtroom, and I have to sentence them to prison. And then you hear the fussing on TV about African-Americans being in the prison system. Well guess what, if you don't do what it takes to go there, you won't be a part of it."
Colvin also said that even if she didn't know them, she loved them and didn't want to sentence them to jail. This brought the 17-year-old kids to tears in the video that went viral. Here's the clip from her emotional speech.
Please fill in your e-mail so we can share with you our top stories!