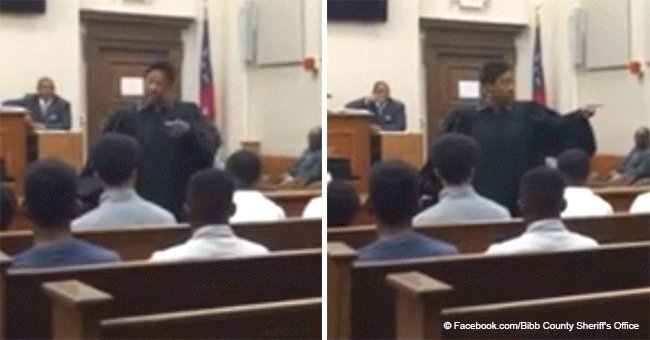 Judge brings at-risk kids to tears with her emotional message in viral video

Superior Court Judge Verda Colvin of the Macon Judicial Circuit delivered a strong and powerful message to at-risk youngsters at a courtroom.
In the video that the Bibb County Sheriff's Office uploaded to Facebook, Colvin appeared wearing a black robe while talking to several participants who couldn't hold back tears during the judge's speech.
When the viral clip started, Colvin unfolded a body bag in front of the youngsters and told them that they must stop acting as if they were trash or they could end up in one of those.
To make everything more dramatic yet real, she pointed out that the only way somebody would know them was by reading the name tag at the edge of the body bag.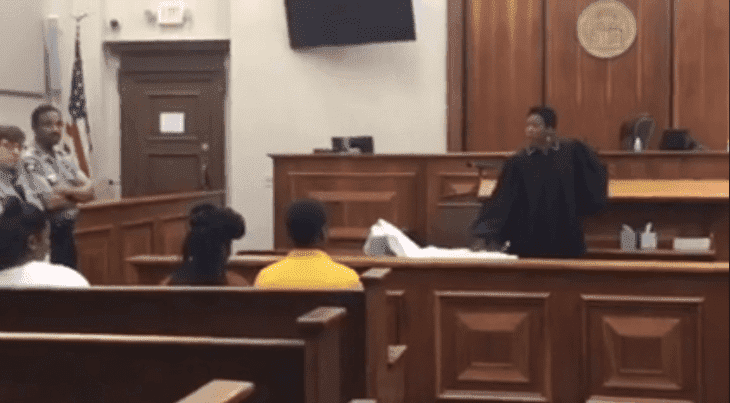 Source: Facebook/Bibb County Sheriff's Office
That initiative was part of the Bibb County Sheriff's Office "Consider the Consequences" program. The people in the courtroom had been involved in property damage, stealing cars, and smoking marijuana.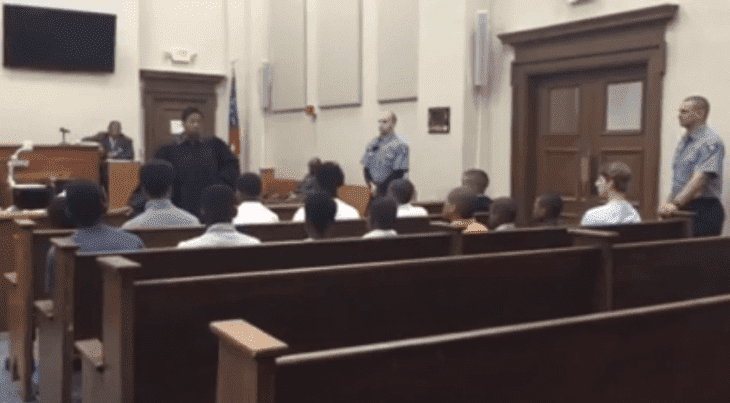 Source: Facebook/Bibb County Sheriff's Office
"I am so tired of seeing people who look like you, and I (African-American) come into my courtroom, and I have to sentence them to prison. And then you hear the fussing on TV about African-Americans being in the prison system. Well guess what, if you don't do what it takes to go there, you won't be a part of it," said Colvin.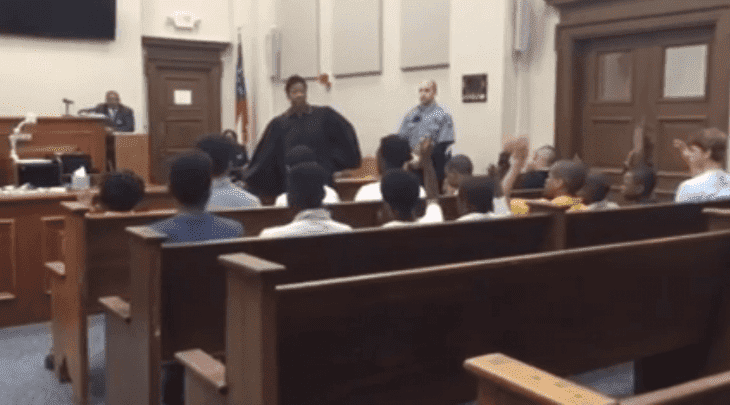 Source: Facebook/Bibb County Sheriff's Office
The judge added that even though she didn't know them personally, she loved them, which was why she didn't want to have to sentence them as adults at the age of 17 adding that, if they don't change their behavior, they will spend a long time in jail.
While Colvin was part of that good program, other judges, like John Russo on the Common Pleas Court in Cleveland, received backlash after he ordered a deputy to duct-tape the mouth of a defendant.
Franklyn Williams was surrounded by his attorneys and a couple of officers during his trial. However, he wouldn't stop talking or having outbursts while court proceedings, so Russo said that if he didn't shut his mouth, he would duct-tape it.
Williams kept talking, and Russo gave the order. The clip showed how six officers approached him. When Williams tried to stand up, one of them held him tight and sat him back in his char. Then, the deputy used a red duct-tape to shut his mouth.
Please fill in your e-mail so we can share with you our top stories!