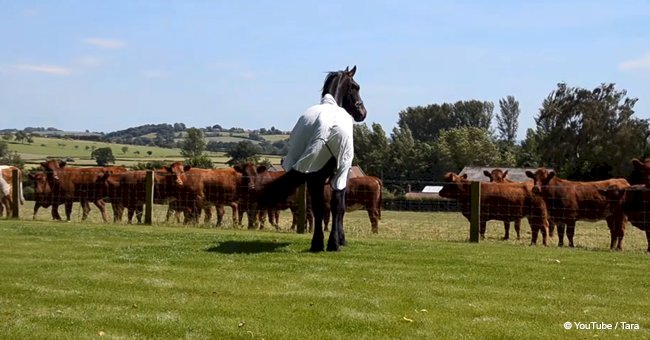 Elegant horse approaching a herd of cows and their 'acquaintance' goes viral

A beautiful and elegant Ster Friesian Horse named Koning saw the cattle of the neighbor's farm and decided to put up a good show for them.
In a video that YouTube user Tara uploaded, Koning appeared wearing big white dressage on his owner's property in the United Kingdom when he looked over at the fence that divided two farms.
The horse apparently considered that something was interesting over there and approached the cattle. The group of bovines watched both curious and timid at the huge animal in front of them.
Koning then started trotting around in a circle, very similar to what most horses do when they perform. The event seemed to attract the cattle as it slowly got together to look at the horse's performance.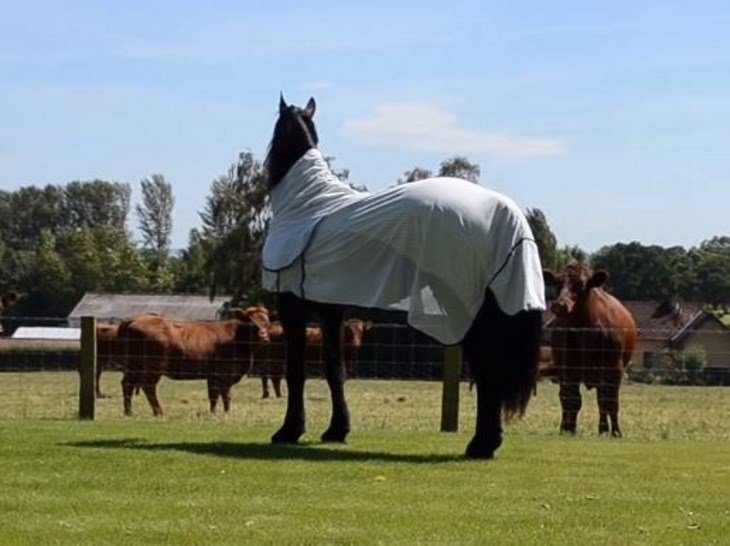 Source: YouTube/Tara
AN UNEXPECTED AUDIENCE
After a couple of seconds, every member of the group was lined up by the fence carefully watching at Koning galloping. However, when the massive horse approached them, they took a couple of steps back.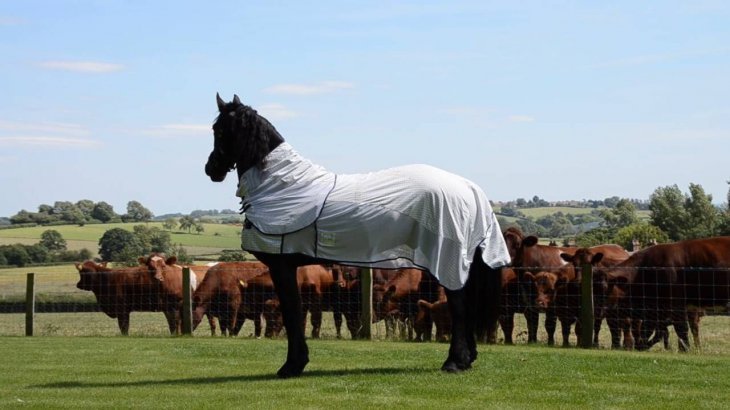 Source: YouTube/Tara
About a minute later, Koning stood still on one spot and a cow approached him. They smelled each other for a while before the horse ran away of them. When Koning got tired of playing with the cows, he walked to the person recording everything and the clip finished.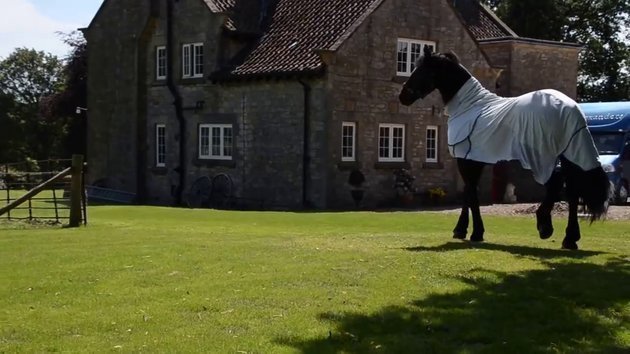 Source: YouTube/Tara
ANOTHER HORSE BEING THE LIFE OF THE PARTY
A video showing baby goats playing next to a horse that was laying on the ground went viral in no time after people labeled it as cute and adorable.
Read more on our Twitter account @amomama_usa.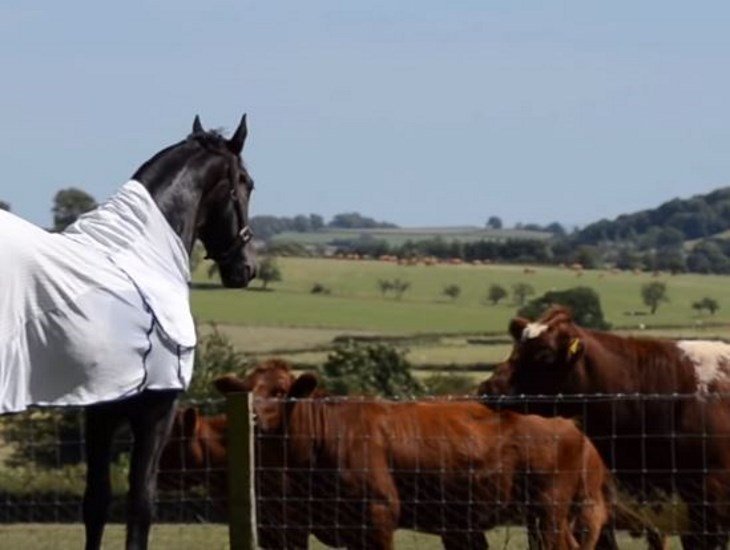 Source: YouTube/Tara
The cute little goats were jumping, skipping and hopping and the patient Mr. G, the name of the horse, just laid there without moving a muscle.
TOO COMFY
After running around the space for a while, two of the goats then try to climb M. G's back. One of them attempted it a couple of times but didn't succeed.
It tried it again and managed to get on M. G. After jumping on it for a while, and it fell to the ground. When the rest of the little goats realized that it wasn't that hard, they tried it, too.
By the end of the clip, two goats were shown jumping from the horse's back to the ground while chasing a third goat.
Please fill in your e-mail so we can share with you our top stories!