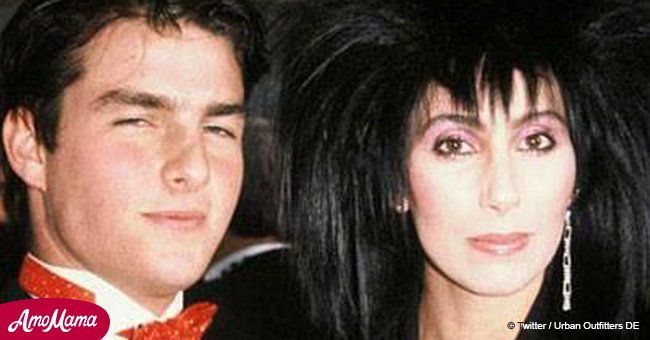 Cher breaks silence about her famed ex lovers, including Tom Cruise and others

In a recent tell-all interview the award winning actress and singer opened up about her most famous past lovers, and she talked about her present love life.
The 72-year-old "Mamma Mia: Here We Go Again" star shared details about her romance with a young Tom Cruise in conversation with Daily Mail published on September 15.
Cher revealed to the English news outlet that she and the "Top Gun" star, who dated briefly in 1985, bonded initially thanks to a condition they both share: they are dyslexics. Read more on our Twitter account @amomama_usa
After being introduced in Madonna and Sean Penn's wedding, Cher and Cruise became interested in each other when the two meet again in the White House, where they were invited for an event about the reading disorder.
The "Goddess of Pop" said that even though "there was definitely a connection there," it wasn't until later that year when they actually started to date. The romance may have not gone far, but their friendship has last decades.
Despite still being friends with the 56-year-old actor, Cher admitted that there is something about Cruise that she hasn't come to terms with.
"I don't get what he does, that whole Scientology thing. I can't understand it so I just… don't"
-Cher, Daily Mail, September 15, 2018.
Do you believe in love after love?
The "Believe" singer still holds affection for all her past lovers, including her two late husbands Sonny Bono, with whom she build her career, and Gregg Allman from "The Allman Brothers."
Here is what she said about her celebrity lovers of the past:
Val Kilmer: "When we kissed I thought my head would shoot right off my body."
David Geffen: "If it wasn't for him I'd have ended up on the street." Gene Simmons: "The one I'm crazy about." Richie Sambora (Bon Jovi guitarist): "One of the most underrated singers ever."
But even though she has sweet memories and gratitude about the stars she dated, it was Rob Camilletti, a 22-year-old bagel-baker who Cher met on her 40th birthday with whom she went on to live with for 3 years, who won her heart.
"[He is] possibly the one true love of my life," the diva frankly said about Camiletti, who, as she once said was "torn apart by the media."
Reclaiming her reign
As any other artist who has been active and successful for so long, Cher has experienced highs and lows in her career, but she keeps achieving amazing things and she has managed to climb back to the spotlight in great style.
As Rolling Stone reported, in 1998 most people thought that the times when Cher topped the charts with a number one hit where a thing of the past, and then she gave the world "Believe," which became an instant classic.
The song is still a must in every serious nightclub, and her empowering message is more valid than ever. It brought Cher's name back to center stage for a whole new generation. No wonder it is one of her favorites.
Here we go again
20 years has gone by since "Believe" made Cher the oldest woman with a Number One, and just in case her fame was starting to fade, she proved she is still the queen by stealing the show in this year's "Mamma Mia: Here we go again."
In the film, both sequel and prequel to the 2008 screen adaptation to the Broadway musical based on songs from Swedish iconic band ABBA, Cher plays a character about whom she might know one thing or two.
Her character Ruby Sheridan is the ageless superstar grandmother of Amanda Seyfried's Sophie, and she makes time stop as she enters the scene in an helicopter.
To add more fuel to the ABBA craze, Cher is releasing "Dancing Queen," her 26th album, on September 28. The record, her first in five years, consists on her renditions of ABBA's biggest hits and was inspired by her work in the film.
She knows her value
If Cher is still a top of her game and an undisputable living-legend is because she knows her value and she is confident enough to not let others tell her what she can or can't do.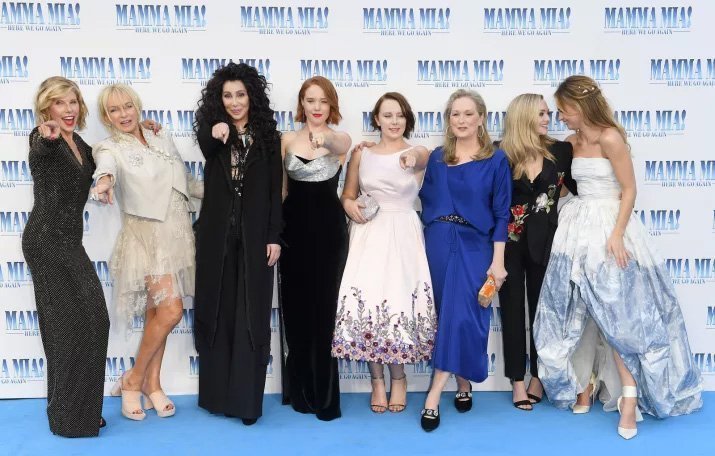 Source: Getty Images.
At 72, Cher still stuns with her looks, her outstanding performance, and her powerful voice, but when she was only 40 she was insulted by a director and a Hollywood actor who considered her "too old" to star in a film.
As hurt as she might have felt for the rude words these two men had for her, she knew how to put them in their place reminding them who was the talented and strong woman they were messing with.
Please fill in your e-mail so we can share with you our top stories!