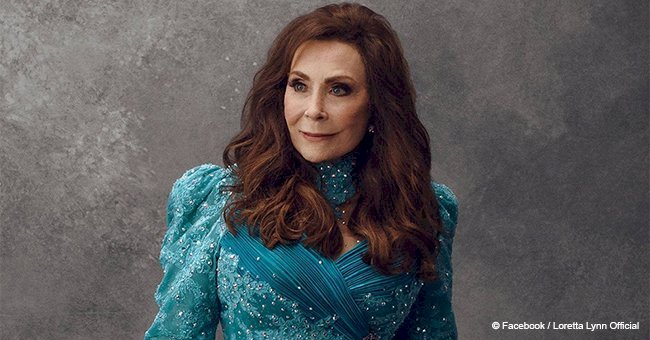 Here's the last song Loretta Lynn wrote for her beloved husband Oliver

Country music icon Loretta Lynn has shared the last song she wrote for her late husband, Oliver "Doolittle" Lynn.
In her Twitter post recently, Lynn, 86, revealed the title track of her forthcoming album, "Wouldn't It Be Great."
"This was the last song I ever wrote for Doo. I sang it to him when he was dying," wrote the "Coal Miner's Daughter" singer, who has sold more than 45 million albums worldwide. Follow us on our Twitter account, @amomama_usa, to learn more.
"Wouldn't it be fine if you could say you love me just one time / With a sober mind / Wouldn't that be fine / Now wouldn't that be fine / Wouldn't it be great if you could love me first and let the bottle wait / Now wouldn't that be great / Wouldn't that be great?" Lynn sings on the first verse.
In a press release about her new album, Lynn said, "I always liked that song, but I never liked to sing it around Doo."
Meanwhile, her daughter, Patsy Lynn Russell, said that the song had meant a great deal to her. She added, "It shows just how masterful my mom is with writing down her feelings."
Along with John Carter Cash, Russell was a co-producer on the project.
Lynn's forthcoming album was initially scheduled to be released last year but was delayed when the award-winning singer suffered a stroke in May 2017.
The album, "Wouldn't It Be Great," is finally being released on September 28, 2018.
Lynn, who was inducted into the Country Music Hall of Fame in 1988, once revealed in a 2002 interview with CBS News that Doo cheated on her regularly and even left her while she was giving birth.
Though they fought often, she said that "he never hit me one time that I didn't hit him back twice."
Please fill in your e-mail so we can share with you our top stories!