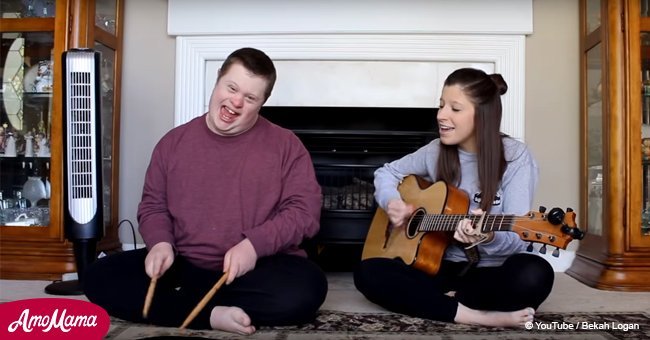 Boy with Down syndrome joins sister for touching duet of Dolly Parton song
Bekah Logan impressed everyone with her adorable rendition of Dolly Parton's 'Jolene' performed alongside her brother with Down syndrome, Zach.
The video uploaded to YouTube on Bekah's official channel shows the young girl playing the guitars while also giving the vocal and her brother taking on the duty of a drummer.
The cover begins with Bekah joining her brother on the playing and picking up the guitar. She then asks Zach, "Ready, buddy?"
"Ready!" Zach immediately replies and gives the beat with his drumsticks. Bekah and Zach then break into the beautiful song and start hitting all the right notes.
Follow us on Twitter to learn more.
Zach is seen supporting his sister with his back vocals at certain portions in an adorable way. All the while, he also uses his drumsticks to add percussion to the song.
Bekah definitely proves that she is a talented and gifted singer as well as a musician with her voice and her ability on guitar. Zach also showed just how much he loved music and enjoyed playing the song in an adorable way.
The impressive performance ends on a high with a big high-five between the brother and the sister. The duo would most definitely put a smile on anyone's face.
Internet users have welcomed the video with their whole heart. The YouTube video has been watched more than 1 million times and has gathered about 2,000 likes so far. More than 200 people have taken the time to praise the duo in the comments section.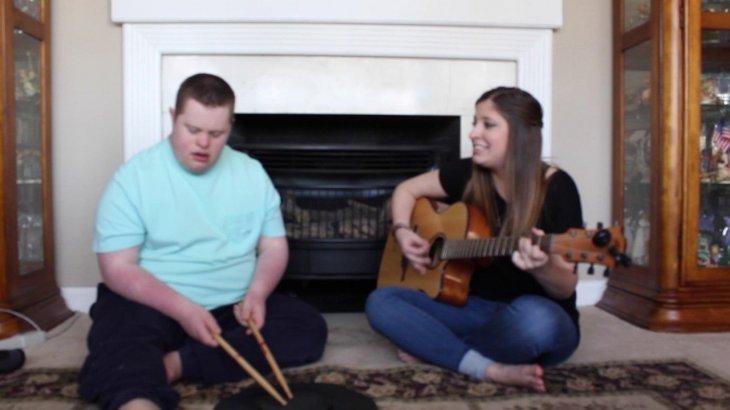 Source: YouTube/Bekah Logan
The song "Jolene" is one of the most famous songs by the iconic singer Parton. According to Song Facts, the title of the song was inspired by an encounter with a 10-year-old fan, whose name was Jolene.
The song was written and recorded at the time when Parton was separating from her singing partner and manager, Porter Wagoner.
It marked the beginning of her solo career as it was one of the five consecutive songs to hit number one on the country hits.
Watching a fresh rendition of a popular song is always a treat for music lovers. Many times, it is the famous artists themselves who share the cover of the classic songs and it is always a complete delight for the audience.
Country artist Travis Hatfield also shared an adorable cover song alongside his uncle, Jamie Joe Cline, who has Down syndrome.
Please fill in your e-mail so we can share with you our top stories!