TV reporter interrupts live broadcast to save a dog from Hurricane Florence floodwaters
This natural disaster brought out the hero in this TV reporter when she interrupted a live broadcast to save the life of a dog struggling in the icy hurricane water. 
'Do you think that is safe,' Wilson asks the woman trying to bring the dog to safety, who said her name was Tasha.
This brave anchor lady risked her life to help save a dog and make a difference.
Follow us on Twitter @amomama_usa to see this amazing rescue in action.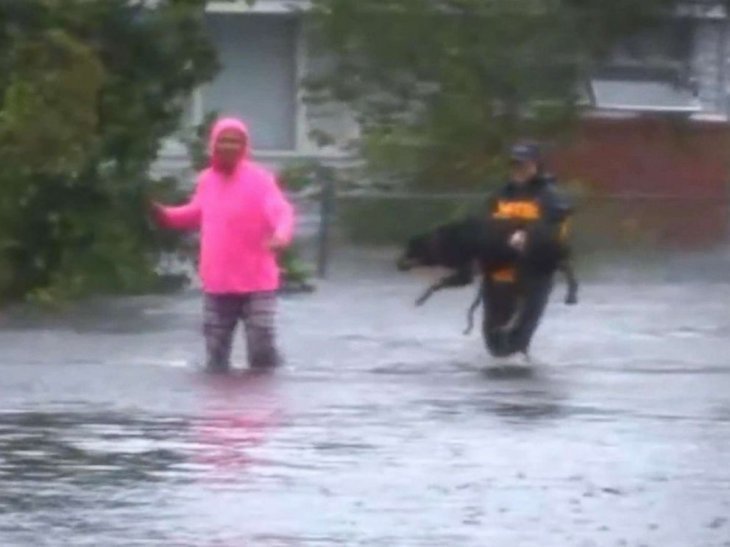 Julie Wilson, an anchor for ABC affiliate WTVD, but in the middle of her television broadcast with updates on Hurricane Florence, she noticed a devasted Rottweiler trapped in a flooded home. Without a second thought, she stopped her broadcast and her rescue went live - spreading virally on Facebook. 
'It's my daughter's therapy dog. I have no choice,' Tasha responded.
Tasha and Julie both had difficulty in maneuvering the dog through the rough water and noticed that the poor animal was injured and then Julie decides to take out her camera and get live footage, as this is one rescue that can't be missed. 
North Carolina TV reporter interrupts live stream to save dog from Florence flooding https://t.co/WKI6n3fItK pic.twitter.com/bdabjo4o0G

— FOX8 WGHP (@myfox8) September 15, 2018
Just when Julie thought they were in the clear heading to shallow waters, Tasha tells her that her son is still inside the house, trying to save another dog. 
'You are OK baby girl,' Wilson said while carrying the dog to safety. 'Nobody is leaving the dog in this mess. That's what we are doing out here.' 
'They are trying to get out folks. They are doing their best,' Wilson said before continuing to report on the live stream.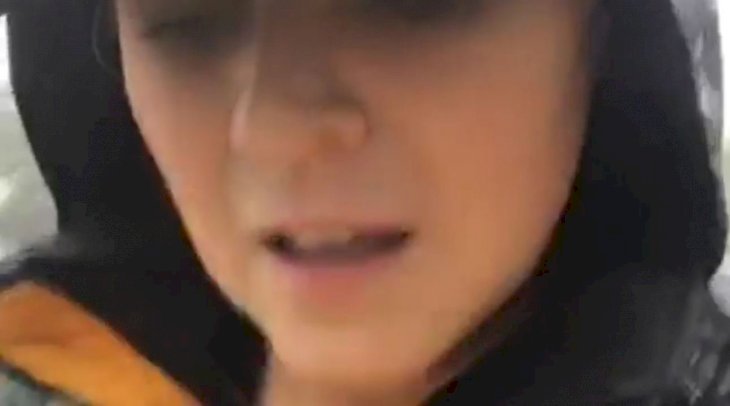 This tropical storm was located over Southern Carolina around 11 pm on Friday and maximum winds were predicted to decrease to near 65 mph with chances of higher gusts. The storm would gradually weaken over the next few days, moving farther inland, and hopefully, calm down by Saturday evening. 
WATCH THE BRAVE RESCUE BELOW
Some areas exceeded 23 inches of rainfall and the threats of deadly flooding persisted. A spokeswoman announced that rescue teams were sent out in New Bern, where more than 360 people were saved by midafternoon that Friday and another 140 were still stranded and waiting desperately for help. An evacuation was mandatory due to the dreaded hurricane and these were difficult situations and everyone was doing their best to pull together and save as many lives as possible in the shortest duration. 
"They are trying to get out folks. They are doing their best," Wilson said before continuing to report on the live stream.
 As the rain continues to accumulate, further reports say that 30 inches of rain are showing in the Atlantic Beach, Northern Carolina and flash floods are deeper inland, making it 10 inches of rain that has already fallen and destroyed Wayne and eastern Johnston Counties.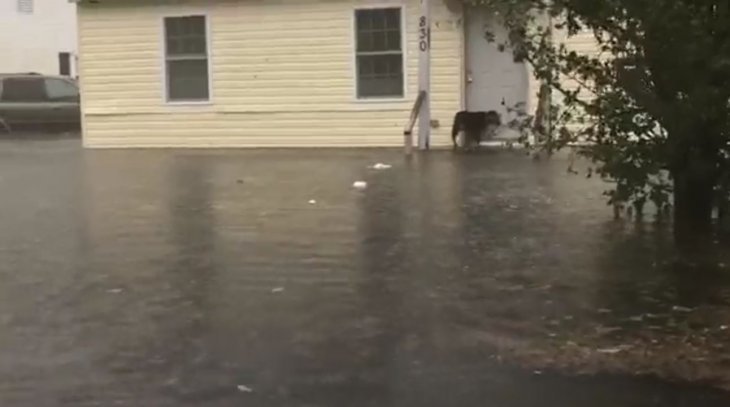 This devastating natural disaster has left more than 800,000 people without electricity and at leave five have been reported to be found dead due to the destruction of the storm in while winds are as high as 105mph and at its strongest since 1958, in Wilmington, Northern Carolina. 
Our thoughts and prayers go out to those families and loved ones and our strength to those brave teams who are doing their best to rescue as many needy out there. These are the times we need to stand together as a unit and make a difference. 
Hurricane Florence left many devasted but thanks to the brave volunteers over 100 stranded animals were rescued. You can read all about it and be thankful for those who risked their lives to save others.