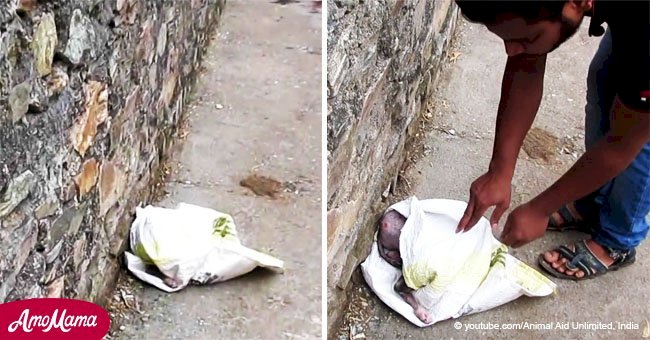 Terrified puppy found hiding in a plastic bag undergoes an amazing transformation
This little one was found sick, hurt and hungry, hiding in a plastic bag. He was very sore and screamed for everything, but you have to look at it now, after its rescue.
A video that shows the importance of animal advocacy organizations around the world was recorded in India and disseminated through social media.
In the footage uploaded to YouTube, it can be seen when Animal Aid Unlimited India activists arrive in an alley where a white sack is lying on the floor. The neighbors had called them when they heard faint howls coming from inside, and assuming it was a cat or a dog, they decided to help.
When checking the bag, one of the rescuers corroborated that it was a puppy with its skin covered with scabies, skeletal and with a deep wound on the hip, which caused pain as soon as they touched it.
The little dog was so scared, he didn't want to come out of hiding, but a little food made him change his mind. Read more on our Twitter account @amomama_usa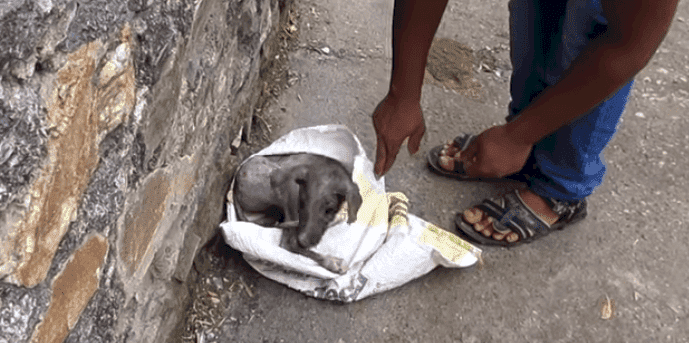 Source: Youtube/Animal Aid Unlimited, India
"We received a call to rescue a very sick stray puppy, we found it hidden in a plastic bag, and the moment he touched the bag he cried out in pain," wrote Animal Aid Unlimited, India, in the post description on YouTube.
"I was desperately hungry, so we could convince him with cookies, but every time we tried to touch him he would scream, he had severe scabies and a deep wound on his hip that caused him stinging pains every time he moved," the institution added.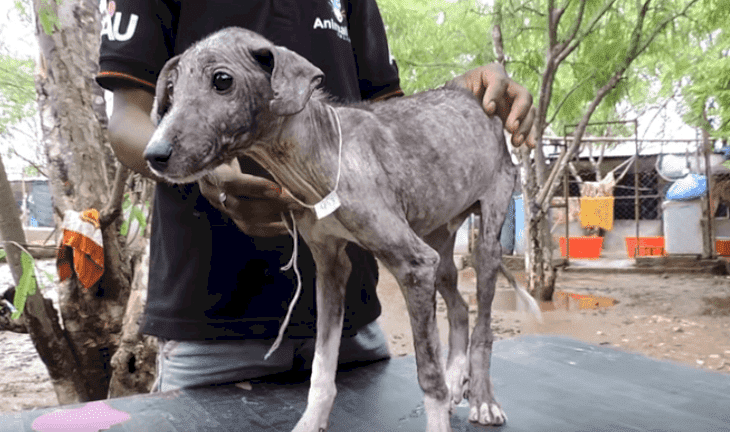 Source: Youtube/Animal Aid Unlimited, India
"This dear little boy was in so much pain and agitation, that his worried eyes never relaxed for a moment in the first days after the rescue."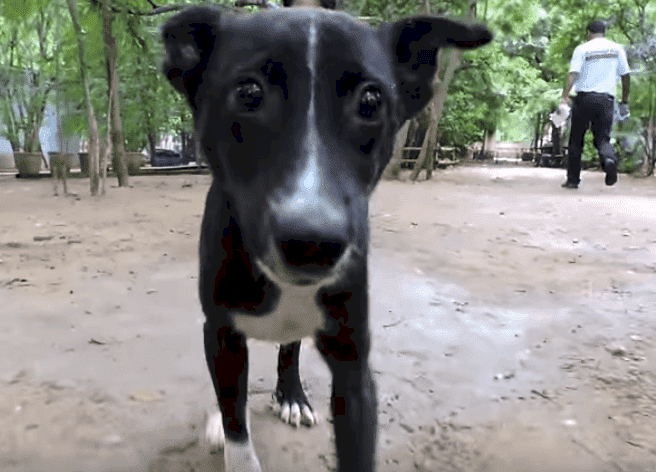 Source: Youtube/Animal Aid Unlimited, India
Already a little more confident, the poor little animal came out of his hiding place to eat when the young man who rescued him used it to wrap him in a sheet and take him to the headquarters of the group, where they examined him, bathed and began to heal his injuries.
After 6 weeks of care and affection, the face and attitude of the mascot changed so much that the members of AAU decided to baptize it with the name of 'Jumper', jumping.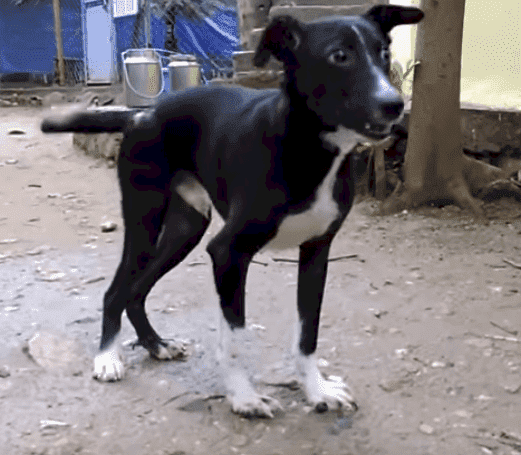 Source: Youtube/Animal Aid Unlimited, India
A very wise choice, because now, the only thing the little dog wants to do is to play and jump among their rescuers, as all puppies should do.
A second chance for this puppy whose life on the streets had left him turned into spoils, but thanks to the timely call of neighbors, and the rapid action of the protectionist group, he can meet another world full of friendship and affection.
Jumper's story is similar to this little female dog that was so terrified of her rescuers but then, her transformation is just amazing.
The puppy didn't allow any kind of affection and it was a while before she agreed to be caressed. After that time the little dog began to feel more secure and she even allowed herself to be caressed directly by the rescuer's hand.
Please fill in your e-mail so we can share with you our top stories!