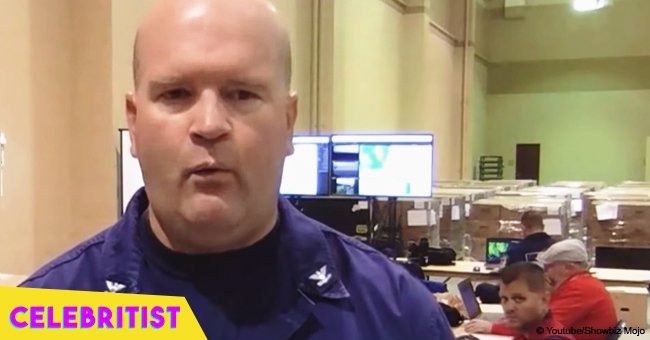 Coast guard member allegedly flashes white power sign on live TV

Coastguard member flashed a white power sign while he was filmed in the background of a live television airing. Coastguard captain has taken action regarding this unacceptable behavior.
Last September 14, Friday, a live airing on MSNBC occurred to report on the strong Hurricane Florence, which put lives in grave danger. While the report on rescue and relief was ongoing, a member of the Coast Guard flashed the white power sign on the camera.
The supposedly discrete hand gesture was seen and given attention to by viewers. The flash white power sign is a symbol that has been associated with racist and white supremacist ideals, although this does not automatically conclude that this was the message the Coast Guard member was trying to send.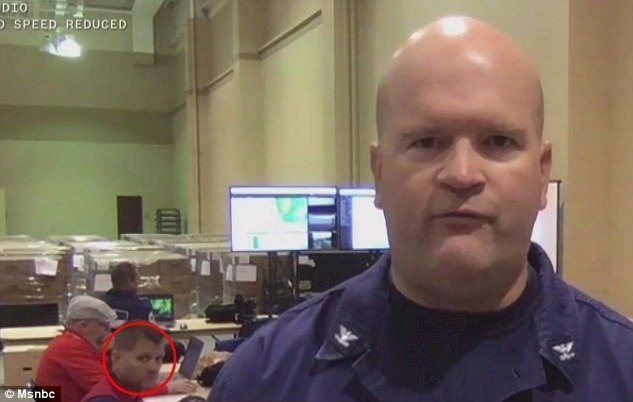 Source: YouTube
Rest assured, the Coast Guard's higher authorities did not tolerate such behavior, especially not during a report covering a tropical storm causing deaths. According to Coast Guard Lt. JB Zorn:
"Whatever the symbol means, it doesn't reflect the Coast Guard and our core values."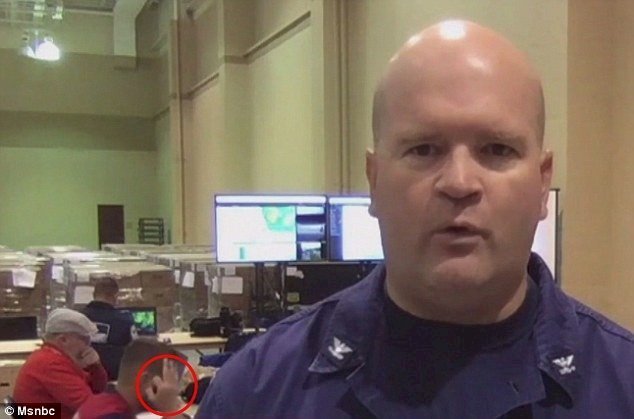 Source: YouTube
The member who displayed the offensive sign was removed and suspended from duty.
While it is true that we all have our playful sides intact despite age, there is always a time and place for everything; and news reporting on serious matters is not one to show it. It is no wonder that there were viewers who negatively reacted to the segment and some even offended.
It is just right for a Coast Guard member to act proper and professional in front of live television. More so, such a profession should be an example to other individuals. Hopefully, the Coast Guard membered learned his lesson after this. He can now go joke about and support white supremacy from his home.
Hurricane Florence was a serious matter discussed on live television as the tropical typhoon left most of the state flooded and in a total wreck. There were also reported deaths caused by the typhoon and individuals displaced from their homes.
Please fill in your e-mail so we can share with you our top stories!