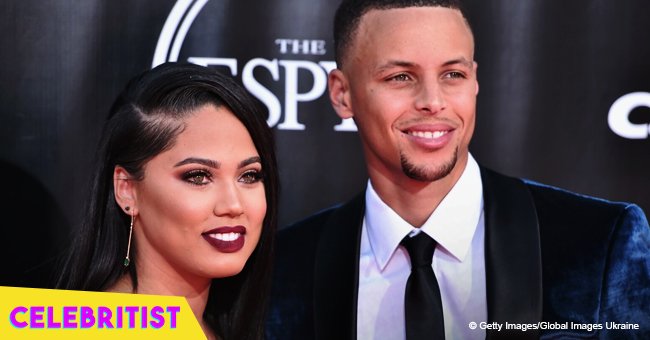 Steph and Ayesha Curry's baby boy flashes wide, toothless smile in new close-up photo

Steph and Ayesha Curry have been doting on their daughters for years, but now that they have their first-born son with them, the proud parents have been sharing the most adorable photos of their little one.
Being a famous professional basketball player, many people have been waiting for the day that Steph Curry has his son in hopes of having him follow in his dad and granddad's footsteps. Now that Canon Jack Curry is here, Curry family fans have been enjoying watching him grow through his parents' Instagram accounts.
While Steph and Ayesha are usually open books, sharing about their relationship, their two daughters, and even their separate careers, the both of them decided to share some adorable intimate moments that they had with their son Canon while at home.
Ayesha lovingly gazed upon her son laying on his stomach while taking a nap, saying that Steph's "twin" loved laying on his stomach.
"Mommy's lil man. he loves tummy time! My Canon Jack. The past 2 months with him have been nothing short of amazing. All the women in our home are in full swoon mode. #daddysTWIN."
The celebrity chef also shared a sweet photo of their little one smiling at the camera, which stood out from the rest of the photos as it gave fans a clear view of how Canon looks like. It's true that he does look like the carbon copy of his famous dad.
Now that their family is growing, Steph has been working extra hard, even heading to Asia for the Stephen Curry tour, hitting countries like China, the Philippines, and Japan. In just a month, the Curry family will also be kicking off NBA season, which will probably mark the first time fans can see their son Canon out and about.
Please fill in your e-mail so we can share with you our top stories!