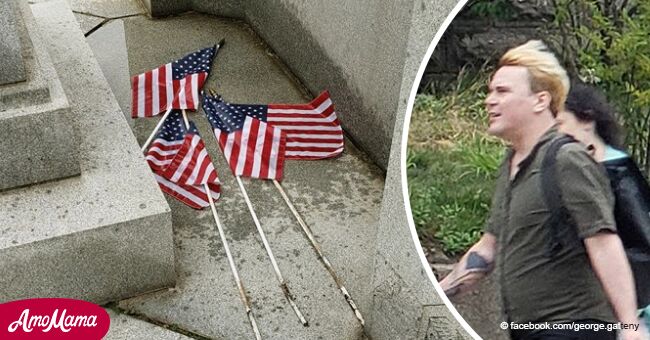 Man wanted for urinating on veteran flags at a war memorial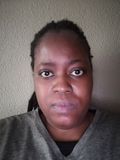 On Sunday, September 9, US flags at the World War ll Memorial in the Somerville Veterans Cemetery were desecrated by an unknown man. The man had an accomplice who was a woman and she acted as his lookout.
A real estate agent spotted them while they were in the act and went to confront them. The two showed no remorse as they just walked away laughing.
George Gatteny is a real estate agent, who witnessed four World War ll Memorial flags in the Somerville Veterans Cemetery being desecrated. Gatteny took to Facebook to share what had happened.
In his post, he said he saw two young people approach the statue and grab four mini US flags. The flags had been placed in front of the statue.
For more on this story go to our Twitter account @amomama_usa. The young man unzipped his pants and proceeded to urinate on the flags.
The woman next to him acted as a lookout and the man only stopped when Gatteny yelled at him. The two left the memorial laughing.
As they walked up Broadway laughing, Gatteny walked behind them for awhile telling everyone he passed what they had done. He then went back to the memorial to see what damage had been done.
When he got back he met up with an older man who thanked him for taking a stand. He told the real estate agent that he had 2 friends buried there.
Angered by the incident, Gatteny decided to try and get photos of the couple so they could be accountable for their actions. Driving down Broadway, he spotted the two and took a couple of pictures with his phone.
He then went back to the memorial to photograph the flags and later headed to the Somerville Police Department to give a statement and the photos. Massachusetts police are now searching for the man responsible.
The pictures showed the flags which appeared to be drenched in what is presumed to be urine. Somerville Police Deputy Chief James Stanford stated the police department is aware of the Facebook post and have opened an investigation.
The Somerville Veterans Service Department also took to social media to comment on the situation. They asked anyone who may know the people in the photos to contact the police.
In a similar case, two men were accused of vandalizing a Brisbane war memorial. They were filmed removing a brass sword from a stone cross.
During their trial, they insisted that they had a "higher permission. James Joseph Dowling, 61, and Tim Webb allegedly committed the desecration at the Toowong Cemetery on Ash Wednesday with other members of the Brisbane Catholic Workers group.
Webb said he desecrated the memorial because of the church's complicity in wars and its violent history in another video. They pleaded not guilty to willful damage.
Please fill in your e-mail so we can share with you our top stories!