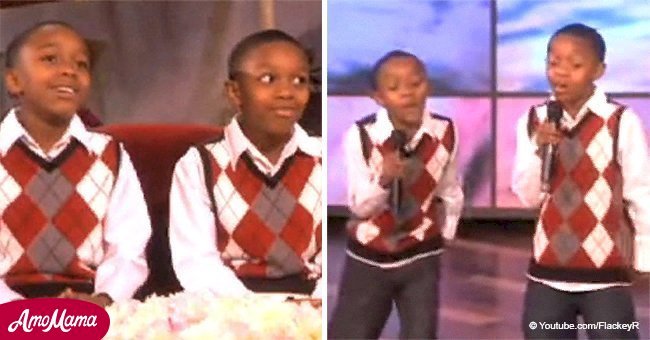 10-year-old twins melt hearts singing for Ellen DeGeneres in a viral video

The TV host found a video of a pair of singing twins who immediately caught her attention and she granted them their first appearance on American television, putting them one step closer to the success they dream about.
Ellen DeGeneres loves to hunt for new talents, and in the many years she has hosted her namesake talk show she has used her platform to help several young talents meet their audience.
Twin brothers Darius and Demetrice were already a viral sensation when they were ten years old in 2009, but being invited to the Ellen Degeneres Show exposed them to a bigger audience than they ever dream of having.
Actually, the brothers are big dreamers and they easily imagine themselves in Hollywood. As they told DeGeneres in their appearance in her show, they "love the red carpet." Read more on our Twitter account @amomama_usa
Darius and Demetrice were invited to the show with the freedom to choose any song to sing live in the studio, and they surprised the public by picking an R&B hit by Mario, his suggestive "Let Me Love You," released on 2004.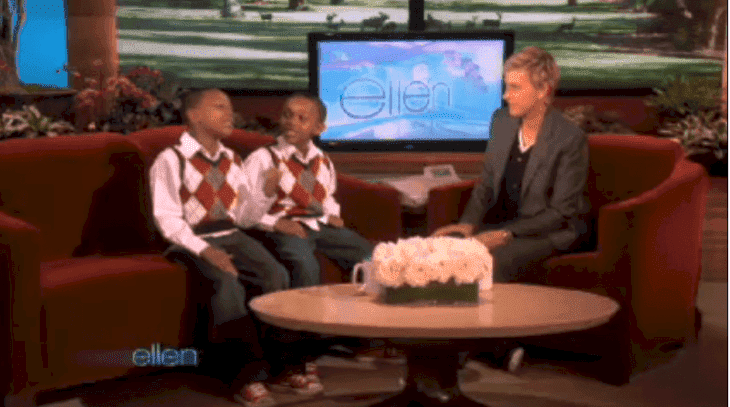 Source: Youtube/ DaHardLover
The performance
Dressed in matching outfits, the twins wore white button-down polo shirts with a red vest on top, gray slacks, and sneakers. After a brief conversation with DeGeneres, they grabbed their microphones with confidence and took to the stage.
The boys sang an a cappella rendition of the tune, and the ways their voices are combined create beautiful harmonies that they don't need anything else to delight our ears.
Apart from their sweet voices, the twins showed a great presence in the stage, both looking and moving around like seasoned performers.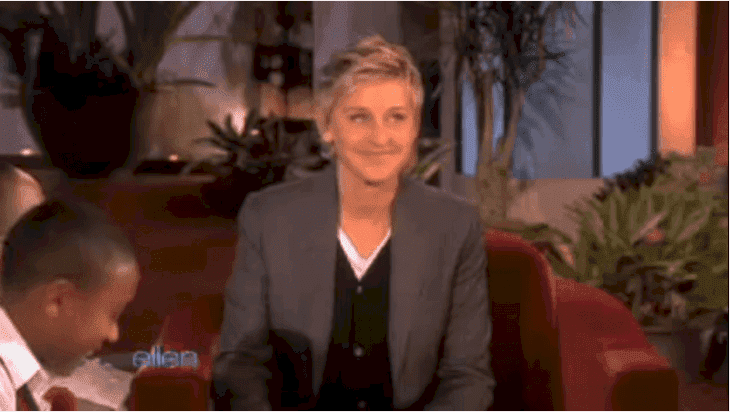 Source: Youtube/ DaHardLover
A big reward
As if giving these young talents the opportunity to showcase their skills across the US and the world was not a big enough gift, as soon as they finished singing the song, DeGeneres had great surprises for the brothers.
With their passion for music in mind, DeGeneres first gave them a Wii and the music videogame "Rockband," something that made Darius and Demetrice jump in joy.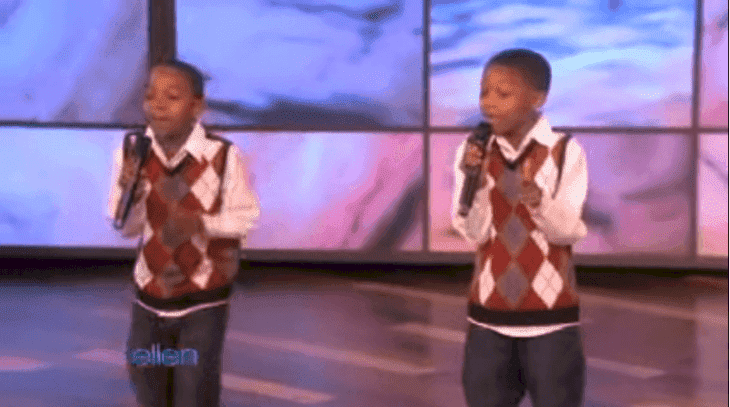 Source: Youtube/ DaHardLover
Following this, DeGeneres reminded the children about the importance of having an education, and to give them a boost in that regard the show granted each of them a $5.000 scholarship.
Two 10-year-old twin sisters
Over the years, DeGeneres has been known for making a number of children famous, not only by featuring in her show but also by signing many of them to her own record label, "eleveneleven."
Darius and Demetrice are not the only singing twins that made it to the Ellen Degeneres Show. In 2015 it was the turn for Abby and Sarah Ginsburg, also 10-year-old at the time, to showcase their talent in the show.
It all started by a suggestion made by the Ginsburg sisters's guitar teacher Elliot Bernstein to the twins from Toronto, Canada, about uploading a video of the two singing on YouTube, which soon made its way to DeGeneres.
The time Ellen was surprised
DeGeneres has proved many times that she is passionate about helping valuable ordinary people fulfill their dreams, and she has surprised many of the guests to her show with her generous gifts.So it was only fair that she received a dose of that herself, and her wife, actress Portia De Rossi knew this, so she used the occasion of DeGeneres's 60th birthday in January 2018 to present her partner with an incredible gift.
De Rossi worked hard and in complete secrecy to set up the Ellen DeGeneres Wildlife Fun almost in time for the comedian's birthday, when the two traveled to Rwanda to support the Dian Fossey Gorilla Fund.
"I can't begin to describe what this experience was like or how much it means to me. I'm so grateful," DeGeneres wrote in her social media back then.
Please fill in your e-mail so we can share with you our top stories!