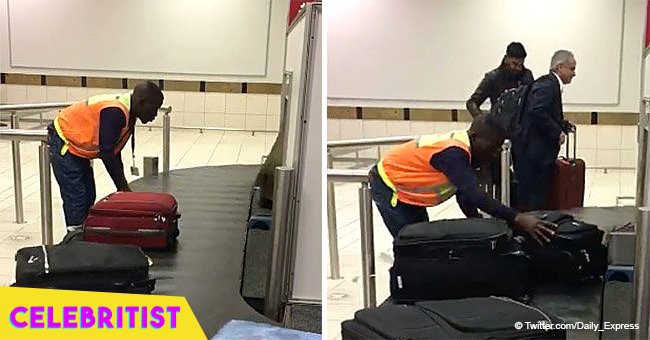 Airport baggage handler goes viral after video shows how he moves suitcases

Airport baggage handler video gains more than 1.3 million views. The video that went viral shows how the baggage handler moves and fixes suitcases unloaded from the plane and discharged to be collected.
The airport baggage handler at Lanseria International Airport, South Africa stuns and amuses spectators as he aligns the suitcases in a somewhat uniform way. As Ephraim Sibeko helps unload the luggage's into the conveyor belt, he carefully fixed them in an upright position, allowing the owner to locate and grab their bags easily. Such a simple gesture was done for the convenience of the luggage owners, and to avoid damage upon claiming.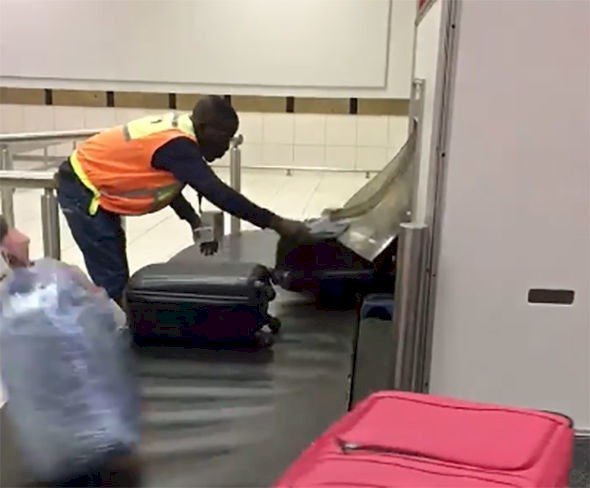 Source: Facebook
The video was taken and posted by Janina Brand who was shocked and left at awe for Ephraim's display of good work ethic. In a recent interview, Janina said:
"I travel a lot. I have been to some of the most popular airports in the world, but I have never seen something like this."
She posted the video for the man's kind gesture to go unnoticed. She included:
"Next time you travel through Lanseria Airport and you come across Ephraim, stop, thank and tip him because nowhere in the world will you ever receive first class service like that."
The video earned over 24,000 shares and 3,100 comments. Thanks to this video gone viral, Ephraim's actions have been noticed by their supervisor who admits not knowing what Ephraim has been doing for over six years. Moreover, it has been decided that the Ephraim will receive an award and a medal at the airport's medal parade for his correct and kind service.
Ephraim has without a doubt raised the standard for being an excellent airport baggage handler. He showed to the world what education does not teach. Now all other airports have a standard to reach!
Please fill in your e-mail so we can share with you our top stories!