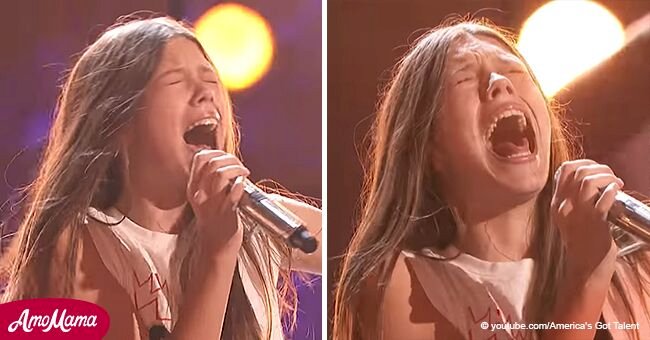 'AGT' star Courtney Hadwin, 14, shocks judges with jaw-dropping Tina Turner performance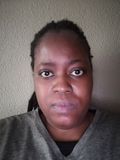 Tuesday night saw Courtney Hadwin take on the "America's Got Talent" stage to perform a Tina Turner classic. She sang her own rendition on the star's song "River Deep – Mountain High."
As always, her performance was high energy and lively. When she was done, the audience and judges were extremely pleased with the judges raining praises on her.
Courtney Hadwin, 14, is a singer who is originally from County Durham, England. On Tuesday night she took "America's Got Talent" by storm during the two-part finale of the competition.
The amazing songstress sand Tina Turner's 1988 classic "River Deep – Mountain High." Her performance was not only great to hear but a beautiful spectacle to watch as well.
For more on this story go to our Twitter account @amomama_usa. At one point during her performance, the teenager got up close and personal with the judges.
She proved once again why she was the frontrunner to win season 13 of the reality show. The judges loved her performance as always with judge Howie Mandel saying:
"You are on fire, you're amazing. I love everything about you. We are watching a superstar in the making right here on America's Got Talent."
Mel B described Hadwin as being free like a bird and was "wild and crazy." In awe, she shared that at one point she thought the teenager's legs were going to snap.
Simon Cowell told the teenager: "Being a star is being remembered, and that's what you do. You're going to inspire people and tell them what rock n' roll is all about it."
Hadwin's previously performances included renditions of Steppenwolf's 1969 hit "Born to Be Wild," James Brown's "Papa's Got a Brand New Bag," and Otis Redding's "Hard to Handle."
The latter won her the Golden Buzzer from Mandel which shot her straight through to the live shows. However, before her performance, the teenager took the time to visit some of the most iconic venues in Los Angeles where her role models once performed.
In a video package, she said, "I've dreamed since I was really little of coming to America. When I was 11, I saw a James Brown video and it changed everything."
Despite finding her music idols "really inspiring," Hadwin emphasized, "I don't want to be Janis Joplin, Otis Redding, James Brown. I want to be myself."
She added, "Because it's the finals, I'm not going to hold back. I hope people go to the Dolby Theatre one day and say, 'That's where Courtney Hadwin performed.'"
Although the singer has many fans on her side, her start on the competition was a bit rocky. She faced backlash after fans discovered that the show hadn't completely disclosed her previous music credits.
It turns out that last year Hadwin made it to the top 6 on the UK's "The Voice Kids." She even played a young Cosette in "Les Miserables" in her home country.
"America's Got Talent" had tried to play her off as a nervous and shy first timer with no experience. Time will tell if she's earned America's hearts when the second part of the finale continues on Wednesday
The season 13 champion will be crowned on Wednesdays at 8 p.m. ET on NBC.
Please fill in your e-mail so we can share with you our top stories!