Jennifer Hudson's touching rendition of 'Amazing Grace' at Aretha Franklin's funeral
Singer and actress Jennifer Hudson, who rose to fame after being one of the finalists on the third season of "American Idol" in 2004, sang "Amazing Grace," at Aretha Franklin's funeral.
The Queen of Soul's memorial was filled with friends, family, celebrities, politicians, members of the church, and so on. Some of those celebrities took their time to sing a song to pay tribute to the late Franklin.
One of them was Hudson, who got onstage to sing "Amazing Grace." However, she made sure to give the Christian hymn her personal touch, adding a bluesy and wordless vocal run at the beginning that made everything perfect.
When people learned that Hudson would sing that song, they were very anxious about it for two reasons.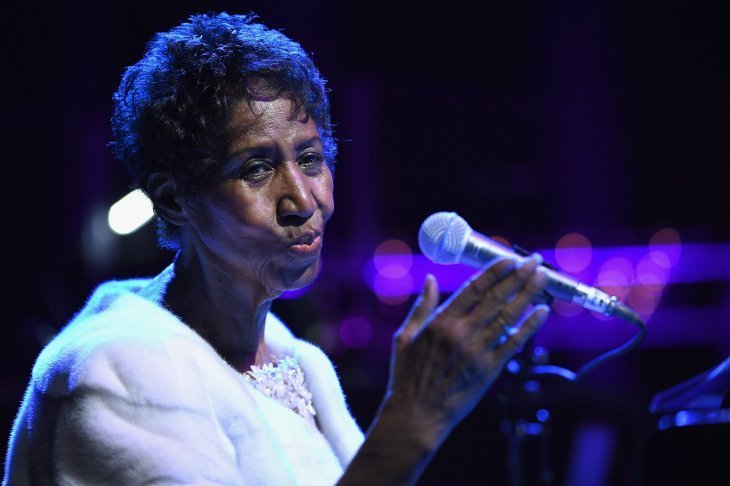 A DIFFICULT TASK
The first one is that "Amazing Grace" is a challenging tune to sing as other people have failed giving it a try in the past. The second reason is that Franklin's version of that song has been labeled as "remarkable."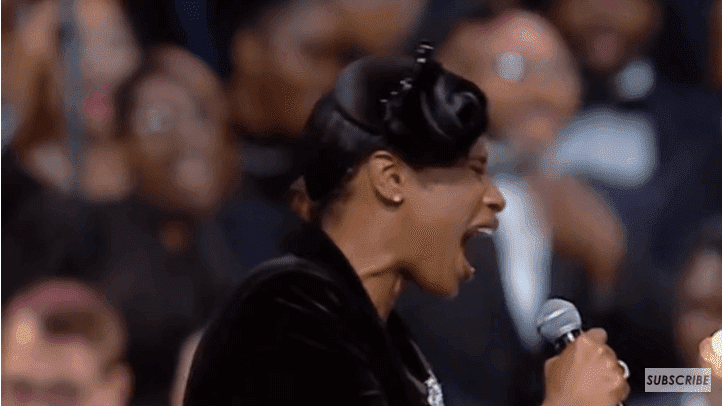 SHE PUT ON A GREAT SHOW
Thankfully, Hudson's performance did not disappoint and several people, including Michael Eric Dyson, who was in the background, were moving back and forth enjoying the tribute.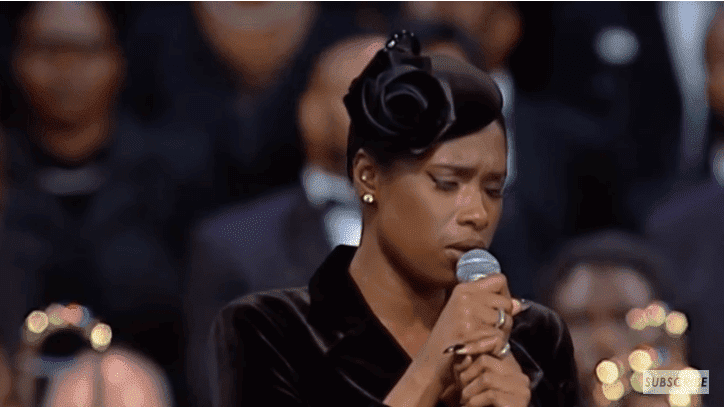 STANDING OVATION
At the end of the first version, Hudson added some roars through each word, giving goosebumps to all people in the 4,000-seat church. The choir later joined her and gave the song a more bluesy touch. The woman got a standing ovation when she finished her performance, proving how good it was.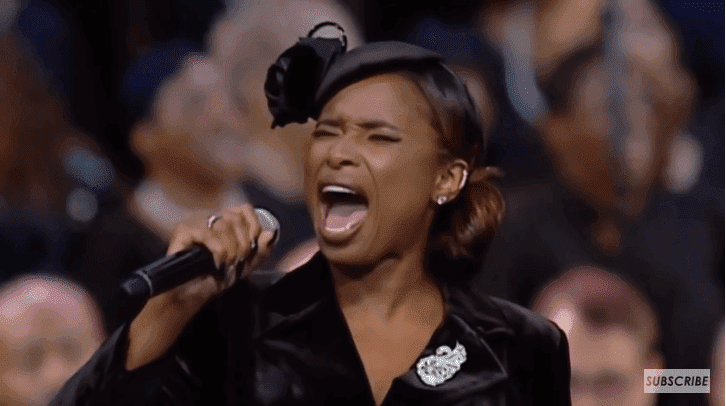 HER PREVIOUS TRIBUTE
That was not the first time Hudson sang Franklin's songs as she performed a medley with the Queen of Soul's songs "Think," "Rock Steady," and "Respect" during the Clive Davis' annual pre-Grammys party.
During the same event, Davis revealed that Franklin herself handpicked Hudson to play her in a biopic which release date has not been announced yet.
Stevie Wonder holds back tears as he describes his last moments with Aretha Franklin: "She wasn't able to speak back, but her family felt that she could hear me." https://t.co/VMkXsMk3cJ (via @CBSThisMorning) pic.twitter.com/NKYjiuJmOt

— CBS News (@CBSNews) August 17, 2018
OTHER PERFORMANCES
Hudson was not the only celebrity who sang during the memorial. Famous singers like Ariana Grande and Fantasia Barrino also took their time to show their respect to the late Queen of Soul.
STEVIE WONDER CLOSED THE FUNERAL
The living legend Stevie Wonder, who was also Franklin's close friend, got on stage to perform "The Lord's Prayer" on harmonica, as well as his classic love song "As."
After finishing his first song, he shared a beautiful message admitting that "we need to make love great again," changing President Donald Trump's campaign slogan. Wonder added that black lives, and all lives, matter.