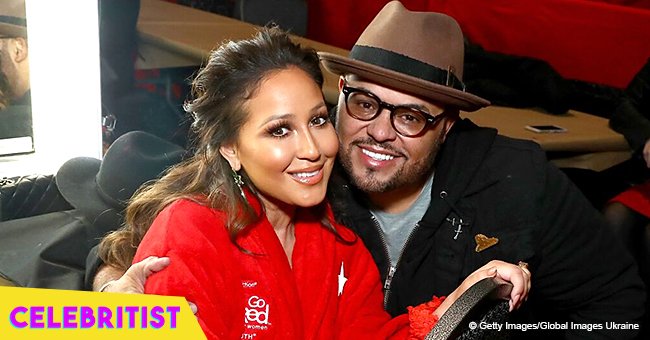 Israel Houghton & wife Adrienne Bailon serenade small crowd with impromptu performance in video
Israel and Adrienne Houghton are one adorable couple, and they proved this yet again after they serenaded a small crowd for free with an impromptu performance.
Being a gospel singer, Israel has quite a powerful voice, and he knows there is no better way to use this talent than to share it with others. In a recent "listening party", he made sure to showcase not just his, but also his wife's talent as they serenaded a group of people in a small gathering which was about to lead them to a bigger event, which was the release of his latest album.
For Israel's latest album called "ROAD TO DEMASKUS", they had a listening party, where the host joined her beau for a rendition of one of their songs called "Be Still". Adrienne's emotions were pouring out of her as she said she felt the presence of all they love and the presence of God during the moving moment.
Marriage life has been great for the Houghtons, especially since their relationship has been centered in God since the start. Prior to being a couple, they were good friends even when Israel was still married to his first wife.
However, after his divorce, the two got extremely close and eventually fell in love with one another after being each other's go-to persons during their friendship.
"We would see each other from time to time at different functions, that sort of thing. I don't know how to put this, but you just know when someone's going to be in your life forever. You don't know in what capacity, but you just know, 'I like hanging out with them. I like talking to them.'"
After dating in February 2016, Israel quickly realized that Adrienne was "the one" for him, and it's been a rollercoaster ride for the couple ever since. Although they don't have children of their own, they've dedicated their time to one another and to God, squeezing trips in-between their busy schedules. While Israel proclaims the message of God through his songs, going on tours and doing concerts, Adrienne continues her role as one of the co-hosts on "The Real".
This type of set up has worked well for the couple, and their relationship continues to strengthen as more time passes by.
Please fill in your e-mail so we can share with you our top stories!