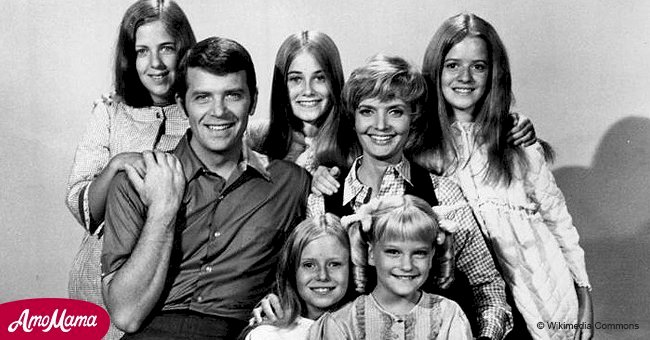 Here's what you don't know about 'The Brady Bunch'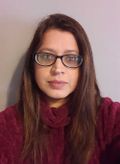 "The Brady Bunch" ran for five seasons but was never much of a hit in its original phase. It never even cracked the Top 30 shows during that time.
What did happen was that Paramount was able to sell the five-season package for syndication. The reruns were mostly shown in the late afternoon, exposing it to a younger school-going audience.
The show's fanbase started growing from there until even now, younger generations discover it and keep the momentum going.
But here are a dozen things fans old and new may not have known about the show:
12. THE SHOW'S NAME
Sherwood Schwartz's show was almost called "Yours and Mine" or "The Bradley Brood" before the signature name "The Brady Bunch" came into being.
11. KIDS WERE CAST ACCORDING TO HAIR COLOR
The Brady kids were cast first before Schwartz had decided what the two parents would look like. Part of the gimmick would be that the two families would have two distinct hair colors to tell them apart.
Strawberry blonde Mike Lookinland had to have his hair dyed darker to suit his character, youngest son Bobby, and Susan Olsen's naturally blonde hair had to be bleached lighter to play Cindy.
10. CINDY'S LISP WASN'T ACTING
Susan Olsen's lisp was real and fans will remember the episode where mean Buddy Hinton taunted her with that age-old playground jab "Baby talk, baby talk, it's a wonder you can walk." Olsen worked with a speech therapist until she was 19 and eventually had surgery to correct it.
9. GENE HACKMAN AS MIKE BRADY
Schwartz wanted to interview Gene Hackman for the role of Mike Brady, but Paramount wasn't interested in the unknown actor. A year later, Hackman would win an Academy Award for Best Actor after starring in "The French Connection" and become a global name.
8. JOYCE BULIFANT AS MRS. BRADY
Comedic actress Joyce Bulifant was the initial choice to play Mrs. Brady until Emmy Award-winning actress Ann B. Davis signed on to play the housekeeper, Alice. So Florence Henderson landed the role instead.
7. FLORENCE HENDERSON JOINED THE CAST LATE
Florence Henderson playing the main character Carol Brady joined the cast only in the seventh episode. She had to wear a wig during the first season of the show because her hair was cropped short for her role in an off-Broadway show.
6. ROMANCE ON THE SET
Barry Williams and Maureen McCormick had a real teenage romance while working on the set together and their chemistry affected the show's balance.
Producers discouraged them from continuing the relationship out of fear that the show would fall apart if they broke up and chose not to work with each other anymore.
5. CHRISTOPHER KNIGHT LIP-SYNCHED
Christopher Knight was encouraged to lip-synch in episodes where the other kids sang due to his lack of musical talent. And when his voice started to change, as adolescent male voices do, producers decided to use that in their show.
His cracking and squeaking voice was incorporated into the song "Time to Change" but turned out so bad that the producer dubbed over it instead.
4. NO TOILET ON SET
The 6 Brady kids appeared to share a bathroom that had no visible toilet. Instead of using tricky camera angles to bypass the network's rules about showing a porcelain bowl on screen, producers decided to simply leave the toilet out completely.
3. CAROL BRADY'S FIRST HUSBAND
Mike Brady was a widower, but Carol's marital status was never disclosed up front. The mystery stems from the fact that Schwartz senior wanted Carol to have been a divorcee, but the concept of divorce was too taboo for family time tv, and so they just never mentioned it.
2. TIGER DIDN'T MAKE IT
The family pooch was killed by a careless driver on the Paramount lot while going out for his daily exercise. The frantic trainer scoured animal shelters to find a replacement dog that would fool the cast and production crew, but the new dog was terrified of the lights and noise.
The fake Tiger reportedly had his collar nailed to the floor to force him to stay in place during the scene where the boys were bidding him a tearful farewell.
1. CONTINUITY ERRORS AND BLOOPERS WERE LEFT IN
Before the days of every home having a VCR to record and replay their favorite shows, producers didn't think too much about fixing errors but about getting the episode out on time. Little did they realize that 4 decades later, the show would be a cult classic that still gets aired.
Changes in hairstyles, cars, and clothes went largely unnoticed during the original airing of the show, but not after it was sold for syndication.
Please fill in your e-mail so we can share with you our top stories!