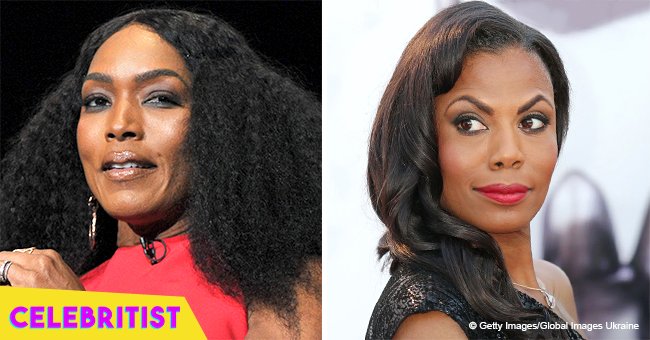 New York Times mistakes Angela Bassett for Omarosa Manigault Newman in embarrassing blunder
The New York Times had to issue a public apology after a huge blunder that mistook Angela Bassett for Omarosa Manigault Newman in the print edition of Tuesday's paper.
During the 70th Annual Emmy Awards, "The Marvelous Mrs. Maisel" star Rachel Brosnahan accepted the "Best Actress in a Comedy" award from presenters Tiffany Haddish and Angela Bassett. However, in the newspaper, Bassett was identified as former Trump staffer Omarosa Manigault Newman.
The paper blamed the embarrassing mistake on a wire service but promised that a proper correction would be made in Wednesday's paper.
"We regret running an incorrect caption from a photo wire service in some early print editions. We will issue a correction in tomorrow's paper."
The mistake was noticed by BuzzFeed's Julia Reinstein, who decided to tweet an image of the paper. Angela Bassett is one of the most versatile actresses in Hollywood, who has been around for over three decades. Meanwhile, Omarosa is a former "Apprentice" contestant who rose to fame after she was fired from the White House as a Trump staffer and later on launched an anti-Trump press tour to promote her book on the same subject.
This is not the only challenge that the Times has been facing recently, as some paper's staffers were put in a rocky situation after they published an anonymous opinion piece by a senior Trump administration official. This had Times reporters scrambling to expose the author, while the same opinion editorial board tried their best to protect the same person. In the end, the identity of the author was not revealed, and the paper never stated whether or not reporters will ever be allowed to reveal the identity.
Now that these errors have been happening left and right, it might be time for the New York Times to check on their internal systems and make the necessary improvements to keep them as one of the top publications of the country.
Please fill in your e-mail so we can share with you our top stories!