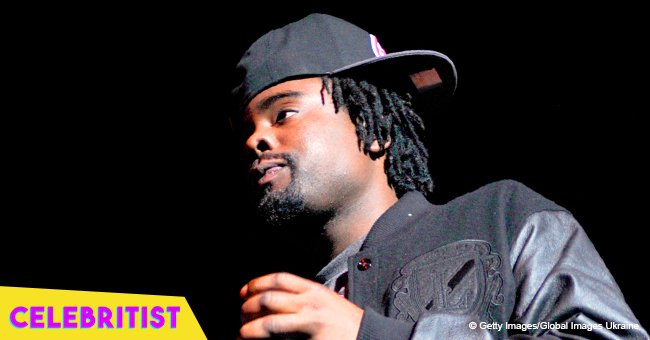 Famous rapper accuses American Airlines of racism after attendants questioned his 1st class ticket

Rapper Olubowale Akintimehin, best known for his stage name Wale, took to Twitter to accuse two of the staff of American Airlines of racists.
On September 16, Wale was supposed to fly from New York to Los Angeles, but the flight was delayed, so the rapper started complaining about it on Twitter. After a while, American Airlines responded to one of Wale's messages.
They apologized for the situation and admitted that aircraft maintenance was keeping him and the rest of the customers waiting. Wale's next tweet surprised everyone as he named two people from the airline who allegedly were racist.
"How about ur employees Megumi and Don told me 'ur not supposed to be in first class I'm calling the police,' [sic]" wrote Wale.
Soon after that, the man uploaded a screenshot of his ticket, showing some of the details like his seat assignment, that it was first class, and the number of the flight.
NO MORE REPLIES
American Airlines' Twitter account didn't reply to any other message that Wale shared on social media. However, a spokesperson of the company went to Fox News and confessed that they were concerned about that incident.
NO DISCRIMINATION
"Every day, our team members work to make American a place where people of all generations, races, ethnicities, genders, sexual orientations, religious affiliations and backgrounds feel welcome and valued," admitted the spokesperson.
WALE'S PREVIOUS INCIDENTS
It was not the first time that the rapper has experienced some issues while flying. In 2013, he tweeted that he was thrown off an American Airlines plane for not turning off his phone.
Later, the problem was with United Airlines as he missed his flight after being delayed at the security gate by workers who didn't believe his first-class ticket was real.
ANOTHER INCIDENT ON A PLANE
Something similar happened to singer and TV personality Tamar Braxton, who was flying with her sister, Towanda, with Delta Air Lines on July 28.
In the video that Towanda shared, the pilot of the flight appeared asking the singer whether or not she would follow the flight attendant's instructions because they came directly from him.
As soon as Tamar said yes, the man rushed back to the pilot seat. In the caption, Towanda set clear that her sister got ridiculed by a pilot for "flying while black" on Delta.
Please fill in your e-mail so we can share with you our top stories!