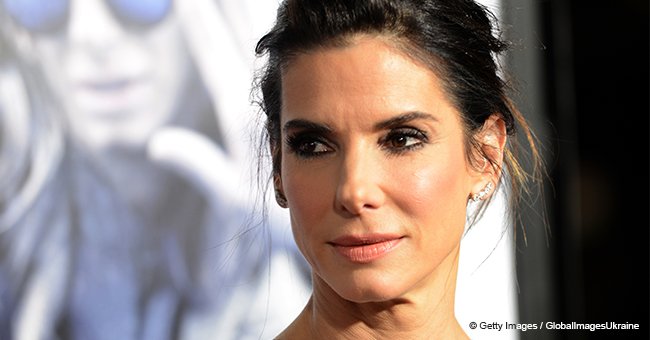 Sandra Bullock's boyfriend announces the death of her 93-year-old father

The Oscar winner's beloved father passed peacefully away surrounded by his family.
Sandra Bullock's father, John Bullock, passed away at the age of 93 on September 18.
Bullock's boyfriend of 3 years, photographer Bryan Randall, 52, shared a post on September 20 on his personal Instagram account, BryRandall.
Randal posted a black and white photo of John smiling happily and holding up a sign that read: "No Bulls–t Allowed."
According to the star's boyfriend, John Bullock passed away 'surrounded by family and friends'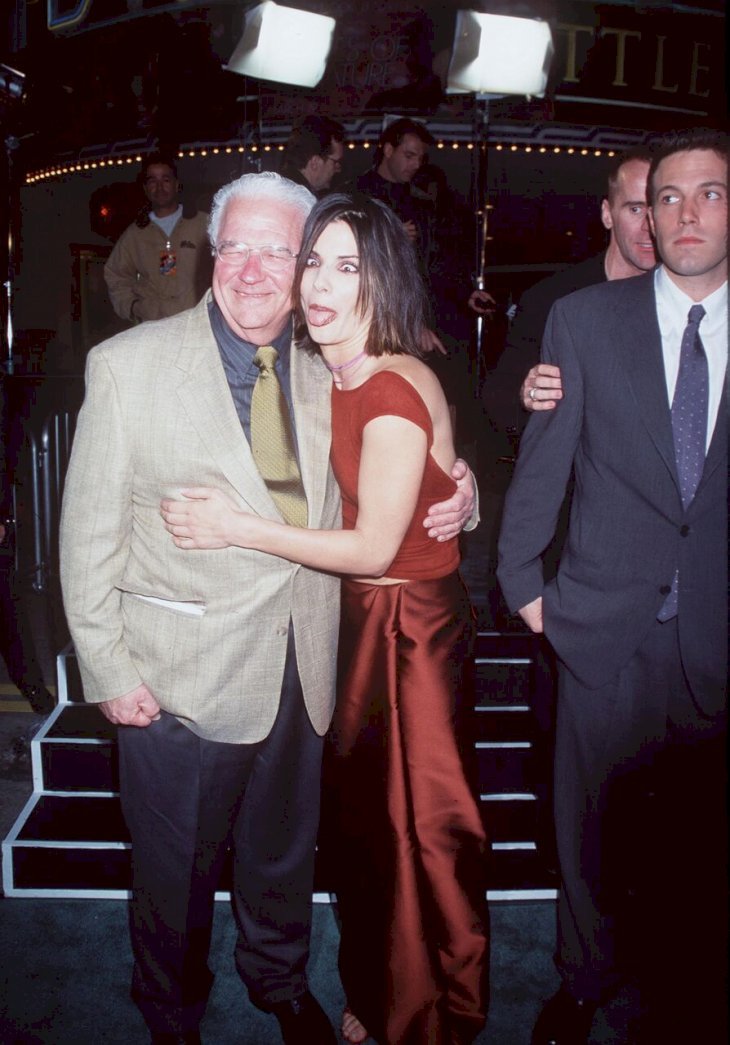 Source: Getty Images
"As a father, grandfather and WWII veteran, we #thankyouforyourservice PS: Hey God, we're sending you a live one!"
Bryan Randall, Instagram/ BryRandall, September 20, 2018.
A DEVOTED FATHER TO 2 STONG WOMEN
John Bullock, a WWII veteran who won a bronze star, worked for the US Army and would go on to become a contractor for the Pentagon.
He met his wife, Helga Meyer while serving in Germany, in Nuremberg. She was an opera singer and he was a voice coach and music teacher, as well as a soldier.
Their two daughters were destined for success: one as an actress, and the other as a lawyer and a celebrity chef.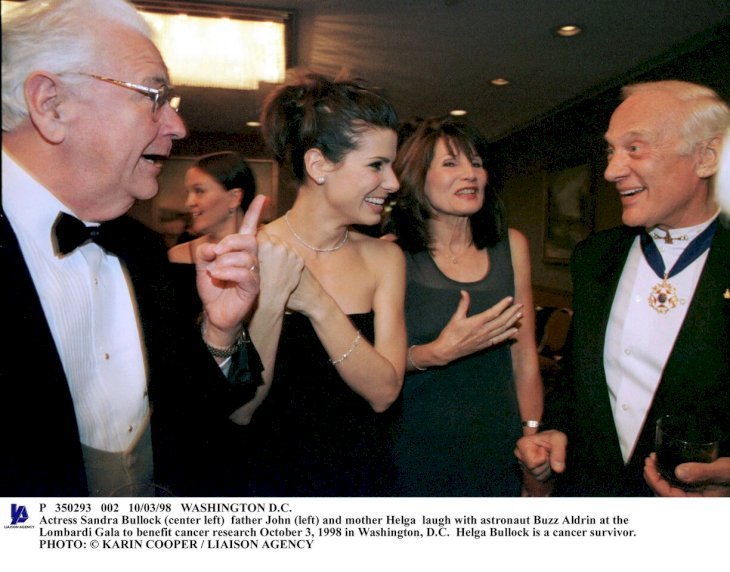 Source: Getty Images
JOHN BULLOCK WAS WIDOWED
John was widowed in 2000 when Helga passed away of colon cancer at 58, leaving Bullock, now 54, and her younger sister and celebrity chef Gesine Bullock-Prado, now 48, bereft.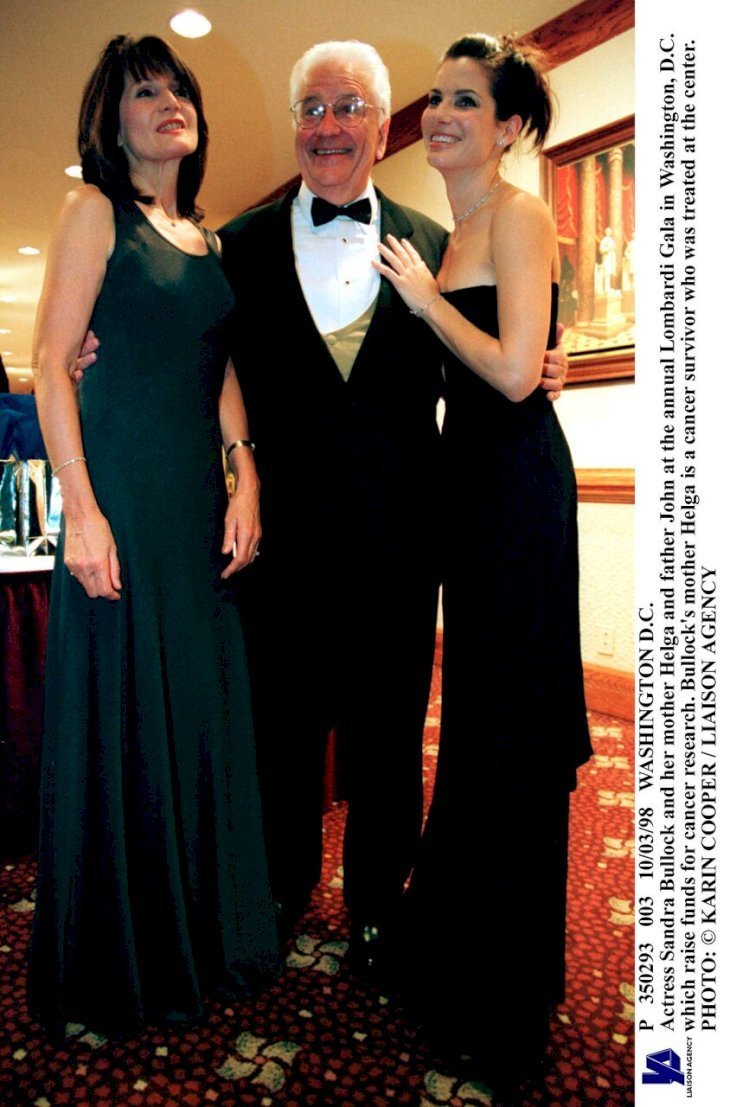 Source: Getty Images
A FATHER, A FRIEND, AND A BUSINESS PARTNER
John and Helga had founded a production company with Bullock in 1995, Fortis Films, and he became his daughter's chief support and CEO of the company.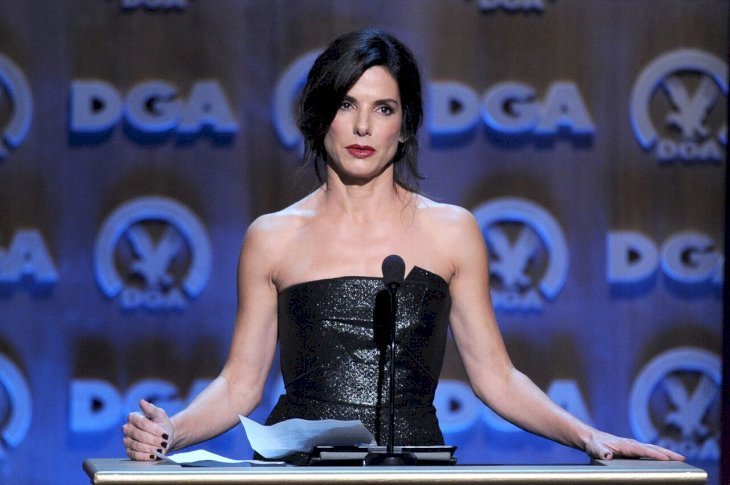 Source: Getty Images
GESINE BULLOCK-PRADO'S HOMAGE TO THEIR FATHER
On the day her father passed away, Bullock's younger sister, Gesine, posted her goodbye to her father. She shared a photo of her father and mother and captioned it:
"John Wilson Bullock. February 11, 1925 - Septembe, 18 2018. Beloved baby brother, American #WWII #bronzestar #veteran, husband, father of 4 strong women, #grandpa, adorable scamp, handsome devil, and trickster to the end."'
Bullock, who is not on social media has yet to comment on her beloved father's passing.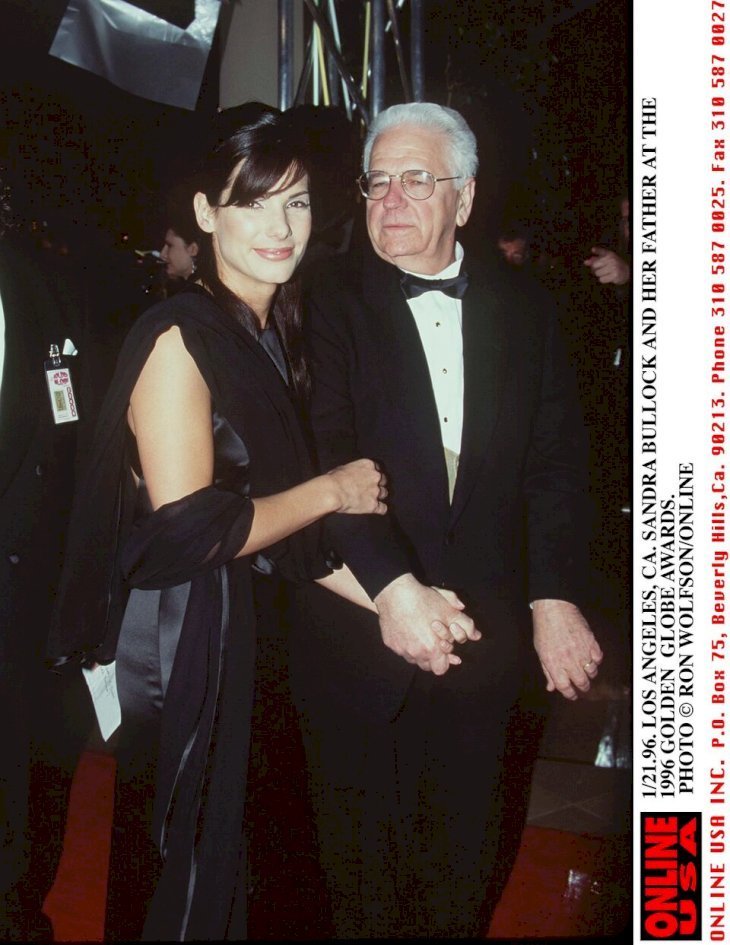 Source: Getty Images
JOHN WAS A LOVING GRANDFATHER TO BULLOCK'S CHILDREN
Bullock has two children, Louis, 8, and Laila, 6, whom she adopted, and on whom John doted.
Bullock has often attributed her parenting to the examples given to her by her mother and her father.
SHARING A COMMON BOND OF MOTHERHOOD
Bullock has become close to Hoda Hobt, 54, who also followed the adoption rote to becoming a parent after she battled cancer.
Kotb adopted her now 19-month-old daughter Haley Joy at birth, while Bullock, 54, adopted Laila at 3½ years old in 2015 and Louis at 3 months old in 2010.
The two women have become fast friends and often share the challenges and hacks of single mothers dealing with demanding careers and motherhood all at the same time.
In a related story, Sandra Bullock is a proud mother to her two children and she's also committed to keeping them away from the limelight.
Please fill in your e-mail so we can share with you our top stories!