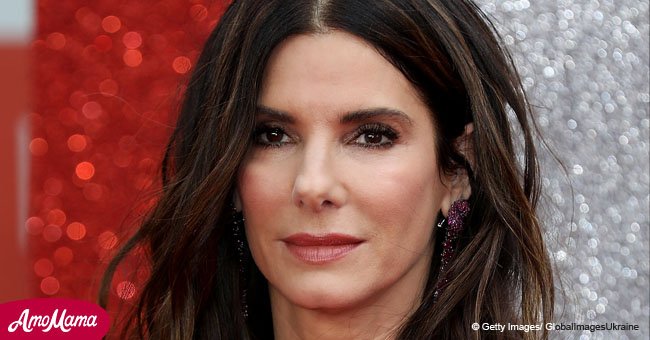 Teary-eyed Sandra Bullock talks about adoption and being a mother
In a candid interview with Today's Hoda Kotb, Sandra Bullock, mother of two, gets emotional while appealing that the term 'adopted child' be discarded.
As a part of the promotional efforts for the movie Ocean's 8, actress Sandra Bullock sat down to chat with The Today Show host Hoda Kotb.
The scope of the interview soon expanded beyond the movie, and Kotb asked her questions about Bullock's personal life, including parenting and adoption.
Bullock adopted 5-year-old Louis in 2010 and 3-year-old Laila in 2015, and has spoken openly about her experience of adoption and being a mother.
Kotb, who herself adopted her daughter Haley Joy in 2017, expressed that Bullock had inspired many people by adopting children.
Kotb host had adopted the baby after she was unable to conceive owing to her breast cancer treatment.
53-year-old Bullock could not help but get emotional while sharing her view on adoption. Teary-eyed, she stated that there are several children who are waiting for a family to accept them.
Bullock added that these children have a lot of love to give, and the moment one embraces this love, he or she becomes a true parent to the child.
The award-winning star also revealed how saddened she was by the ease with which people's happiness can be taken away.
She emphasized that although people might be told that they have to live a certain way, in a metaphorical 'box' – they do not have to live within those boundaries thrust upon them.
Bullock had famously made a remark about the term 'adopted child' in her interview with InStyle magazine last month.
Answering a question about the current plight of adoption, Bullock had stated that people need to stop using the phrase 'my adopted child,' and stick to 'my child' instead.
Apart from promoting adoption, Bullock is also known to be an advocate of the privacy rights of children of celebrities.
Read more about Sandra Bullock on our Twitter account @amomama_usa.
Please fill in your e-mail so we can share with you our top stories!