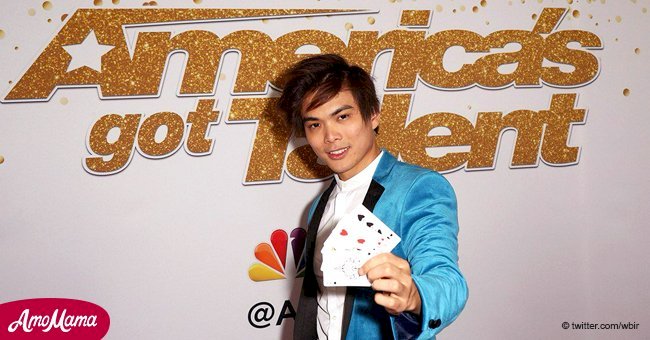 Magician Shin Lim recently won 'America's Got Talent'

Magician Shin Lim is the second magician to win "America's Got Talent."
The "America's Got Talent" grand finale on September 19, 2018, saw magician Shin Lim take the first prize, winning $1million and a three-night residency in Las Vegas.
The winner was announced at the Dolby Theatre in Hollywood by host Tyra Banks who described Lim, 26, as the sexiest magician on the planet.
Lin's part of the star-studded live finale was posted on Youtube by LenKen and garnered over 170.000 views in under 24 hours.
"I love you all so much, I love you all so much… I can't speak right now."
Shin Lim, Daily Mail, September 20, 2018.
LIM'S WIN IS THE SECOND VICTORY FOR MAGIC AT "AGT"
Lim is the second magician to take the first prize at "America's Got Talent." He is following in the footsteps of Mat Franco, who took the crown in 2015.
Curiously, in a talent show dominated by musicians, last season's winner was a ventriloquist, Darci Lynne.
SECOND PLACE WENT TO A GROUP ACT
Second place went to an Austrian dance troupe - Zurcaroh - led by Brazilian choreographer Peterson da Cruz Hora and their incredible dance routine.
A VIOLIN PLAYER IN THIRD PLACE, AND A STAND-UP COMEDIAN IN FOURTH
Nicknamed "The King of Violin", electric violinist Brian King Joseph is self-taught and dazzled the judges and the audiences with virtuoso performances, and won third place.
Stand-up comic Samuel J. Comroe, 30, was a particular favorite of Howie Mandel's Comroe, who suffers from Tourette's syndrome, incorporated his facial twitches and blinking in his act and won the overall fourth place.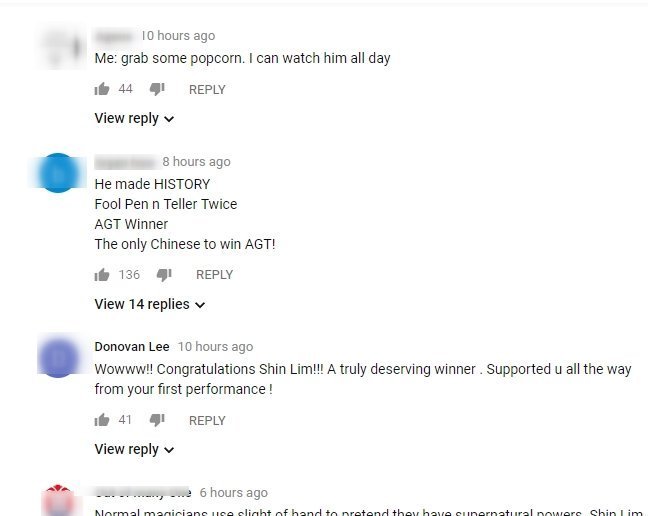 Source: Youtube/ LenKen
FIFTH PLACE WAS WON BY A SINGING DAD
A singer from California, Michael Ketterer, 41, took fifth place, but his performance so impressed the music mogul Simon Cowell, that he promised that they would "continue this relationship."
Ketterer, a native of Knoxville, Tennessee, and a father of six, performed in the final with Garth Brooks, singing "Courage to Love," a song the country legend composed especially for him.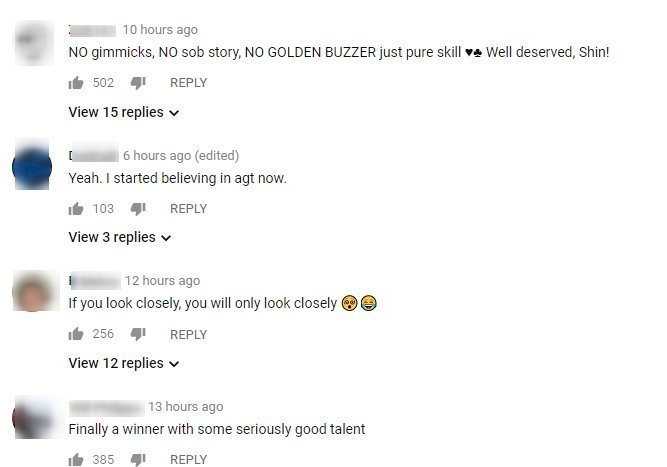 Source: LenKen
SHIN LIM WILL BE IN LAS VEGAS IN NOVEMBER 2018
As the winner of "America's Got Talent," Shin Lim will be headlining in a show in Las Vegas.
Lim will be hosting his own magic show at the Paris Theater at the Paris Las Vegas hotel from November 2 through November 4, 2018.
Lim will be the principal attraction, but other contestants from "America's Got Talent" season 13 will be participating in the show.
Lin has revealed that he plans to expand his magic act, which is based on card-tricks, and take on greater challenges.
In a related story, "America's Got Talent" winner Darci Lynne revealed that she would spend her $1 million prize on a local charity.
'.
Please fill in your e-mail so we can share with you our top stories!