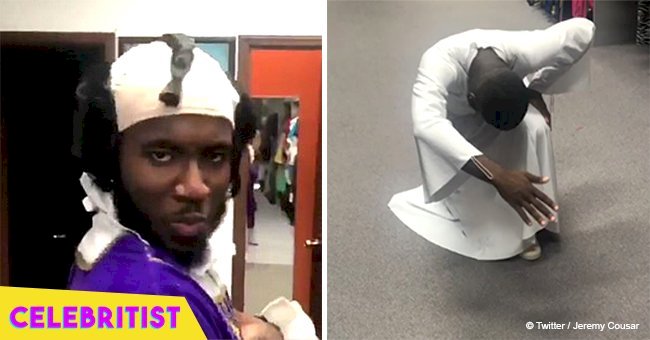 This young man dancing around a costume shop went viral

Jeremy Cousar in the 20-year-old man from Charlotte, North Carolina whose dancing video in a costume shop went viral in no time. His energy was everything.
In the one-minute clip, the man appeared wearing a white robe dancing inside the store while the person recording him couldn't stop laughing.
A few seconds later, another video started playing, and it showed Cousar dancing with shiny black high heels and a couple of multi-colored shirts on.
Even if the man wouldn't have dressed up for each performance, his dance moves were so creative that it made everything very funny. For the third costume, he put on a red and yellow robe comparable to the clothes that men wear in marching bands and similar events.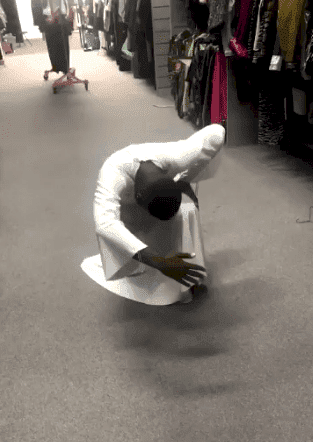 Source: Twitter/Jeremy Cousar
DANCE LIKE NOBODY'S WATCHING
Again, his energetic moves made the cameraperson burst into laughter. One of Cousar's performances that most people considered as the best one was when he dressed up like a cluster of grapes.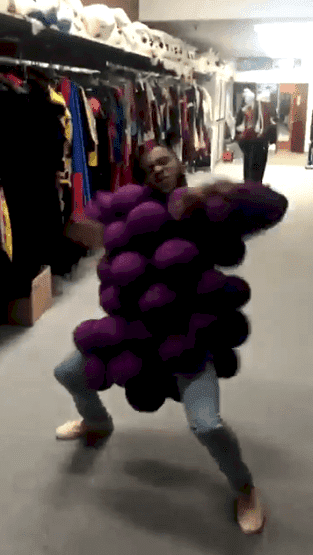 Source: Twitter/Jeremy Cousar
PART TWO
Soon later, the man uploaded the second part of the initial video, and it showed him dancing in the same costume store again wearing different outfits. That video's favorite performance was when he dressed like Elvis Presley.
HE CAN SING, TOO
According to Buzzfeed, Cousar studies musical theater and music business at the University of the Arts. Apart from dancing, he is a very good singer as he has been doing so since he was three years old.
His co-workers from a Starbucks located in an amusement park often ask him to sing while at work, and Cousar regularly does so as he enjoys watching others having fun.
ANOTHER WONDERFUL SINGER
One little girl became a viral sensation after the video of her dancing her heart out made its way to the Internet. The adorable tap dancer ditched choreographed steps to have fun her way and ended up stealing the show.
She and the rest of the group were dancing to "Broadway Baby," when she decided that the show needed some improvised steps. The rest is history.
Please fill in your e-mail so we can share with you our top stories!