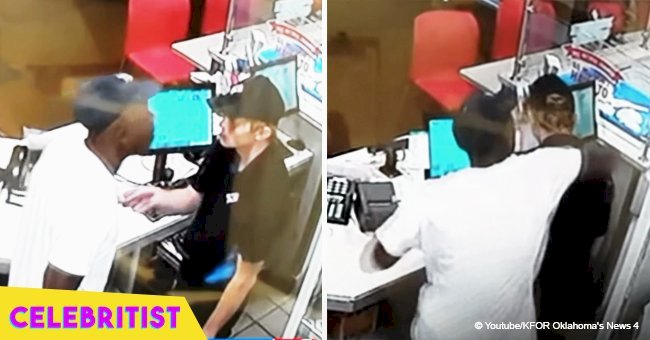 Video shows angry customer putting Domino's store manager into a headlock over wrong pizza

An irate customer of Domino's attacks the store manager after receiving the wrong pizza. The video of the physical abuse has now gone viral.
"People get really mad over the stupidest things," according to Domino's store manager Mike Merkle who was attacked by a customer over a mistake in the pizza he ordered.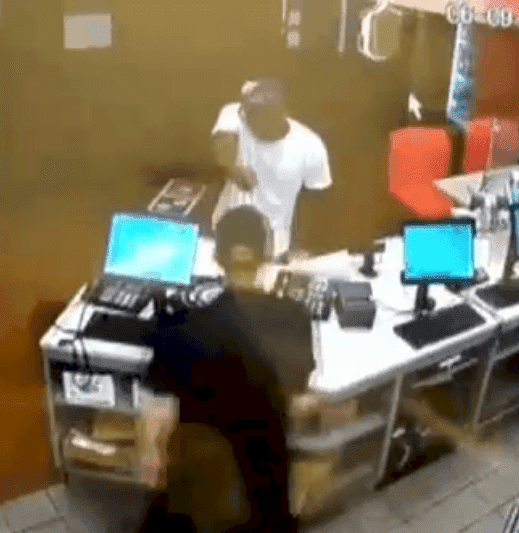 Source: FOR/Guthrie Police Department/CNN via Daily Independent
Surveillance footage of an incident in a Domino's branch in Oklahoma reveals an irate customer storming into the store and assaulting its manager. The customer, Milton Davis, arrived at around 11 p.m. carrying a box of pizza he claims was mistakenly done. He slammed the box on the counter and started yelling at Merkle.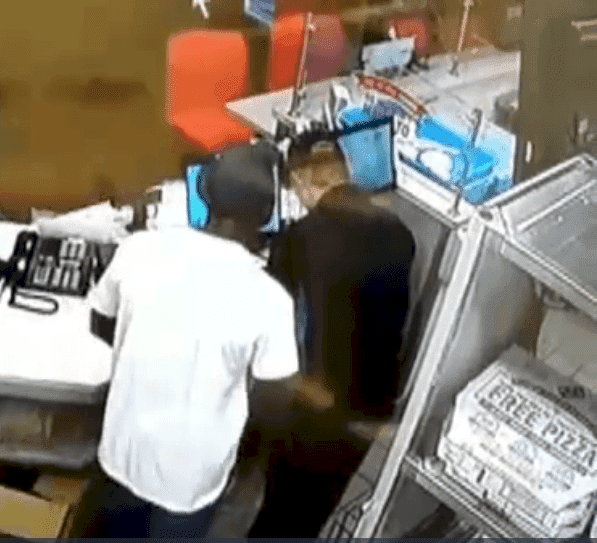 Source: FOR/Guthrie Police Department/CNN via Daily Independent
Prior to that, he already called the store informing the store manager of the mistake and when Merkle offered to remake the pizza, Davis "started getting belligerent with me and cussing me out," Merkle said.
Merkle later refunded Davis' pizza when they came face to face but he demanded more money claiming he tipped the driver $25. Knowing full well there was no way that happens in Oklahoma, Merkle refused to give him the additional amount.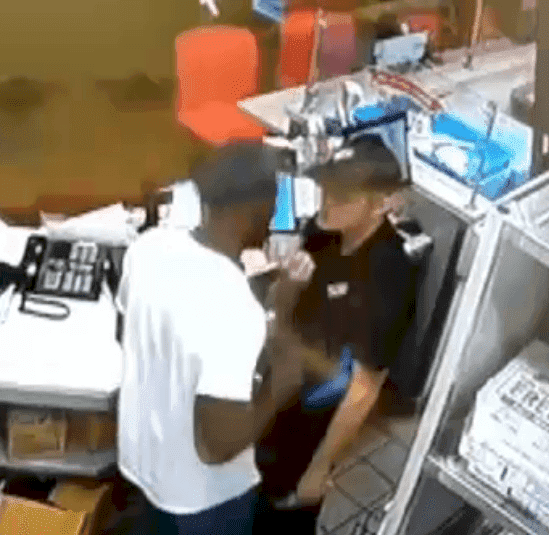 Source: FOR/Guthrie Police Department/CNN via Daily Independent
This prompted Davis to physically attack him.
"He just lost what little control he had, came around the corner, threw me in a headlock. He physically slung me around behind the counter,"
Police later found and arrested Davis. According to Sgt. Anthony Gibbs of the Guthrie Police Department, Davis admitted to assaulting Merkle but justified his actions by saying,
"Sometimes you just need to take a charge."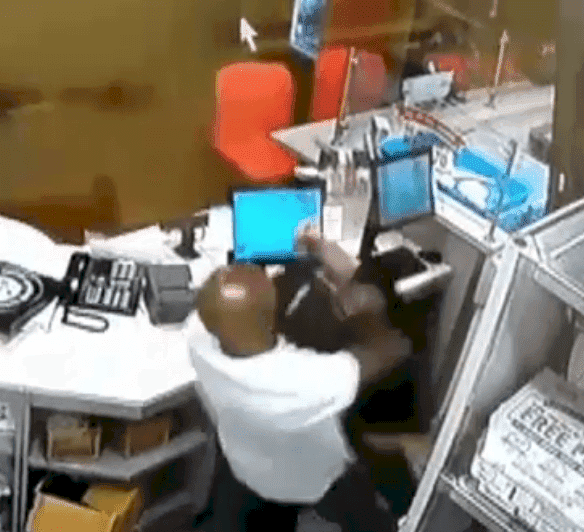 Source: FOR/Guthrie Police Department/CNN via Daily Independent
It seems this isn't the first time a store manager at Domino's was attacked due to a miscommunication. In March, two policemen shoved Mena Kirolos after their ordered pizza was not delivered. According to Kirolos, the company's driver arrived at the location but his calls weren't answered and thus, the deliver was not made. Upset with the missed delivery, officers Rodney Clark and Courtney Solomon who placed the order stormed through the branch, grabbed Kirolos and pushed him against the wall while threatening to lock him up. The officers were later suspended without pay pending a court date.
Meanwhile, an angry customer at a 7-Eleven store found another way to release her anger. Unhappy with the price of the coffee she purchased, she poured it all over the store's checkout counter drenching the two men manning the cashier in the process. The woman, whose actions were caught on video continued yelling at the two men after pouring her drink before walking out of the store.
Please fill in your e-mail so we can share with you our top stories!