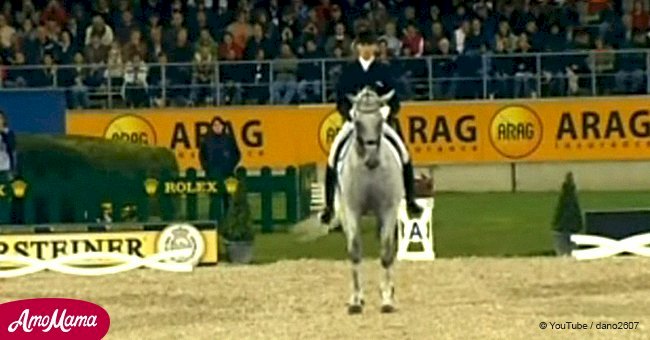 Horse rider earns a standing ovation from the crowd for his incredible performance

Danish dressage rider Andreas Helgstrand earned a standing ovation from the audience for performing one of the best dressage freestyle.
In 2006, Helgstrand, 40, took to the World Equestrian Games arena with his Danish-bred mare, Blue Hors Matine. A video of their performance has circulated widely on YouTube, being seen over 19 million times.
With the opening chords of the music, the pair can be seen in the video starting their dressage freestyle, which is one of the most exciting parts of dressage, a sport of horse dancing.
Then Helgstrand and Blue Hors Matine's remarkable performance began. Follow us on our Twitter account, @amomama_usa, to learn more and scroll down to watch the video below.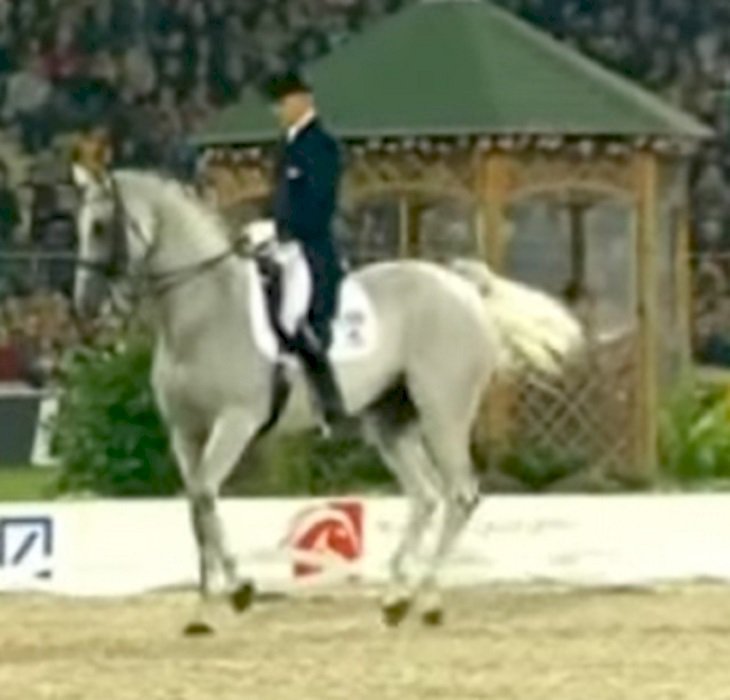 Source: YouTube/dano2607
As the tune changes, so do Blue Hors Matine's dance moves. The onlookers cannot believe their eyes at one point because some people can't even dance this well.
The crowd erupted in applause and cheering after their performance. Helgstrand and Blue Hors Matine won individual silver and bronze during the tournament.
In 2007, Helgstrand withdrew from the Dressage World Cup finals in Las Vegas when Blue Hors Matine twisted her left front pastern on arrival while getting out of the van.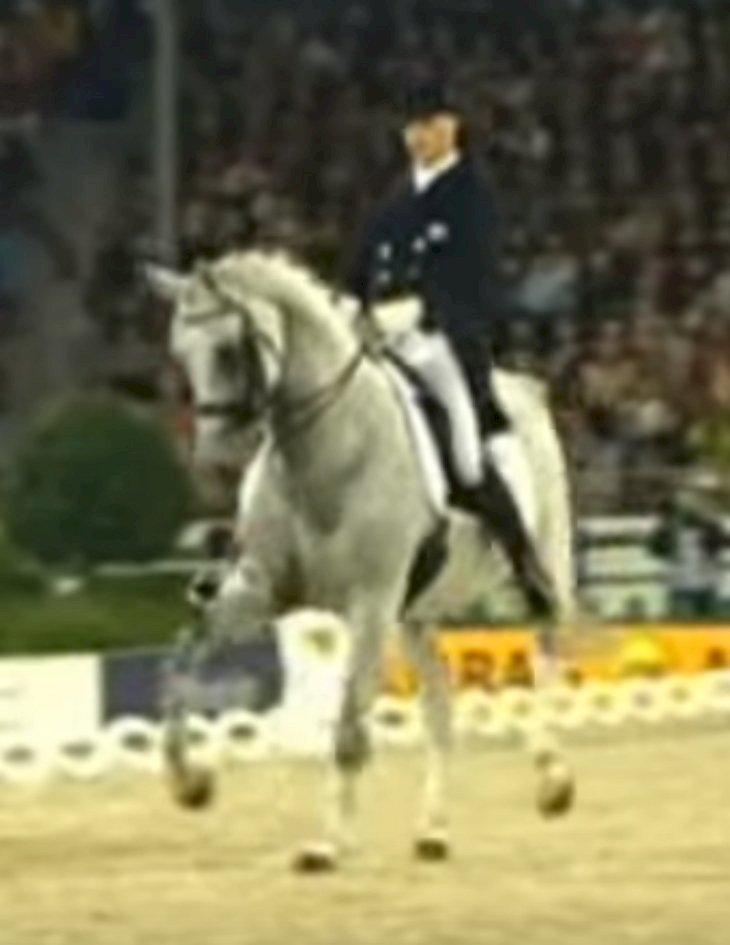 Source: YouTube/dano2607
The poor horse was retired from competition in 2009 because she was unable to recover from the injury, according to Wide Open Pets.
Blue Hors Matine then broke a leg in the pasture, and she had to be euthanized in 2010.
In April 2014, Helgstrand suffered harsh criticisms due to alleged illegal and cruel training methods, as reported by BT.
He was reported to the police but the court in Aalborg acquitted him of all charges in November 2014.
"I am very happy about the ruling of the court; it is important for me personally, but also for the sport in general. It has been quite tough to have these accusations hovering, but my family and I are now focusing on the future instead," said Helgstrand.
Please fill in your e-mail so we can share with you our top stories!